One of the world's most divisive and authoritarian leaders who allegedly survived more than 600 assassination attempts and played a key role in the history of the 20th century died of natural causes, succumbing to an illness that he had been suffering for years. The small Caribbean island nation was shocked late Friday night when President Raúl Castro appeared on television to announce his older brother had died at 10:29 p.m. Friday. Raúl Castro ended his announcement with the revolutionary slogan that has become a rallying cry for leftist movements across Latin America and the world: "Toward victory, always!"
The news wasn't exactly a surprise but was still shocking. Fidel Castro had been ailing since 2006, when he temporarily ceded power to his brother after undergoing what he said was intestinal surgery. The nature of his illness was never made exactly clear, but Castro then entered a state of semi-seclusion, officially resigning in 2008. It was a momentous occasion but ended up being a smooth transition that once again highlighted Castro's grip on power. Although out of power, Castro still made his presence felt with occasional opinion columns in party newspaper Granma and rare public appearances.
Fidel Castro, the son of a prosperous sugar planter, first attempted to overthrow Cuba's government in 1953. He was sent to prison along with his brother Raúl and famously declared: "History will absolve me." Later freed and in exile, Castro returned to the island in 1956 and succeeded in toppling the government in 1959, setting up a communist outpost 90 miles from Florida.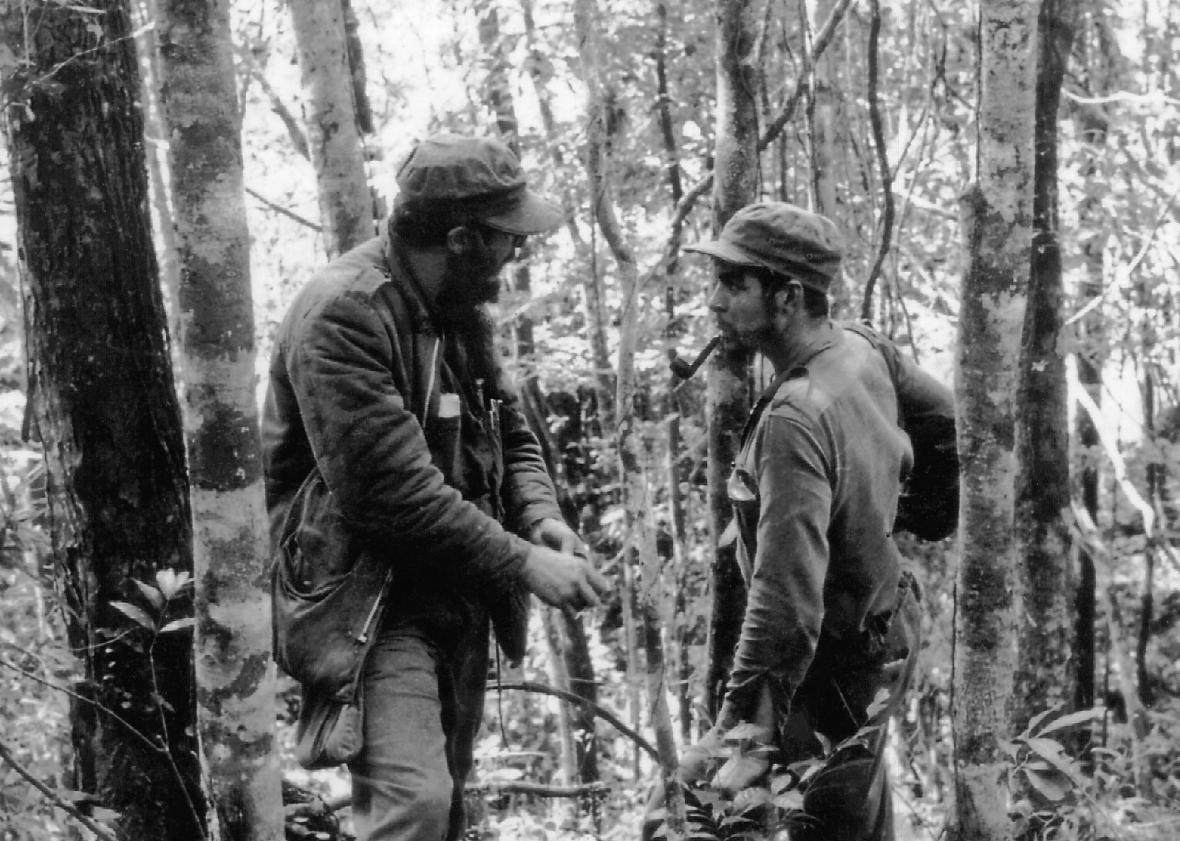 "Millions cheered Fidel Castro on the day he entered Havana. Millions more fled the communist dictator's repressive police state, leaving behind their possessions, their families, the island they loved and often their very lives," notes the Miami Herald. "It's part of the paradox of Castro that many people belonged to both groups."
Although he entered power by promising to return Cuba to its people, he ended up seeing himself as the savior of the island, setting up an often-brutal regime that censored dissent and imprisoned (and even murdered) political opponents. Castro "held on to power longer than any other living national leader except Queen Elizabeth II," notes the New York Times.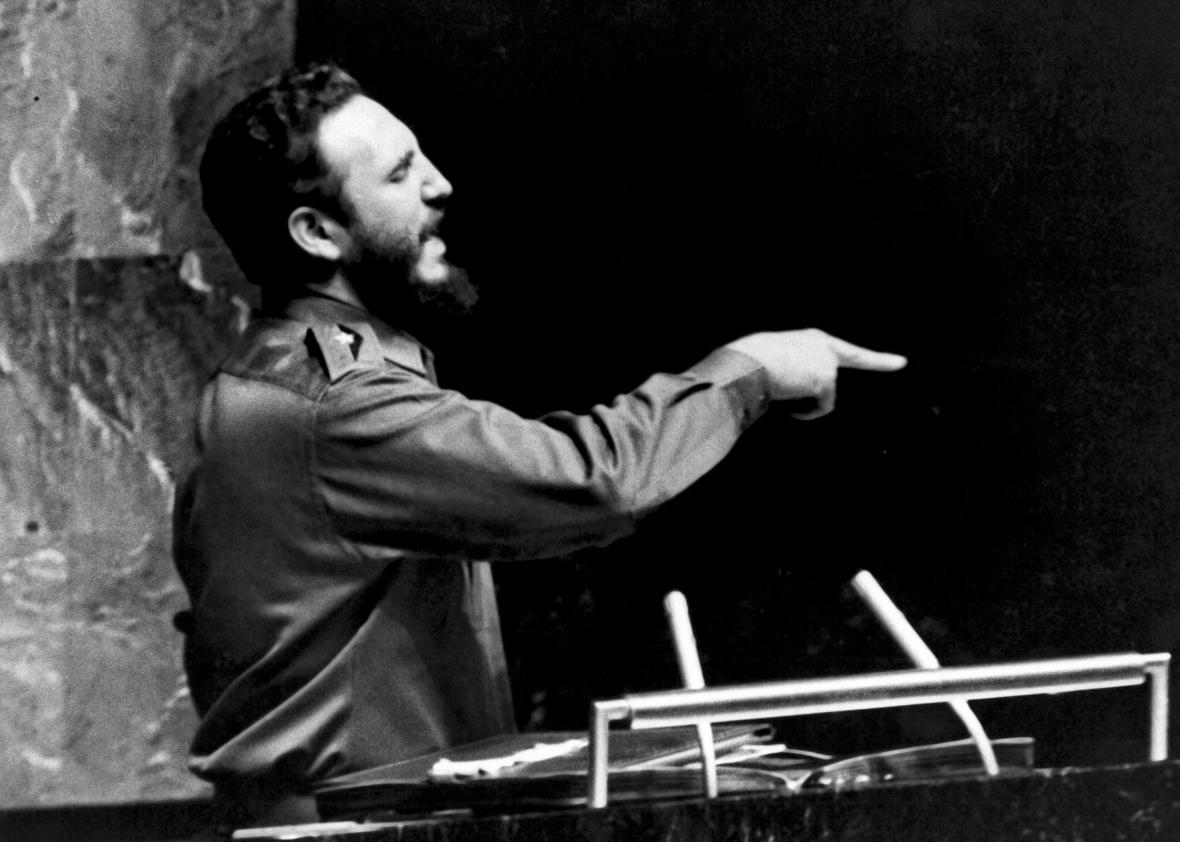 Even as some were quick to decry him as a dictator that plunged his country into economic ruin, Castro also became a symbolic figure for the global far left that praised many of his social policies. The Washington Post succinctly explains the vastly divergent views on Castro:
To his legion of followers, Mr. Castro was a hero who demanded a fair deal for the world's poor and wasn't afraid to point his pistol at the powerful to get it. His admirers said he educated, fed and provided health care to his own people, as well as to the poor in other countries, more fairly and generously than the world's wealthy nations, most notably what he called the "Colossus to the North."
But one of the world's longest-serving heads of state was as loathed as he was loved. He was among the world's most repressive leaders, a self-appointed president-for-life who banned free speech, freedom of assembly and a free press and executed or jailed thousands of political opponents.
He abolished Christmas as an official holiday for nearly 30 years. While he dispatched Cuban-educated doctors and Cuban-developed vaccines to the poorest corners of Latin America, Cubans in central Havana found pharmacy shelves empty of medicine, and many lived in apartments in which they used buckets in their kitchens as toilets.
Castro's repressive policies also meant that "he remapped South Florida as well, transforming it from the southernmost tip of the United States to the northernmost point of Latin America," as the Miami Herald puts it. And while the streets of Havana stayed largely quiet, in Miami, Castro's death provoked an immediate reaction, as many Cuban exiles took to the streets to celebrate.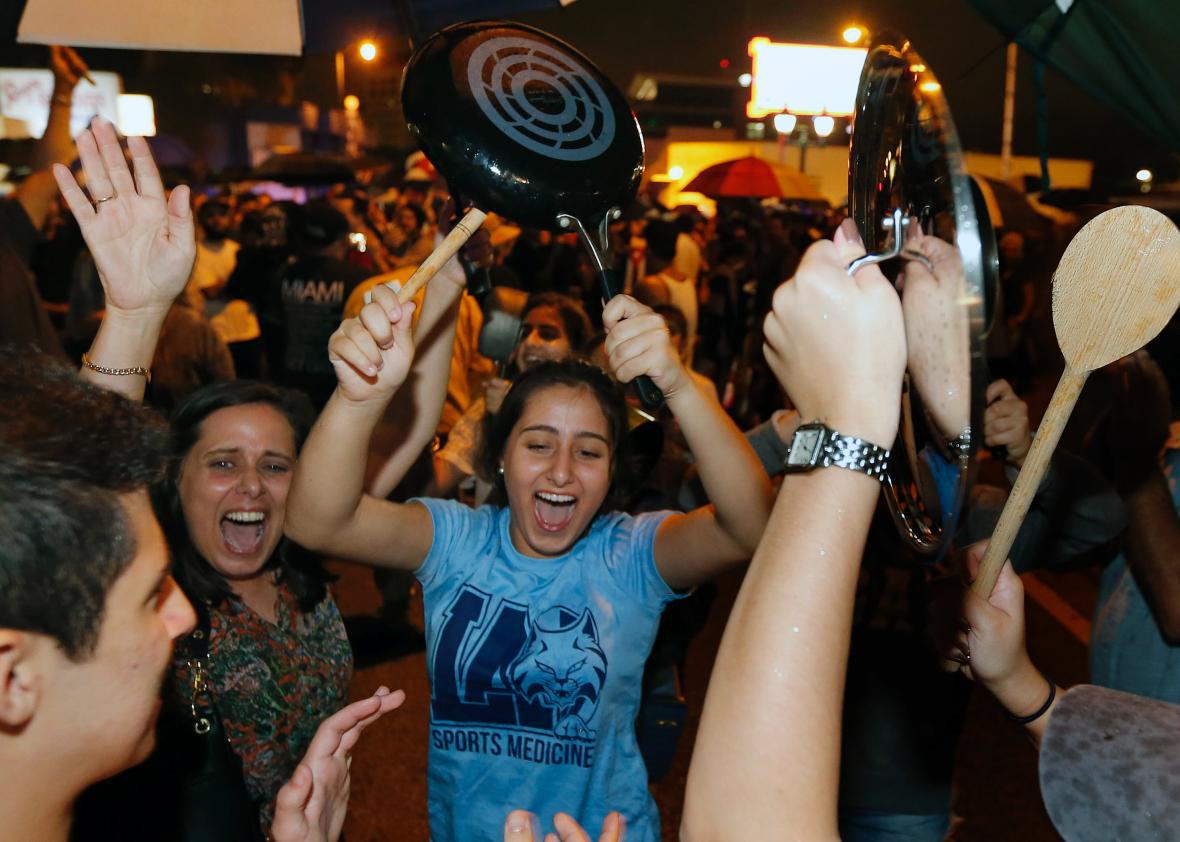 Blistering, anti-Washington rhetoric had long been a central part of Castro's reign, as he liked to blame the U.S. trade embargo for most of Cuba's problems. His reign was marked by the disastrous U.S.–backed Bay of Pigs invasion in 1961, and then the Cuban Missile Crisis, which brought the world closer than it has ever been to a nuclear war.
Decades later, the reforms ushered in by Raúl Castro since taking power helped the island nation end its long-running standoff with the United States in 2014. Fidel Castro cautiously gave his approval to the deal that culminated with President Obama's historic visit earlier this year. But, making clear that he was not entirely happy with the situation, Fidel Castro did not meet with Obama when he became the first U.S. president to go to Cuba since 1928, and later wrote a scathing column criticizing Obama's "honey-coated" words and reminding Cubans that Washington had long worked to undermine the communist nation.
How relations with Cuba will continue largely depend on what route President-elect Donald Trump will take. It remains unclear whether Trump will continue moving toward normalization of relations with Cuba or whether he will try to undo some of the progress.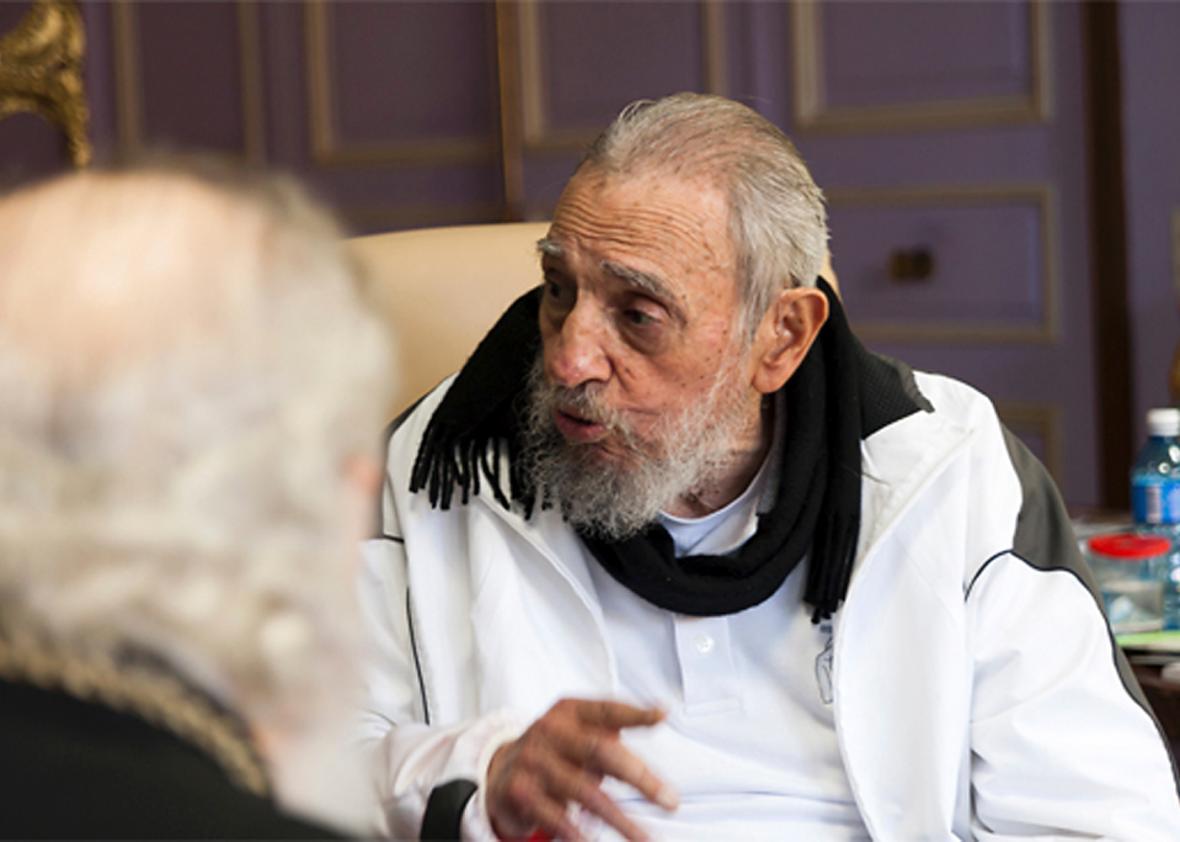 The transition toward Raúl Castro, who has vowed to step down in 2018, means that few are worried about any kind of political crisis engulfing the island. "I don't think Fidel's passing is the big test. The big test is handing the revolution over to the next generation and that will happen when Raúl steps down," Cuba expert Phil Peters said before Castro's death.
Cuba has now entered a nine-day period of national mourning that will include a national caravan that will take Castro's remains to different parts of the country. His ashes will be buried on Dec. 4.