In 1991, the Philadelphia district attorney's office indicted a 20-year-old black man named Anthony Wright on a charge of capital murder. The alleged crime was heinous. A 77-year-old woman had been robbed in her home, then raped and stabbed to death. The case against Wright turned, in part, on a confession written by the police, which Wright had signed. Wright maintained from the beginning that he signed the document only after interrogating officers threatened to "poke his eye out" and "skull fuck" him. He was convicted. After the jury deadlocked 7–5 in favor of a death sentence—in Pennsylvania, death penalty verdicts must be unanimous—Wright was sent to prison for life without the possibility of parole.
In 2005, Wright's case caught the attention of Innocence Project lawyers Nina Morrison and Peter Neufeld—Morrison, in particular, was suspicious of the claims by the interrogating officers that Wright confessed within minutes of being questioned without any kind of coercion on their part. After years of legal wrangling with the district attorney's office, they succeeded in getting DNA testing of the rape kit in 2013. The tests showed the rapist's sperm matched the DNA of a now-deceased crack addict named Ronnie Byrd, who was known to hang around the victim's block.
I learned about Wright's case while researching the retrograde criminal justice practices that flourish in Pennsylvania, which ranks eighth in a list of the highest number of exonerations per state kept by the National Registry of Exonerations. Although Pennsylvania is purple trending blue, voting twice for Barack Obama and electing Democratic Gov. Tom Wolf in 2014, it has made little progress when it comes to reforming its criminal justice system, in stark contrast to places such as North Carolina, which shares Pennsylvania's swing-state profile, and Texas, which is blood-red but far more progressive when it comes to passing laws to curtail practices that contribute to the conviction of innocent people.
More distressing is a lack of recognition for the need for those reforms. Consider what happened next in Wright's case. His appellate attorneys—including prominent local practitioners Sam Silver and Rebecca Lacher—presented the DNA evidence to the prosecutor's office, which in 2014 had taken the seemingly positive step of establishing a special postconviction review unit designed to take objective looks at cases where newly discovered evidence suggests possible miscarriages of justice. Units like these exist in prosecution offices across the nation; collectively, they have participated in more than 150 exonerations. When I asked Cameron Kline, a spokesman for the district attorney's office, whether Philadelphia's conviction review unit had exonerated anyone, he emailed a list of four cases in which it had agreed to grant new trials—not outright exonerations. One of them was Wright's.
The Philadelphia district attorney's office was not claiming that Wright was innocent. On the contrary, in August, prosecutors retried Wright, this time under a different theory of the crime. In 1993, relying on Wright's recanted confession, they argued that he had acted alone. Twenty-five years later, the prosecutors told the jury that Wright and Byrd—who have no known connection to each other—committed the rape, robbery, burglary, and murder together. Under the state's new theory, Wright raped and murdered the victim and Byrd also raped her, anally and vaginally, perhaps, prosecutors suggested, after she was dead.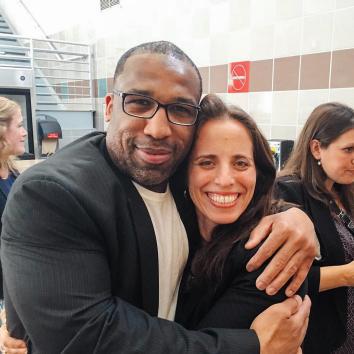 The jury in the retrial was not impressed by the DA's new theory. It took them less than an hour to return a verdict of not guilty on all counts. Standing on the courthouse steps, the forewoman, Grace Greco, told the media, "I'm angry. The evidence was there that he did not commit this crime. The city should have never brought this case." Neufeld called the prosecutors' actions "unconscionable and unacceptable." But the district attorney's office doubled down. In a statement, the office insisted that Wright was guilty and that "the verdict only shows that the jury did not find that his guilt was proven beyond a reasonable doubt."
Wright is now a free man, but he is not entitled to any restitution. Even in the unlikely event that the state was to concede his innocence, which it hasn't, Pennsylvania has no statute that provides for any kind of compensation to its wrongfully convicted citizens. The only way to get money is to sue. On Sept. 20, Wright filed a filed a federal complaint, his civil attorneys arguing that the city of Philadelphia owed him an unspecified amount of damages because of misconduct by the police and a malicious prosecution. The lawsuit is in its infancy, but Wright has a high-profile, well-resourced team with a formidable track record in these types of lawsuits. Although it is impossible to predict the outcome, it is fair to say that the city is at risk of a payout in the millions of dollars.
* * *
When it comes to implementing reforms designed to guard against convicting innocent people, Pennsylvania lags far behind the vast majority of states. It has no law requiring the police to record interviews with suspects to prevent coerced confessions. Nor does it have a law setting guidelines for police to follow when conducting eyewitness identifications.
Another frequent cause of wrongful convictions is bad lawyering by defense attorneys. You get what you pay for when it comes to legal services, and Pennsylvania pays nothing at all—standing alone among the 50 states in its steadfast refusal to allocate any money in the state budget for indigent criminal defense. Instead, it is up to each Pennsylvania county to design a system to provide legal representation to the poor. Not surprisingly, the performance is uneven: Philadelphia's public defender office, set up as a nonprofit, is known for its well-trained and diligent attorneys. In other parts of the state, there is no public defender at all. Instead, judges appoint lawyers on an ad hoc basis, often at hourly compensation rates that are shockingly low.
According to Marc Bookman, who directs the Philadelphia-based Atlantic Center for Capital Representation, many of these court-appointed lawyers are poorly trained and show up to trial completely unprepared. More than 250 death penalty verdicts have been thrown out in Pennsylvania since 1979, the majority because of faulty representation by defense counsel. It is, Bookman says, "a bigger reversal rate than any state in the country." Six of Pennsylvania's 54 exonerees were death row inmates.
In 2011, Bookman filed a petition for a writ of mandamus—an extraordinary remedy sought in instances of "immediate public importance"—in the Pennsylvania Supreme Court. He sought to have the compensation rates for court-appointed lawyers in Philadelphia County capital cases declared unconstitutional. (Bookman targeted only solo practitioners, not the Philadelphia public defender, which began accepting a small number of capital cases in 1993 and had never had a client sentenced to death.) Capped at $2,000 to investigate and prepare the case pretrial and at $400 per day at trial, the rates were the lowest in the nation by several standards of deviation. Bookman noted that the Florida Supreme Court had ruled that a significantly higher flat fee of $3,500 was unconstitutional in 1986. (Wright's court-appointed trial lawyer, who was later disciplined by the bar for his shoddy work in other cases, was paid a total of $1,800.)
"Of course, some jurisdiction has to be last," Bookman wrote, "and had the Philadelphia County fee schedule been even close to the second lowest jurisdiction, this petition would not have been filed. But Philadelphia County is not close." In fact, the county of Philadelphia lagged well behind far poorer counties in places such as Mississippi, Arkansas, and South Carolina. Bookman's legal theory was novel but grounded in common sense: No competent lawyer would take a death penalty case for so little money.
As the Pennsylvania Supreme Court was weighing the case, Philadelphia County raised the cap for pretrial preparation in capital cases to $10,000, which, according to Bookman, was still "absurdly low" given the amount of work involved and the hourly rates provided in other states. Bookman pressed on with his lawsuit. In 2014, he lost, in a 4–3 ruling by Pennsylvania Supreme Court. One of the dissenters lamented the lost opportunity to "address a systemic challenge amidst much evidence that Pennsylvania's capital punishment regime is in disrepair." He called Philadelphia's fee reforms "modest."
A recent study conducted by the Reading Eagle suggests that the past and current fee schedules in Pennsylvania dissuade all but the most incompetent and compromised defense lawyers from taking capital cases. The paper examined 312 capital cases dating back to 1980. The results concluded that almost 1 in 5 of the defendants were "appointed attorneys with drug and alcohol addictions, who suffered from depression, have had a history of mishandling clients' cases or were convicted felons." The fact that the attorneys had faced professional discipline—often multiple times—did nothing to stop judges from appointing them. More than 80 percent of the defendants they represented were either black or Latino.
* * *
Pennsylvania has a long list of exonerees who emerged from prison physically and emotionally broken, faced with the prospect of living out the remainder of their lives in ill health and abject poverty. Here are just a few: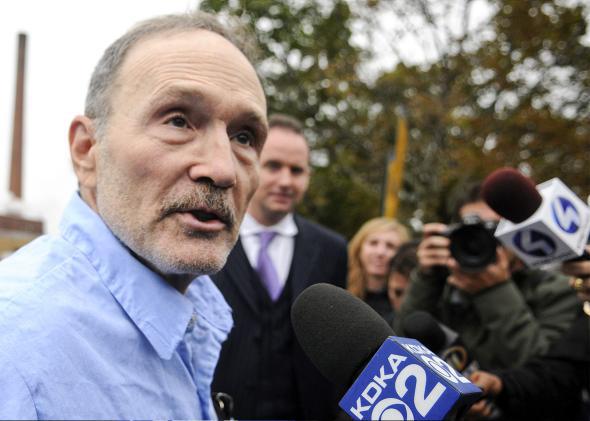 David Munchinski was once known for his flame-red hair and fiery temper. In 1986, he was convicted of two counts of first-degree murder in Fayette County for teaming up with a co-defendant to rape and murder two men over a drug deal gone bad. Twenty-five years later, his convictions were overturned when his lawyer, Noah Geary, was able to prove that the two trial prosecutors, Gerald Solomon and Ralph Warman—both of whom went on to become powerful state trial court judges—hid crucial exculpatory evidence from the defense counsel. The 3rd U.S. Circuit Court of Appeals called their misconduct "staggering" and stated that "Munchinski has demonstrated his actual innocence by clear and convincing evidence." Geary lobbied the U.S. Attorney's Office and the state attorney general to indict Solomon and Warman for perjury and evidence-tampering. Of those efforts, he says, "I could have had a more fruitful conversation with a mannequin."
Today, Munchinski, 63, lives in Florida, surviving on welfare payments of $700 per month. Parkinson's has hobbled his movements and affected his speech to the point where he is incomprehensible. In 2013, Geary filed a civil lawsuit against the Fayette County district attorney's office and the state police seeking millions of dollars in damages. According to Geary, opposing counsel has stubbornly refused to engage in serious settlement discussions. Geary believes they are simply waiting for Munchinski to die, a strategy that may well pay off.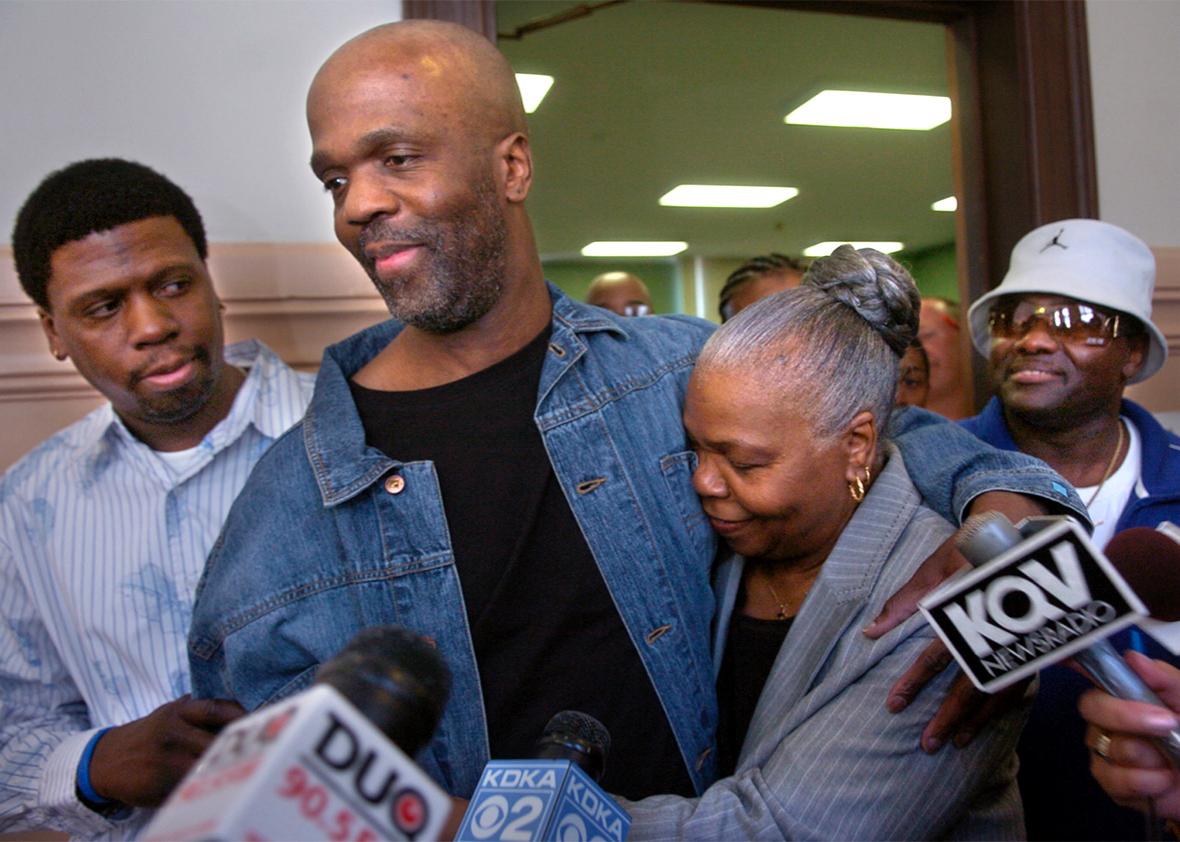 Drew Whitley, a black man with a history of petty crimes, was falsely convicted in 1989 of murdering Noreen Malloy, a 22-year-old white woman, during a botched robbery of the McDonald's where she worked as a manager. The case against him turned on a single mistaken eyewitness identification and the testimony of a jailhouse informant. The informant, awaiting execution for raping and murdering his stepdaughter, was taken off death row in exchange for testifying that Whitley confessed to shooting Malloy. Whitley spent the next 18 years in prison. He was freed in May of 2006 after a mitochondrial DNA test on the hairs found on the robber's nylon stocking mask conclusively excluded him as the perpetrator.
After his release, Whitley lived in a cramped studio apartment in a small town in western Pennsylvania. He was evicted earlier this year. Like Munchinski, he survives on the $700 per month welfare disability check. His civil attorney argued that the state conducted a reckless investigation, turning a blind eye to other viable suspects and ignoring evidence that pointed away from Whitley. A federal judge acknowledged that the detectives' "reckless investigation was outrageous and rose to the level of a constitutional violation," but threw out the case because it failed to meet a highly technical standard requiring that the officers be "on notice" that their conduct failed to meet the most basic requirements of due process.
Whitley says his nerves are shot. A steady diet of Valium and sleeping pills does little to relieve his anxiety or a profound sense of hopelessness. "Every time I hear a siren I turn around and think they are coming for me. If it happened once, it can happen again. Sometimes I wish I was back in prison because I am more depressed out there than I was in there."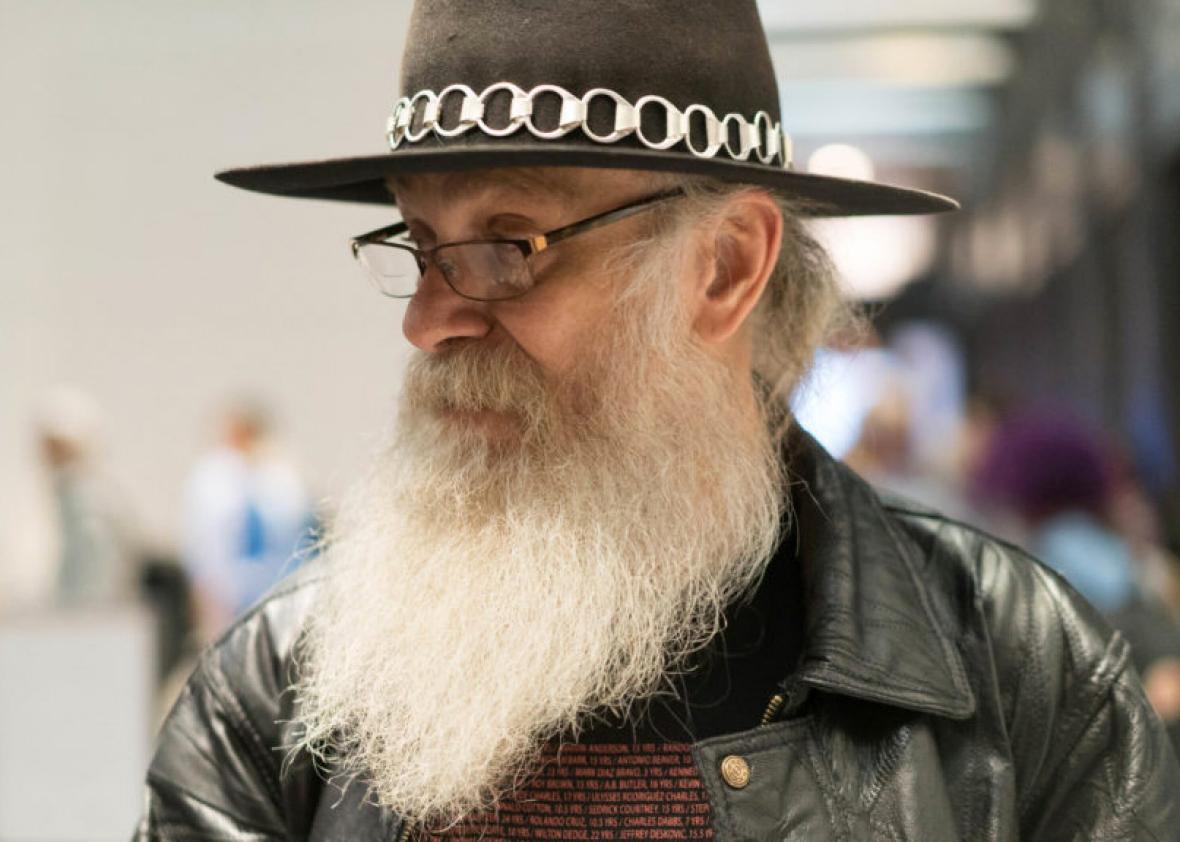 Pennsylvania's longest-serving exoneree is Lewis "Jim" Fogle, who was incarcerated for 34 years for raping and murdering a 15-year-old girl based on the testimony of three jailhouse informants. Fogle, a white man with a history of petty crime, dropped out of school in the eighth grade. In 2015, he was exonerated by DNA testing on sperm cells collected from the victim. He was 63. Standing outside the prison where he had spent more than half his life, his face covered by a bushy white beard, Fogle told local reporters, "They have halfway houses for people who committed a crime but don't have a dang thing for people who didn't commit a crime. They just threw me out here and expected me to survive." He added, "I am just existing, one day at a time."
* * *
Had Munchinski, Whitley, or Fogle been wrongfully convicted in a courthouse across the Delaware River in New Jersey, their lives would be radically different today. New Jersey has less than half the number of exonerees as Pennsylvania (25 versus 58) but has nevertheless passed a raft of reforms. In addition to laws meant to improve eyewitness identifications, evidence preservation, interrogations, and access to DNA testing, New Jersey provides exonerees with $50,000 for each year of imprisonment, provided that they did not plead guilty. (Munchinski, Whitley, and Fogle all pleaded not guilty and went to trial.) New Jersey exonerees are also eligible for job training, tuition money, counseling, health insurance, and assistance in finding places to live. Texas is even more progressive, with many similar laws on the books and a more generous compensation statute of $80,000 per year.    
How can it be that Pennsylvania has implemented no wrongful conviction reforms? One important factor is the decentralized, sprawling nature of Pennsylvania's government. There are 67 counties in Pennsylvania, each with its own elected district attorney.* In New Jersey, by contrast, the attorney general mandates a uniform set of law enforcement policies that all police and prosecutors must follow.
Another important factor is the size of the state legislature, the largest in the country with 253 full-time members. Unwieldy and fractious, it is dominated by conservative Republicans. Jay Costa, who leads the Democratic minority in the Senate, says both chambers have moved rightward in recent years, with moderates choosing retirement over daily engagement in partisan warfare. Thoughtful compromise, he says, has become more difficult with increasing polarization. The state also has a deficit of more than $1.5 billion, which is threatening the state's ability to deliver basic services, including running its public schools. "Criminal justice reform is on the back burner," Costa says, "because there are so many issues on the front burner."
Costa's more liberal colleague, Sen. Daylin Leach, says that part of the problem is opposition posed by the Pennsylvania District Attorneys Association, a statewide organization with more than 1,200 members and a powerful lobbying arm. The PDAA keeps close tabs on every piece of criminal justice legislation the state takes up and directly communicates its concerns to lawmakers. Republican Tom Hogan, the district attorney of Chester County and a member of the PDAA's executive committee, says that no organization "has a bigger platform" to advocate for or against legislation because "no one wants to be on the wrong side of the DA."

When the PDAA expresses opposition to a proposal to amend the criminal justice system, there is almost no likelihood of it getting enacted into law. Leach says that the PDAA has not been shy about wielding this de facto veto power, adding that although "there are some very good district attorneys who view their jobs as keeping the streets safe in a thoughtful way, there are others who are against any reform of the system. There is a lot of indifference to lives that are ruined."
* * *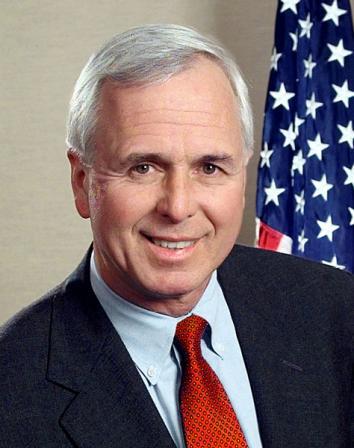 The political landscape in Pennsylvania is bleak. But that is not the whole story. There have been serious efforts at reform and some breakthroughs. One of the most important champions for the wrongfully convicted is also the most unlikely: Stewart Greenleaf, a 76-year-old Republican state senator who has represented Montgomery County—a moderate-leaning suburban area outside of Philadelphia—since 1978.
Tall and lean, with silver hair and a polite, patrician bearing, Greenleaf played basketball for the University of Pennsylvania. After graduating from law school, he spent his early career in the Montgomery County district attorney's office. There, he prosecuted violent felonies including robbery, rape, and murder. When he became the chairman of Pennsylvania senate's judiciary committee, a post he has held for 28 years, Greenleaf brought a prosecutorial mindset, convinced that he was "on the side of justice."
Greenleaf is frank when discussing the legislation he passed during his first two decades heading the committee: "It was pretty draconian." He authored a bill imposing mandatory minimum sentences for drug offenders, twice pushed through amendments to the state's constitution to allow for greater leeway in prosecuting defendants and protecting victims, and co-sponsored Pennsylvania's three-strikes law.
In the late 1990s, as DNA testing became more common, advocates came to Greenleaf with claims that this new science could conclusively prove that some of Pennsylvania's prisoners were actually innocent. His initial reaction was disbelief, but he agreed to hold hearings on the issue. "Prove me wrong," he told his challengers, "I am not afraid of the truth." Sitting at the head of a conference table in his office not long ago, Greenleaf shakes his head at the memory. "Well, they did." Greenleaf had demanded facts, and the facts presented to him were undeniable. DNA evidence proved that eight prisoners then serving time in Pennsylvania penitentiaries were not responsible for their crimes.
A problem-solver by nature, Greenleaf wanted to pass laws to prevent future wrongful convictions. He met with John Rago, a professor of criminal law at Duquesne University School of Law, hoping to understand the root causes of such mistakes. Rago had become interested in the subject by accident, when an exoneree named Kirk Bloodsworth gave a speech at Duquesne in 1999. Bloodsworth, the first death-row inmate to be freed by DNA testing, nervously told his story to a packed room of 300. Rago recalls Bloodsworth breaking down as he described the pain and frustration he felt when his mother died five months before his release. Listening to Bloodsworth speak, Rago said, "I did not know whether to applaud or jump out of the window."
Rago decided to do some research. In the law library, he picked up a book called Convicting the Innocent. Written in 1932 by a Yale Law School professor named Edwin Borchard, it documented 65 cases of wrongful conviction due to errors such as mistaken eyewitness identification, false confessions, police misconduct, and perjured testimony. Reading Borchard's case studies more than 50 years later, Rago realized, "Nothing had changed. It was the same patterns, the same mistakes." DNA evidence had just made it clear that breakdowns in the criminal justice system were far more frequent and extensive.
Rago studied the eight cases of DNA exonerations in Pennsylvania that were known at the time. In 2006, he published a law review article arguing that these cases provided a compelling reason "to act on our basic and decent instincts 'to do justice.' "
Greenleaf read the article. At first, he balked at Rago's explanations: that standard police identification procedures were suggestive and unreliable and entire fields of expert testimony were not based on real science. Greenleaf had routinely relied on these tactics to convict the defendants he prosecuted, and no judge or defense attorney had ever challenged him. Greenleaf recalled a long-ago case in which he had called an expert to testify that tool markings found on a victim's stolen property in a string of burglaries were a match to a tool found in the defendant's possession. The markings were a key piece of evidence in identifying the perpetrator, and Greenleaf had told the jury that they were "120 percent accurate." Now he knew otherwise. Since the early 2000s, arguments had been raised in courtrooms and in academia that this type of evidence should be categorically excluded. In 2009, the National Research Council published a report stating that "much forensic evidence—including, for example bite marks and firearm and tool mark identifications—is introduced in criminal trials without any meaningful scientific validation, determination of error rates, or reliability testing to explain the limits of the discipline."
Greenleaf's conversion from tough-on-crime crusader to criminal justice reformer was complete. He calls it his "road to Damascus." All those years, he realized, "It wasn't only justice we were doing. It was injustice, too." In 2006, he passed a resolution in the state Senate to create an Advisory Committee on Wrongful Convictions to study DNA exoneration cases in Pennsylvania, identify the causes of wrongful convictions, and propose model legislation and criminal justice policies designed to prevent similar miscarriages of justice in the future.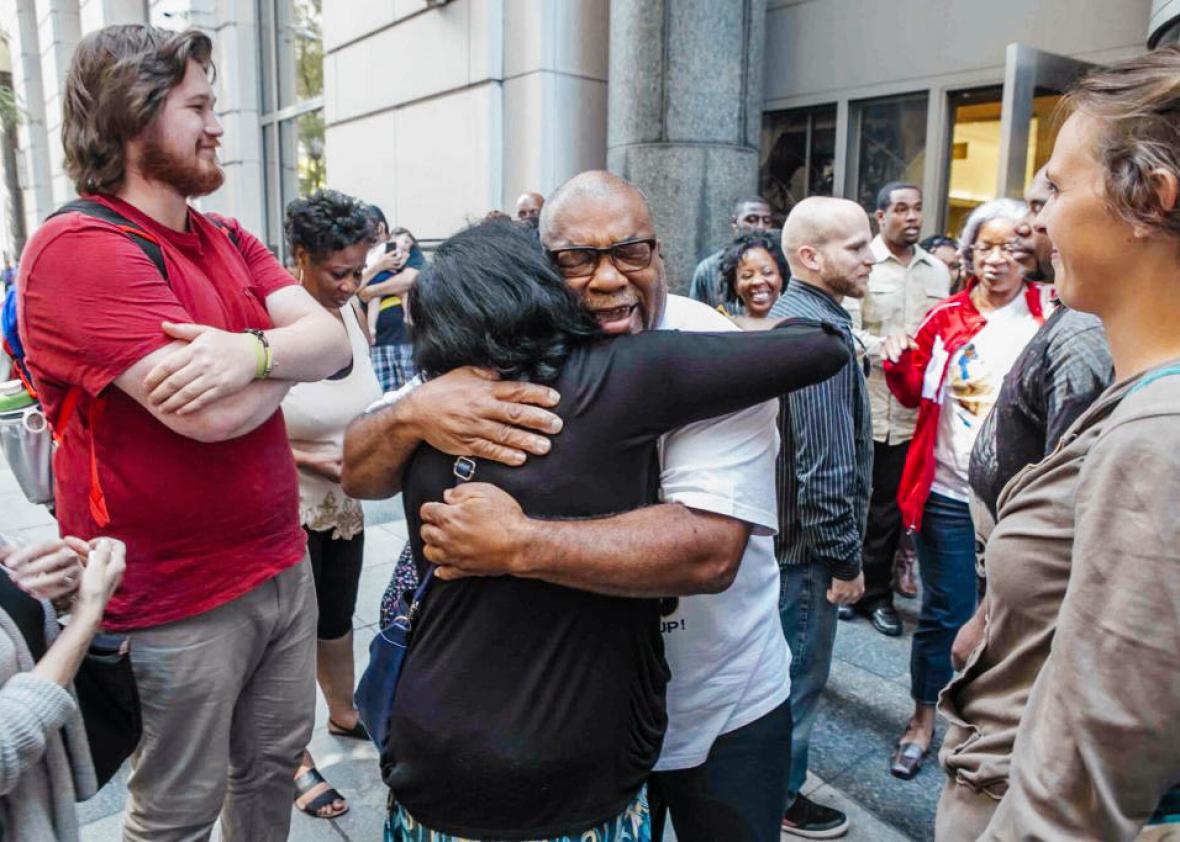 Rago chaired the committee, which was made up of 52 judges, prosecutors, defense attorneys, and victims rights advocates. He says that the committee was divided from the outset—literally. At the first meeting, which took place on March 7, 2007, Rago looked out a room he described as split down the middle "like the Red Sea." There were prosecutors on one side, with the police behind them, and defense attorneys on the other side.
The Advisory Committee was scheduled to issue its full report in 2008. But the deadline came and went. Months of delay became years. Like a miniature version of the legislature that established it, the committee had become sharply split. The diversity of political, professional, and life experiences created irreconcilable positions, with an angry minority of prosecutors and victims rights advocates insisting that the majority was exaggerating the problem of wrongful convictions and overreaching in its proposed solutions.
The Advisory Committee finally issued its 328-page report in September 2011. It was a remarkable document, scrupulously researched. It included numerous model statutes, several designed to improve eyewitness identification procedures, reduce the likelihood of false confessions, and compensate the wrongfully convicted. What the report proposed was a major overhaul of the system, restructuring and even jettisoning practices that had been relied upon to investigate and prosecute crime for decades.
The report's influence was undermined, however, when 14 committee members, including the district attorneys of Montgomery, Philadelphia, and Alleghany counties, as well as several chiefs of police and the representative from the state's attorney general's office, publicly disavowed it. On the day the Advisory Committee report came out, the PDAA issued a press release denouncing the report as a "roadblock to justice" that would "primarily benefit the guilty."
The PDAA press release included a link to an "Independent Report" authored by the 14 dissenters. Of the eight DNA-based exonerations under study by the committee, the independent report disputed seven, insisting that the guilt of those individuals remained "compelling." According to the independent report, of the more than 5 million prosecutions that had taken place in the state since 1970, only one had resulted in the conviction of an innocent person. (The Advisory Committee report and independent report came out before Munchinski and Fogle were exonerated; neither mentions Whitley.)
Marissa Boyers Bluestine, the legal director of the Pennsylvania Innocence Project, calls the independent report "one of the most mean-spirited and close-minded documents that I have ever seen." She continues, "The idea that we don't convict innocent people is just astounding, like there is some magical pixie dust coming down from the Alleghany Mountains that protects Pennsylvania against the errors of wrongful convictions that infect every other state in this country."
Greenleaf, too, was taken aback. A student of American history, he had always been inspired by the founders, who wrote criminal justice protections into the Constitution. Even in his days as a prosecutor, he believed fervently in Benjamin Franklin's famous saying: "That it is better 100 guilty persons should escape than one innocent should suffer." When the independent report was issued, he discovered the maxim had been "switched completely around, and now we think it is better to convict an innocent person than to possibly free a guilty person." Greenleaf taps a stack of bills in front of him. "I put the same energy into criminal justice reform that I put into the tough-on-crime stuff." But he got nowhere. None of the model statutes were enacted into law.
Greenleaf decided to take a different approach. Working in tandem with Bluestine and Rago, plus the Innocence Project's policy director, Rebecca Brown, he embarked on an education and advocacy campaign. They leveraged their personal experiences as well as their professional connections to police, prosecutors, and experts from other states to convince some of the skeptics in Pennsylvania that the continuing accumulation of exonerations warranted a second look at the wrongful conviction reforms proposed in the Advisory Committee's report.
It has taken years and frequent setbacks, but the work has begun to pay off: In recent years, important changes in police practices have been implemented in major cities and counties in the state. Although the reforms are local and incremental, they affect the way justice is administered for millions of people. Brown says that she has learned from a decade of experience in her policy work that although legislation is the gold standard, it is not the only recourse. There's also the "voluntary compliance model."
In 2010, Bluestine asked for a meeting with Charles H. Ramsey, then the commissioner for the Philadelphia Police Department. Ramsey had a national profile: Known for a tenure in which a variety of tactics—community policing, increased patrols in the inner city, and the use of stop-and-frisk—contributed to a sharp reduction in crime, he served as president of the Major Cities Chiefs Association and later as the co-chair of President Obama's Task Force on 21st Century Policing. Ramsey had also been a beat cop for decades and had not hesitated to drop cases that fell apart when the evidence proved faulty. After speaking with colleagues in other cities and hearing from Bluestine and several exonerees, Ramsey was receptive to reforming police practices. "When I listened to their stories about what their lives had been like in the penitentiary and that there were things that could have been done to avoid it that were not possible 20 years ago, I said, 'Let's do it now.' " The reforms that Bluestine was proposing, he said, "just made sense. We have an obligation to protect the rights of all people, including the accused. That is the responsibility of the police and prosecutors and the courts as much as it is the public defenders."
Ramsey readily acknowledged that his department, which did not record interrogations and had not updated its eyewitness identification procedures for decades, was "behind the times." But reform would require more than acceptance from high-ranking officers. Every member of his 6,600-person police force would need to be retrained, and a top-down directive wouldn't work without buy-in from the rank and file.
Together with Brown, Ramsey and Bluestine organized a one-day training in best practices for Ramsey's department at Temple University with the Pennsylvania Municipal Police Officers' Education and Training Commission. One of the speakers was Jim Trainum, a homicide detective in Washington who once obtained a false confession that sent an innocent woman to prison. As Trainum has described in interviews that have aired on Serial and This American Life, his moment of reckoning came after watching a videotape of his interrogation of a woman named Kim Crafton. The video made it clear that—without realizing it—Trainum and his partner were feeding Crafton most of the incriminating information she later provided. After 17 hours, she confessed. Ten months later, Crafton was released from jail after records from the homeless shelter where she was living conclusively proved her innocence.
Trainum says that getting law enforcement to assess itself honestly can be difficult. Unlike the fields of medicine or aviation, for example, which approach failures "with an autopsy mentality," the nature of the adversarial criminal justice system puts people on the defensive and "tends to force mistakes underground." There is also a certain false sense of confidence at play, too, that comes from training and years of experience. "Cops think we are natural lie detectors. We're not. We think we know who is guilty and who isn't, but we don't."
Trainum does not doubt that there are bad actors in the system. But more often, he says, wrongful convictions occur because of a cascade of human error. Faulty techniques, however well-intentioned and long relied-upon, must be replaced with more accurate and effective methods.
In 2014, the Philadelphia Police Department adopted double-blind, sequential eyewitness identification practices, which are designed to dramatically reduce the rate of mistaken identifications. In 2015, it imposed the requirement that all interrogations in homicide cases be recorded. By the time the reforms went into effect, there was almost no resistance within the department, and they have remained in place following Ramsey's retirement in January.
Even some of the people who signed on to the independent report that once condemned such reforms have eventually come around. Most prominent is Pittsburgh-based Allegheny County District Attorney Stephen Zappala, the chief law enforcement officer for a jurisdiction of 1.3 million people. Working closely with Greenleaf and Rago, Zappala "reevaluated how we do business."
Zappala says that a key turning point came between 2012–13, when the Pittsburgh police department arrested the wrong men—two black, one white—in three unrelated robbery cases all based on mistaken eyewitness identifications. All three were jailed. Two of the men were able to get the charges dismissed after convincing police they had ironclad alibis. The third, who spent nearly a year behind bars, was acquitted in 15 minutes. All three filed federal lawsuits charging the Pittsburgh police department with wrongful arrest, malicious prosecution, and false imprisonment.
Zappala was careful to say he did not believe the police committed misconduct. Instead, they were using eyewitness procedures that resulted in sincere but mistaken identifications. Realizing that the practices had to change, Zappala partnered with the Pennsylvania Chiefs of Police Association and the Western Pennsylvania Chiefs of Police Association to institute double-blind, sequential eyewitness identification procedures; the recording of interrogations; and the preservation of biological evidence.
Zappala took a lot of heat, but he says with "all the criticisms, we have not lost a case" since the changes were implemented. Speaking before the Pennsylvania Senate Judiciary Committee last year, Zappala told Greenleaf and his colleagues, "I want to thank you for helping us to articulate together that anytime somebody is arrested for something they did not do and certainly if somebody is convicted for something they did not do, that is a tragedy, and we should address that, and we should look at that in a fashion where we can avoid that in the future."
If the new protocols in Philadelphia and Pittsburgh prove effective, the hope of the reformers is that they will remain in place and spread to other jurisdictions. Brown is confident. "Voluntary compliance does not get undone. People see it works and that their concerns—that they won't be able to convict guilty people anymore—have not come to pass."
For his part, Greenleaf has not given up on a legislative solution. In May, he introduced a bill to provide $50,000 in annual compensation for Pennsylvania's exonerees. On Oct. 4, Bluestine traveled to Harrisburg with Anthony Wright and seven other Pennsylvania exonerees. Munchinski, Whitley, and Fogle were not among them; none had the means or the stamina to make the trip. But the eight men who did go to the state's capitol participated in 12 different meetings with aides to the leaders of the House and Senate as well as staff members of high-ranking members of the Judiciary Committee and representatives from their home districts. The men told their stories of life after exoneration. Seven had been sentenced to life in prison; collectively, they had served 129 years. They suffered from nightmares; post-traumatic stress disorder; and living under the stain of convictions that, although overturned, remained black marks on their records, complicating their efforts to get jobs and housing.
Alfredo Domenech, wrongfully convicted of murder, said he owned two pairs of pants, lived with his sister, and had been recently diagnosed with lupus. Another exoneree, also wrongfully convicted of murder, still calls dinner "chow" and recently told his bewildered wife after a meal that he needed to get back to his cell. A staffer asked about Social Security. Bluestine explained that you have to pay into Social Security to collect it. In Pennsylvania prisons, jobs pay pennies by the hour, and most are unavailable to lifers. The assumption is that it's a waste of money to spend it on inmates who are never coming out.
Correction, Oct. 12, 2016: The article originally stated that each Pennsylvania county has its own police chief and district attorney. There are multiple police chiefs per county. (Return.)