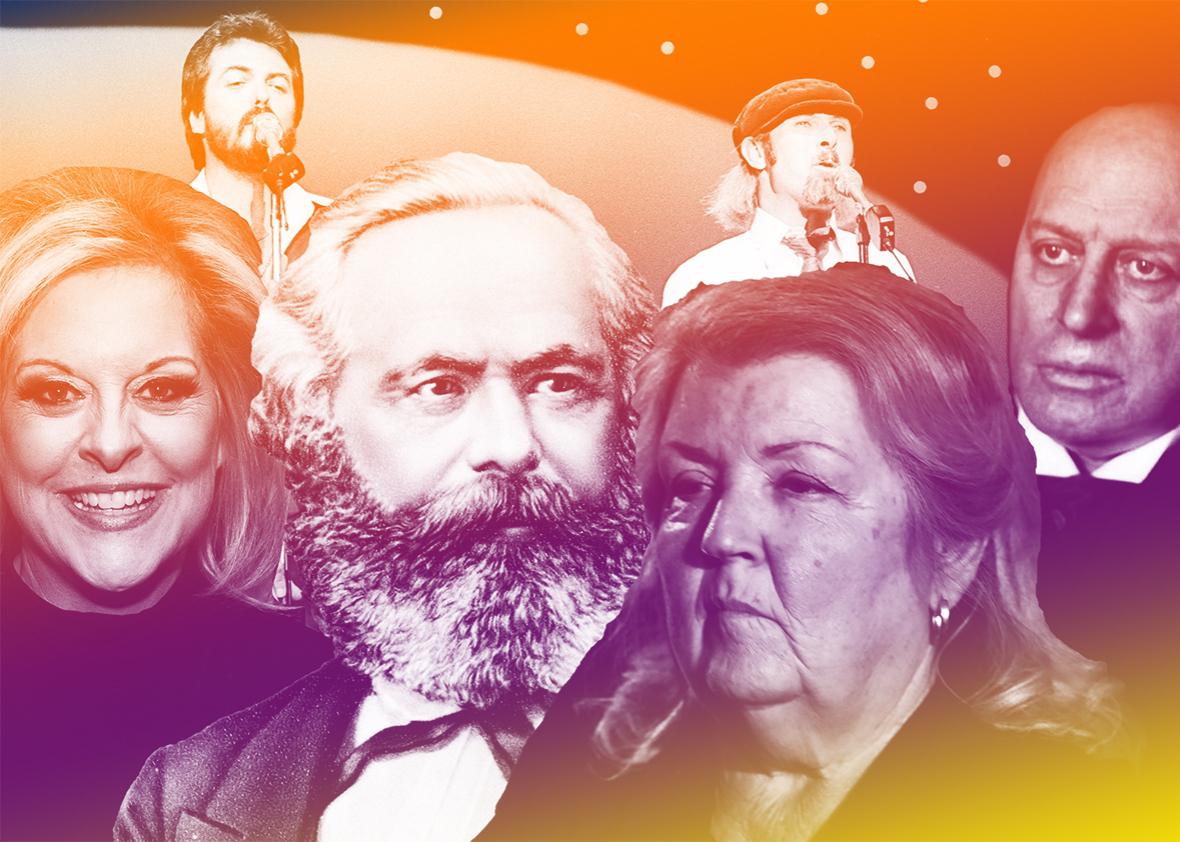 The entire Slate editorial staff is currently arguing over the question in this headline. Personally I think the answer is obvious.
From Slate
And, from the Normal blog:
Not from Slate
Very Short Q-and-A
This week's personal question is addressed to Slate's director of technology Greg Lavallee.
Greg! Apparently you have eight Twitter accounts. Why do you need eight Twitter accounts?
I don't manage to tweet from all of them. It's my way of satisfying what was a pretty expensive habit of buying domain names.
I use @greglavallee for following media and tweeting professional things and @elgreg for personal things. @dcjavascript is for a programming meetup I run. The rest are just for random ideas: @elroombadelgreg was for my Roomba. @maximumfructose was a fake brand of corn syrup. It's better than high! @picklegulch is the name of a town I passed driving in the mountains in Colorado—I figured I should squat on the handle. @saxophoneguy and @violinlady are buskers that used to play in front of the Whole Foods right by my old apartment building. I would tweet as them whenever they annoyed me.
Wait, @saxophoneguy has 100 followers.
Some are legit saxophone enthusiasts. I feel bad about that.
Thanks, Greg! And thank you for your Slate Plus membership, which makes our journalism possible. See you next week!
Gabriel Roth
Editorial director, Slate Plus
---