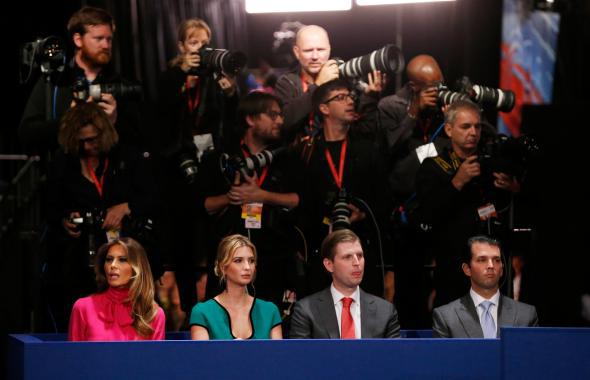 The last questioner called on during Sunday's town-hall presidential debate asked if the candidates could say something nice about each other. Hillary Clinton obliged by complimenting Donald Trump's kids:
I respect his children. His children are incredibly able and devoted, and I think that says a lot about Donald. I don't agree with nearly anything else he says or does, but I respect that and think that is something that as a mother and a grandmother is very important to me.
That's a safe political answer not meant to be analyzed too seriously, and yet: No one should compliment Donald Trump Jr., who is a key liaison between his father's campaign and the far-right white-supremacist internet dumpster community. Here, expanded from a post that I wrote last month, is a list of the contributions Trump Jr. has made to America's public discourse:
We should not be surprised that Donald Trump raised Donald Trump Jr., and we certainly shouldn't admire him for it.