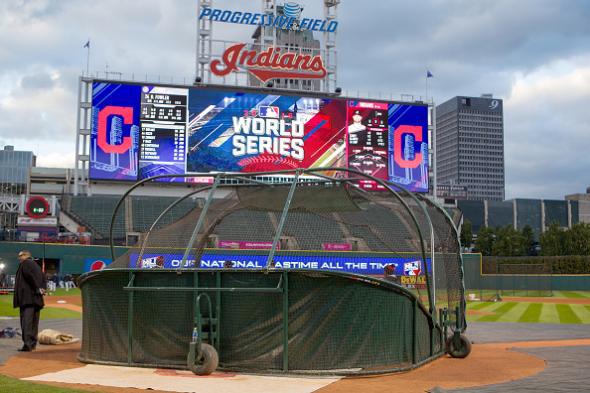 Tuesday night, the first game of the World Series will be played in Cleveland, whose Indians haven't won a championship since 1948. (They're facing the Chicago Cubs, who also have a title drought you may have heard about.) Across the street from that game, the Cleveland Cavaliers will be opening the NBA season against the New York Knicks—and receiving their championship rings for winning the 2016 NBA Finals, which was Cleveland's first title victory in any major sport since 1964.
So it's going to be a wild night in Cleveland. And parking prices are apparently rising accordingly.
$100 to park in downtown Cleveland! Truly, wonders never cease.