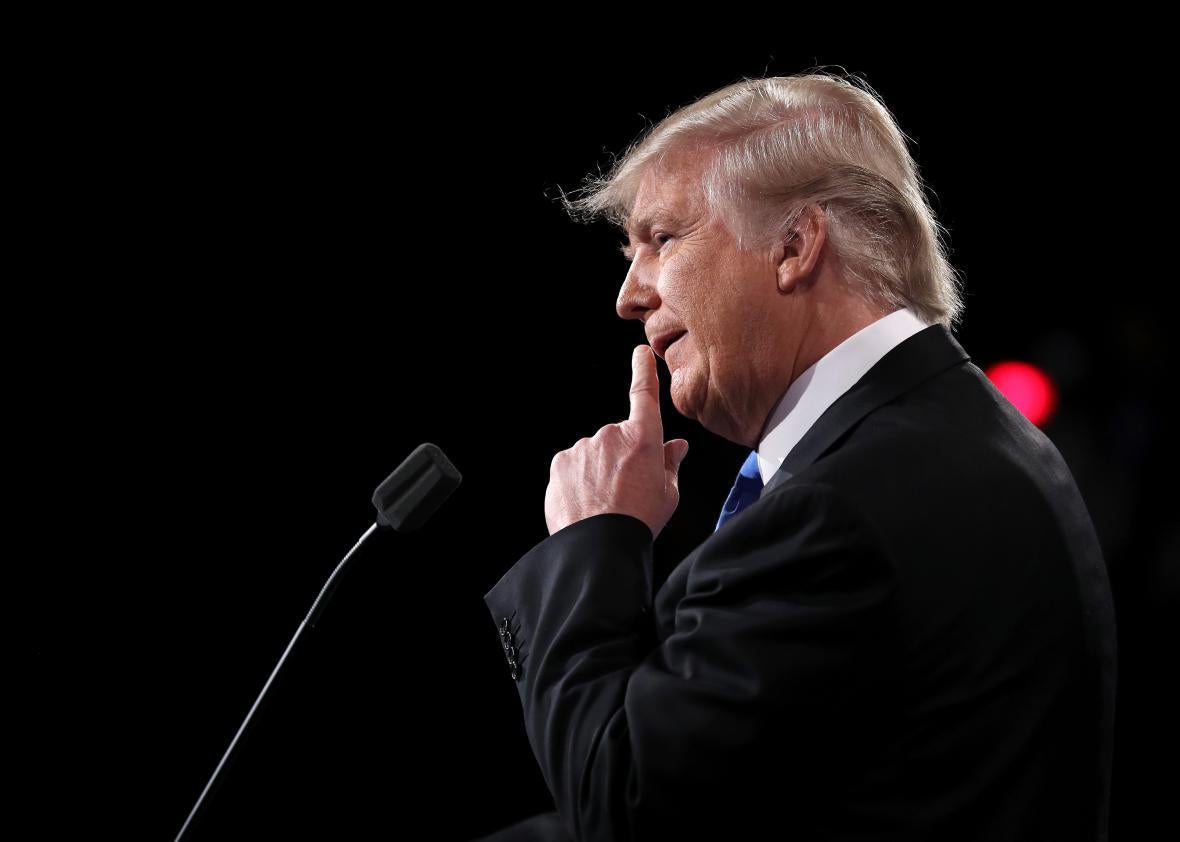 Hours after Mike Pence told CBS This Morning that evidence would emerge to cast doubt on allegations of sexual assault against his running mate, that evidence is here.
And it is… not convincing.
According to the New York Post, the Trump camp sent them a note from a "witness" to rebut Jessica Leeds' claim that Trump groped her "like an octopus" on a flight to New York in the early 1980s. That witness, a British man named Anthony Gilberthorpe, says was sitting across the aisle from the pair.
"I have only met this accuser once and frankly cannot imagine why she is seeking to make out that Trump made sexual advances on her," Gilberthorpe wrote in the note. "Not only did he not do so (and I was present at all times) but it was she that was the one being flirtatious." Gilberthorpe also said Leeds was "shrill" (a detail he remembers, after 35 years), and confessed to him—while Trump was in the bathroom—that she "wanted to marry him."
Trump, meanwhile, had said of his accusers that he "never met these people."
It's not clear what a then-teenager from a small city in Northeast England, who claimed to be a "full-time political activist" in the UK, was doing on a first-class flight from the Midwest to New York.
This is not Gilberthorpe's first foray into politics. In the early '80s, when he wasn't jetsetting around the U.S., Gilberthorpe says he was tasked with finding the "youngest and prettiest" boys for sex parties with Tory ministers. In the 1990s, he also reportedly accepted 25,000 pounds from the Sunday Mirror, a British tabloid, to participate in a filmed sex-sting operation to expose his former boss, the British politician Piers Merchant, in an affair, which ultimately led to Merchant resigning.
What a remarkable coincidence that he was sitting on a plane that day across from the future Republican nominee for President of the United States!