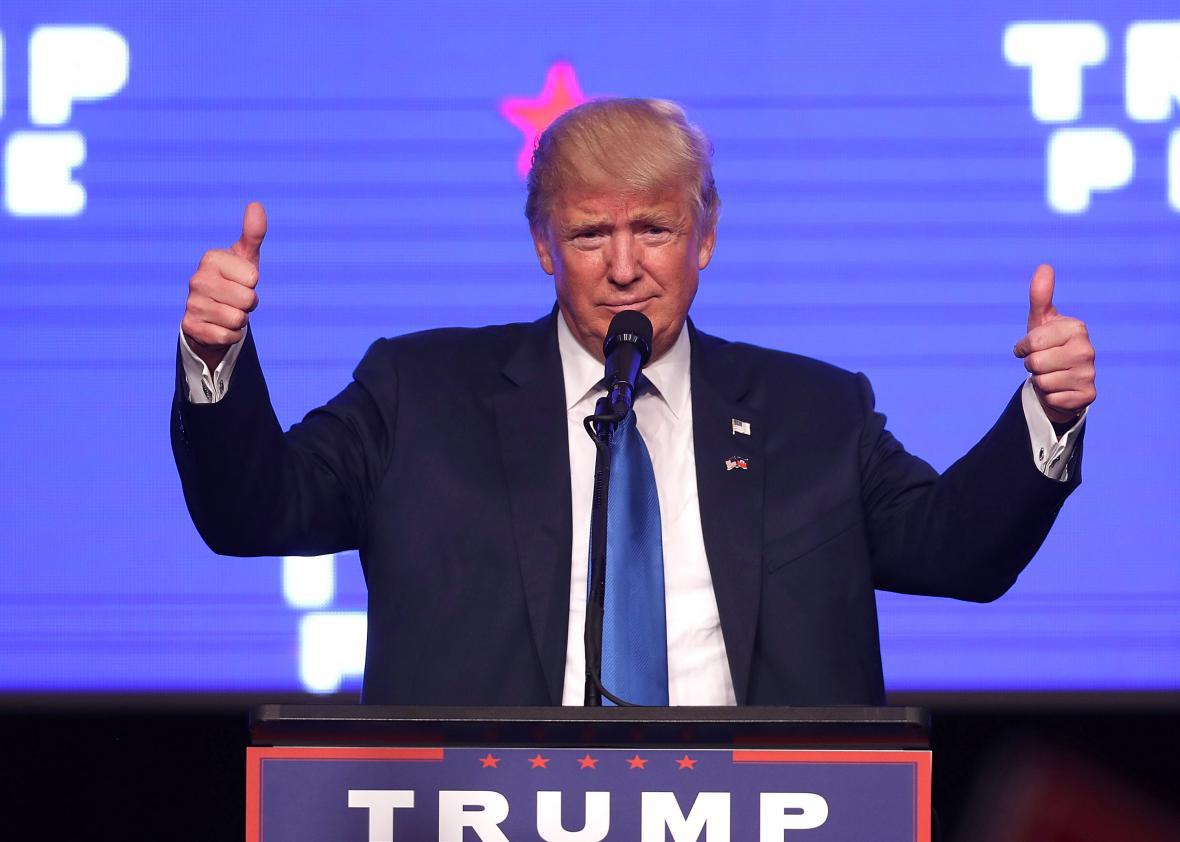 The Washington Post has revealed that Donald Trump used more than $250,000 from his charitable foundation to settle lawsuits against his businesses, in potential violation of laws governing nonprofits.
According to the Post's David Fahrenthold, who has been absolutely killing it on the Trump lack-of-charity beat, Trump agreed to pay $100,000 to a veteran's group as part of a settlement with the town of Palm Beach, Florida, over unpaid fines incurred by his Mar-a-Lago Club. Instead, he sent a $100,000 check from the Donald J. Trump Foundation. He did the same, only with a $158,000 check to a different charity, to settle a lawsuit over one of his New York golf courses.
The veteran's donation settled a suit filed by Trump in 2006 over being fined for a Mar-a-Lago flagpole deemed overly large by Palm Beach. Trump claimed, Fahrenthold writes, that a smaller flag "would fail to appropriately express the magnitude of Donald J. Trump's . . . Patriotism." The other donation settled a suit filed by a golfer at a charity tournament hosted at a Trump course in 2010. From the Post:
In 2010, a man named Martin Greenberg hit a hole-in-one on the 13th hole while playing in a charity tournament at Trump's course in Westchester County, N.Y.
Greenberg won a $1 million prize. Briefly.
Later, Greenberg was told that he had won nothing. The prize's rules required that the shot had to go 150 yards. But Trump's course had allegedly made the hole too short.
Greenberg sued.
Fahrenthold writes that these two settlements and other uses of Trump Foundation money, including the purchases of advertisements for Trump's hotels and two portraits of himself, may have violated rules against "self-dealing," "which prohibit nonprofit leaders from using charity money to benefit themselves or their businesses."
---