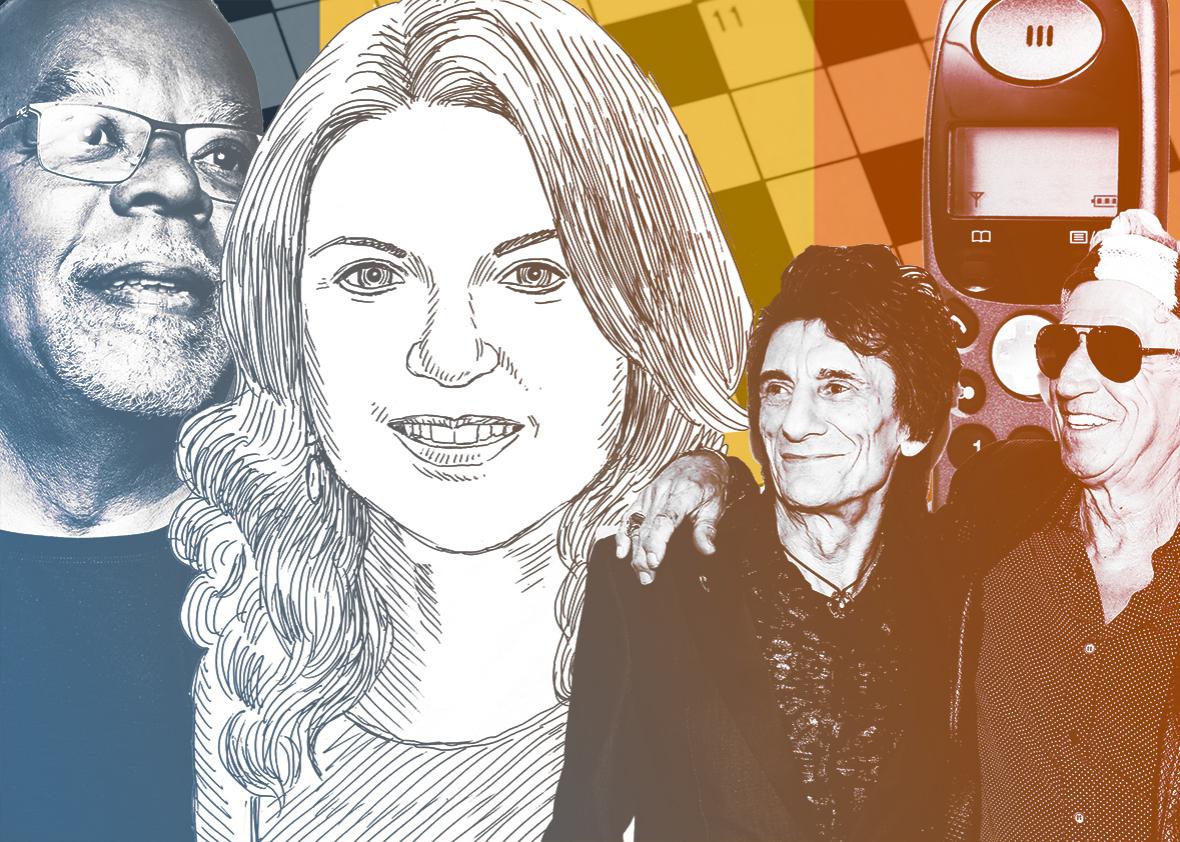 Whoa, lots of Slate to tell you about.
There's the 20th anniversary celebration, The Next 20, which looks at the events of the past 20 years and asks what they portend for the future. Recommended:
Then there's the special Slate Plus anniversary celebration, The First 20, which looks at the history of Slate itself. Recommended:
Then there's our new Slate Academy, which we launched yesterday: Pop, Race, and the '60s, featuring Slate's great pop critic Jack Hamilton. The first episode's already in your Slate Plus podcast feed, or you can check it out here.
And: Slate Plus now brings you the American Values Club crossword puzzle every week. They even made a special Slate-themed puzzle to kick things off.
If that's not enough, we mined the Slate archives for the Slatiest Slate of the past 20 years and put it all in one place for you. Recommended: literally everything on that page.
But don't worry—we haven't forgotten our bread and butter.
Not from Slate
Apparently other people published stuff this week too.
Very Short Q-and-A
This week's personal question is directed to Slate senior editor Rachael Larimore.
Slate Plus: Rachael! in our roundup of staffers' favorite Slate pieces, you wrote, "During one Slate function, [David Plotz and I] engaged in such a lengthy conversation about my preferences in the 2008 election (preferences he was hoping to change) that I lost my voice." What is it like having a vociferous partisan argument with your boss?
Rachael Larimore: We were at the annual retreat at Mohonk, and by chance Plotz and I sat next to each other at dinner. That dinner is generally a lively affair because it follows an open-bar cocktail hour. The polls must have been close, and Plotz was worried that Obama was going to lose to McCain, so he thought he would try to win me over. It would have been weirder if not for the fact that we had a long history of amazing partisan debates over email. Now I'm wondering if he's going to try to get me to vote for Hillary at the 20th anniversary party tonight.
Thanks, Rachael!
And thank you for your Slate Plus membership, which helps make our work possible. See you next time.
Gabriel Roth
Editorial director, Slate Plus
P.S. This year's staff retreat is taking place as you read this very email, which is why there will be no Best of Slate Podcasts this week. We apologize and urge you instead to listen to all of the Slate podcasts from beginning to end, neglecting your responsibilities.
---