Despite the criticism, Penn State moved forward on Saturday with its planned tribute to Joe Paterno to mark the 50th anniversary of his first game. Video tributes to the legendary coach were played during the game against Temple. And while Penn State fans gave a standing ovation and cheered loudly as soon as Paterno's familiar image appeared on the screen, others protested by turning their backs to the field. "He turned his back so we'll turn ours," read a sign that was carried by some Temple fans.
The differing reactions were a clear illustration of the mixed feelings that many had when they first heard about plans to honor Paterno. While some insist on remembering him as the iconic coach, others say that it's impossible to forget that he could have done more to prevent one of his assistant coaches from sexually assaulting several young boys over decades.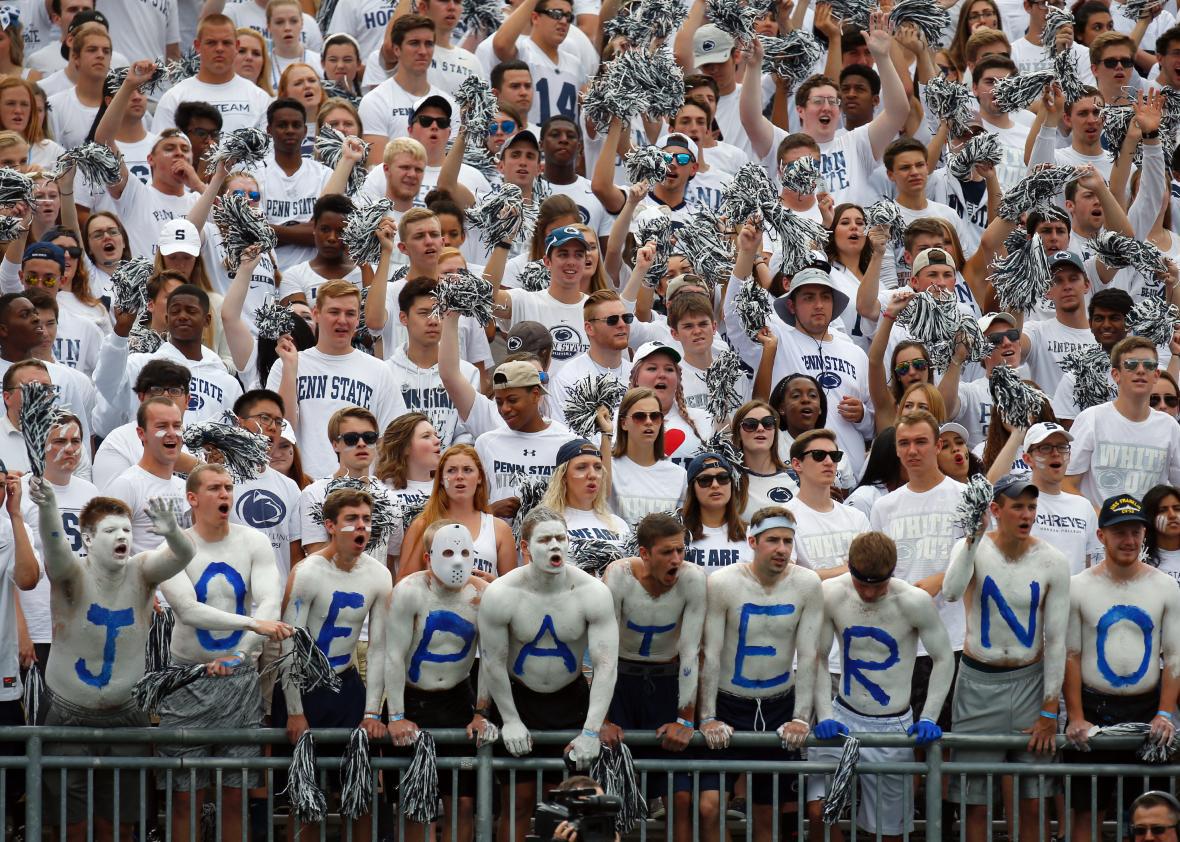 The video tributes during the game came a day after the largest gathering of former Penn State football players since Paterno's memorial service in 2012. "The key word is legacy," former NFL tight end Tony Stewart said. "At this stage of my life, I can appreciate all the things and people who influenced me, and Penn State and Joe were big influences. Penn State, through Joe Paterno's guidelines, is where I learned a lot about being a man."
Before his death, Paterno himself said he wished he had done more to stop Jerry Sandusky, and court records that were unsealed earlier this year showed that a victim complained to Paterno about Sandusky as early as 1976. Sandusky was convicted on 45 charges in June 2012 and is serving a 30-to-60-year sentence.