At 2 p.m. on Monday, Donald Trump's Trump International Hotel Washington D.C. opened its doors to the public. More than half of the hotel rooms are open and booked, with a wait list, according to Patricia Tang, the hotel's director of sales and marketing—and the only available employee authorized to speak to the media about Donald Trump himself. "We don't get into the campaign," she said, noting that she works primarily with Don Jr., Ivanka, and Eric, whom she considers just swell. Donald Trump did, however, pop by the hotel and on Monday morning he tweeted out a photo with all of the hotel's staff, contractors, and Rudy Giuliani. Most striking about the tweeted photo was one element that, knowing what we know about Trump, shouldn't have been striking at all: the goldness of it all.
It appears as though some sort of gold-enhancing filter was applied to the photo making it appear golder than it was. That was unnecessary, since it's already pretty gold. Here's a brief Slate photo tour, with terrible pictures taken by yours truly, of all of the magnificent color combinations—gold with [second color]—in this hotel. Trump has described the project, a reclamation of D.C.'s Old Post Office building, four blocks away from the White House on Pennsylvania Avenue, as "one of the great hotels anywhere in the world." Indeed, after a brief tour through the atrium, we can say that it easily reaches into the upper second tier of D.C.'s luxury hotels.
Gold and Dark Blue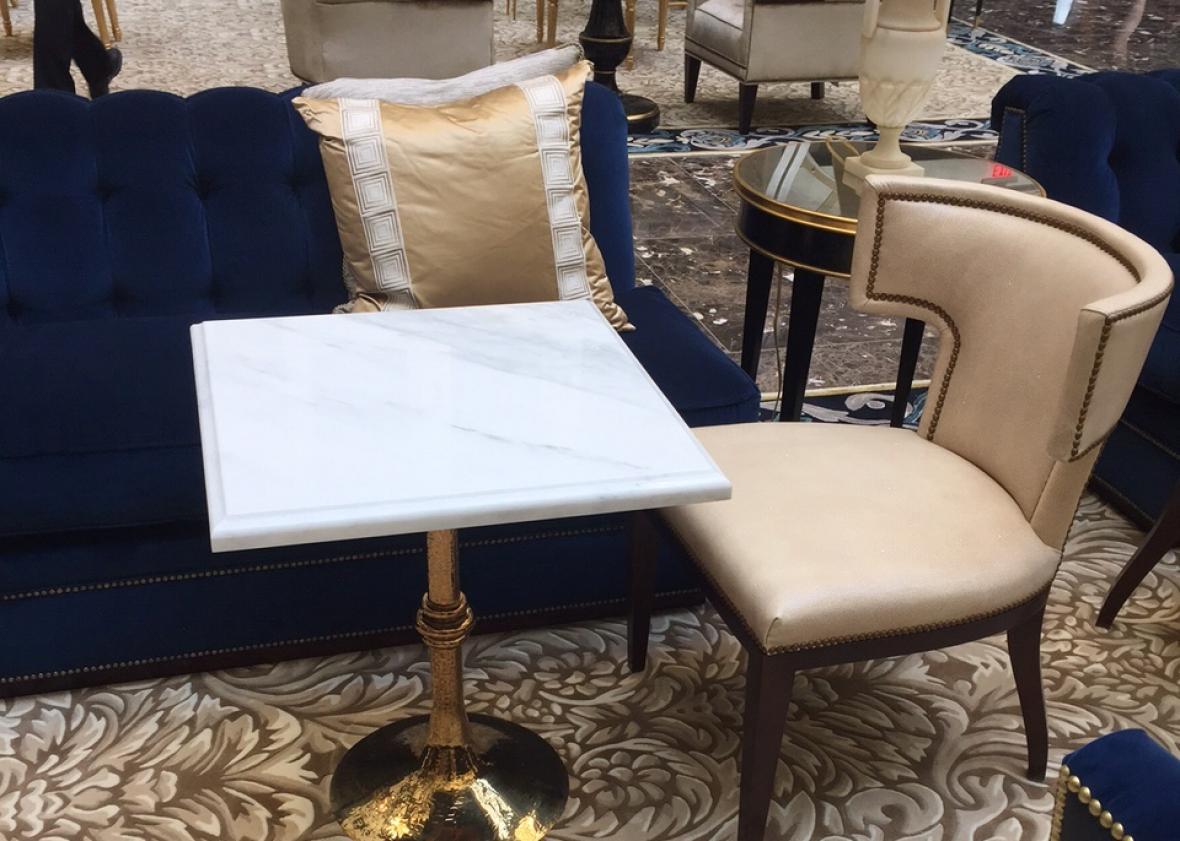 The colors of the Navy, which Donald Trump will soon control.
Gold and Some Other Blue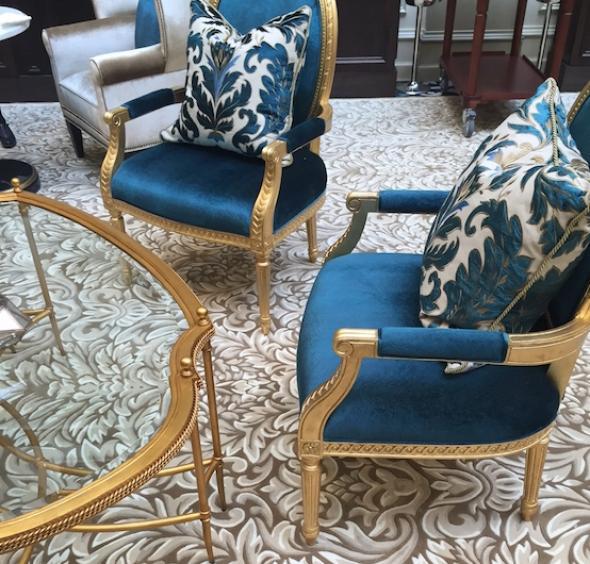 Not digging the navy blue? Then park your butt in this more … whatever blue it is. Aqua blue? Something a little more refreshing.
Gold and Sky Blue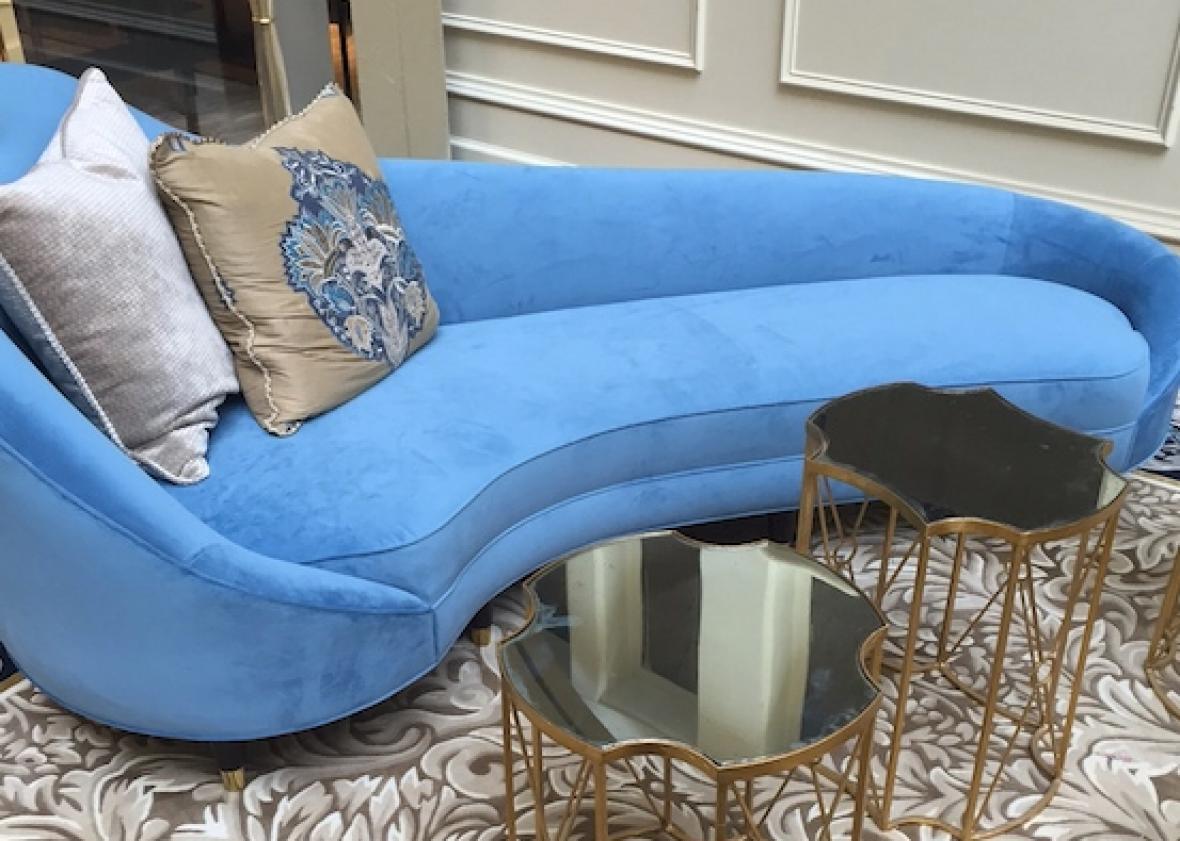 It's been a long night of important business and politics things. Get a drink of gold water and put your feet up on this Smurf penis.
Gold and Black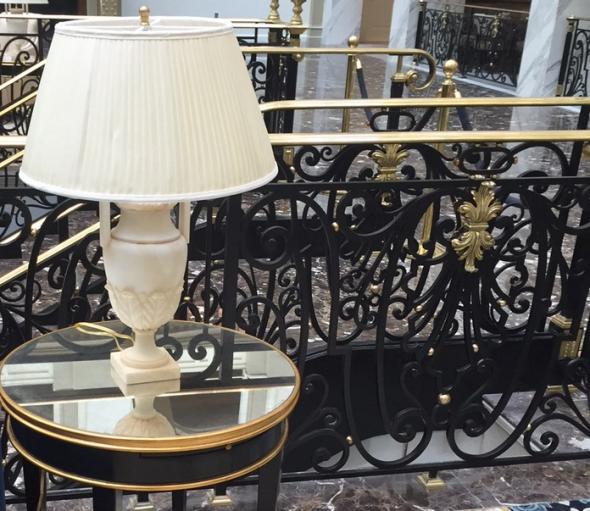 Now we're getting serious.
Gold and Marble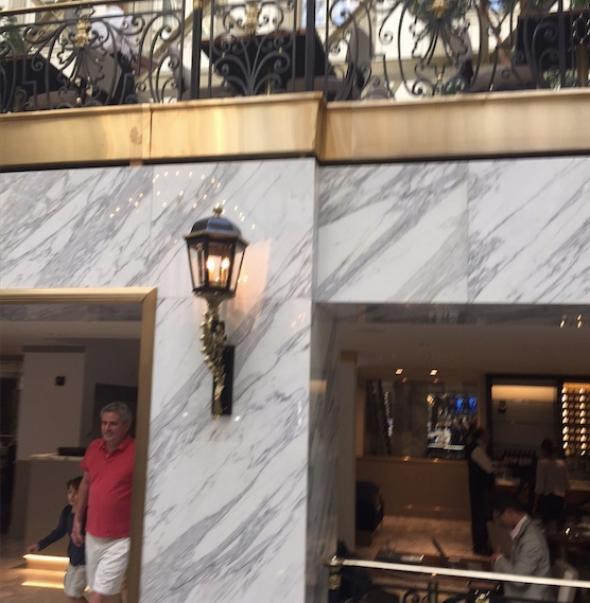 Admire Trump's restraint in going for marble and gold separately, rather than going straight to gold marble. Also, we have our first celebrity sighting in the hotel: That's Daily Beast social media editor Asawin Suebsaeng sitting in the bar! Speaking of the bar …
Gold and Bar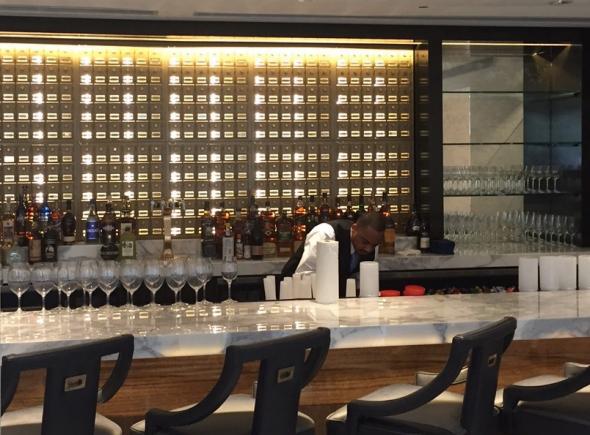 … the back wall of the bar is very gold.
Gold and Art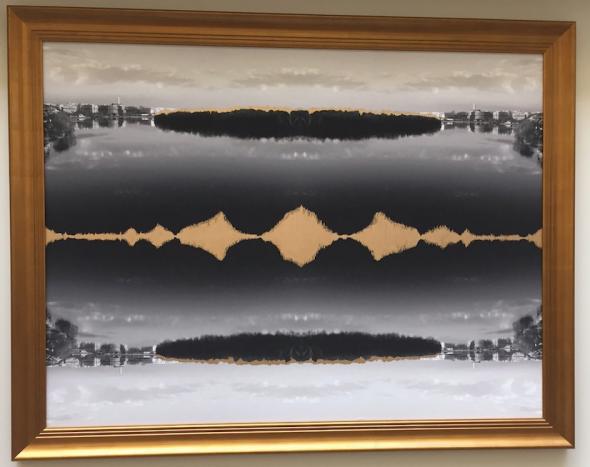 Makes u think
Hot Damn If It Isn't a Gold Radiator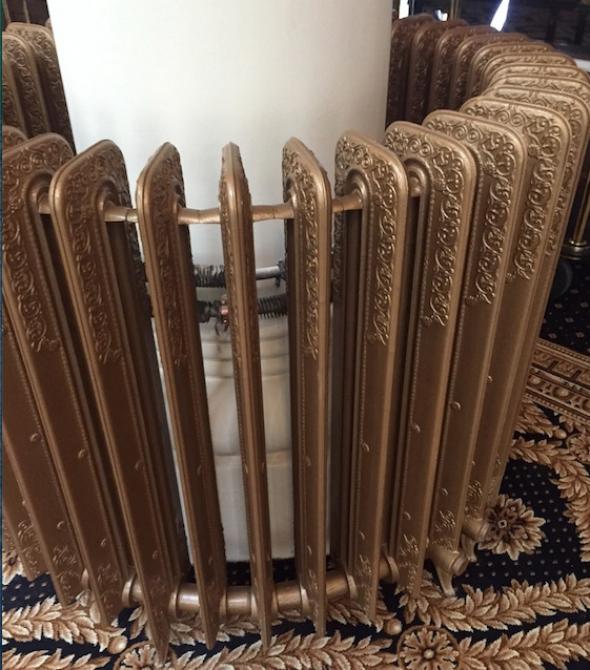 I mean, I guess no other color would really work here.