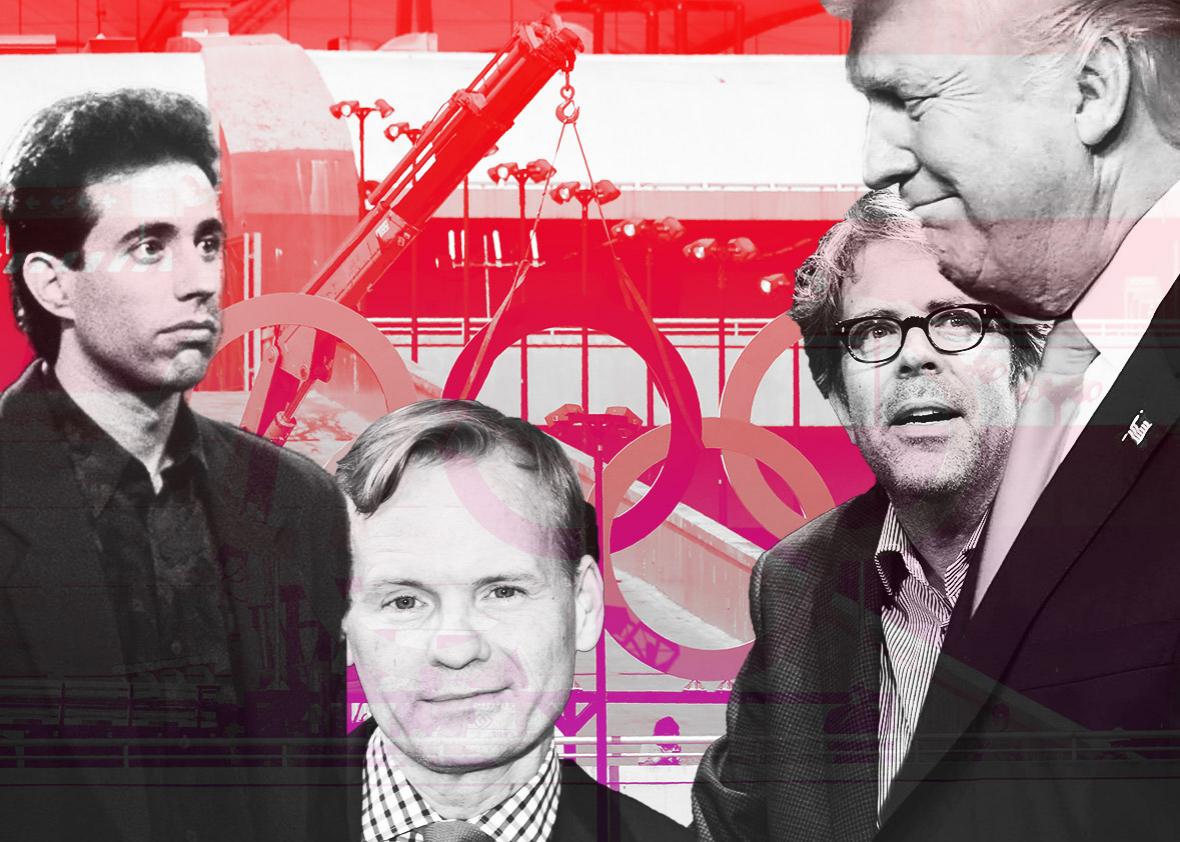 Plustrians! What to read? We have recommendations for you below, as always, but if this weekly digest offers insufficient Slate for your needs, you should know about the Angle. Written by the marvelous Rebecca Onion, it brings Slate's sharpest takes to your inbox every day. Sign up here.
Meanwhile here's your weekend covered:
From Slate
Not From Slate
Very Short Q-and-A
This week's personal question is addressed to Slate executive editor Josh Levin.
Slate Plus: The Olympics begin this weekend! You are in charge of Slate's Olympics coverage. What makes you excited about covering the Olympics?
Josh Levin: The Olympics are, in many ways, indefensible, but they are also extremely fun, and they bring the world together in a way few other events do. And every two years—but really every four years, because the Winter Olympics are lame—the Olympics bring Slate together, with writers across various sections chiming in with their thoughts on the politics of the games and the public health implications and the gymnasts' hair. (That piece is coming.) I love being able to commission and edit pieces from the nonsportswriting likes of Katy Waldman and Will Oremus and Henry Grabar. And I love working with my friend and colleague Justin Peters, who's been blogging the Olympics for Slate since 2012. The Olympics are deeply, deeply strange, and Justin is the guy I want guiding me through those unfamiliar beach volleyball courts and archery … fields? Wait, they're actually called ranges—I just asked Justin. So that's what I love: I love that every four years, we care about the places that people do archery.
Thanks, Josh! Go for the gold!
And thank you for your Slate Plus membership, which makes our journalism possible. See you next week!
Gabriel Roth
Editorial director, Slate Plus
–
P.S. Our other boss, Julia Turner, will be talking with Laura Miller about our Year of Great Books selection, Anthony Trollope's Barchester Towers, on Aug. 30 in New York. It's free for Plus members. Join us!
---