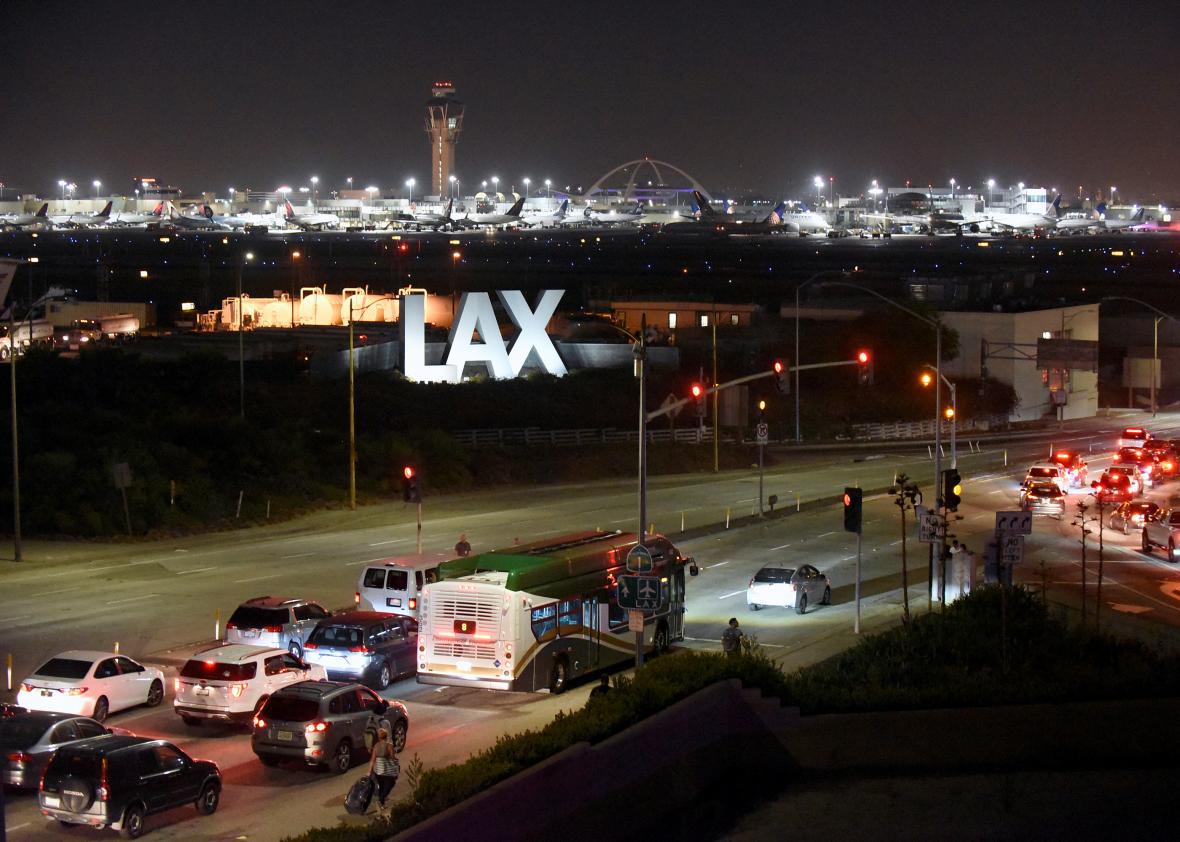 Incoming traffic was shut down and passengers ran outside onto the Los Angeles International Airport's tarmac Sunday night amid what turned out to be an erroneous report of an ongoing shooting. From the Los Angeles Times:
Reports of gunfire in Terminals 6, 7 and 8 were made about 8:45 p.m., prompting airport police to set up a command post and shut down the central terminal area to incoming traffic.
As a further precaution, flight operations were stopped from 9 p.m. to 9:30 p.m. on the airport's two southern runways because passengers, who self-evacuated from the terminals, ran onto the restricted airfield.
CNN reports that several terminals were evacuated while 27 flights were diverted to other airports and 281 flights were delayed.
Video from outside one of the terminals:
Police eventually blamed the panic on "loud noises." Really:
A similar hysteria—apparently triggered by the noise of passengers applauding Usain Bolt's Olympics victory in the 100 meters—developed on Aug. 14 at New York's JFK airport. New York magazine's David Wallace-Wells was one of the passengers caught up in the chaos; his account of the experience is truly disturbing:
The fact that there was no attack at the center of it was both the weirdest and the scariest part—that an institution whose size and location and budget should make it a fortress, in a country that has spent 15 years focused compulsively on securing its airports, in a city with a terrifyingly competent anti-terror police unit, could be transformed into a scene of utter bedlam, stretching out from all eight terminals across the tarmac and onto the adjacent highways, by the whisper of a threat. Within minutes, the whole apparatus of the airport and its crowd-control mechanisms had collapsed into total disarray. When the thousands of us who had been racing away from shooters finally managed to catch our breath, long after midnight, the idea that the airport could ever manage a crowd, let alone a hysterical one, looked ridiculous.
Great! Sounds great. I guess insane panics are just going to be a thing now.
---