Look at this [expletive] bridge!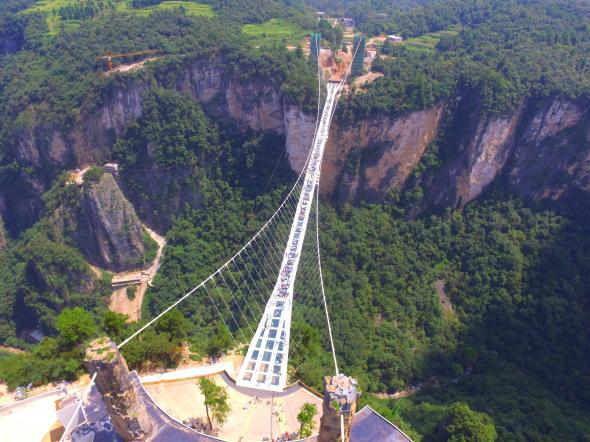 It is 984 feet off the ground and has a glass bottom!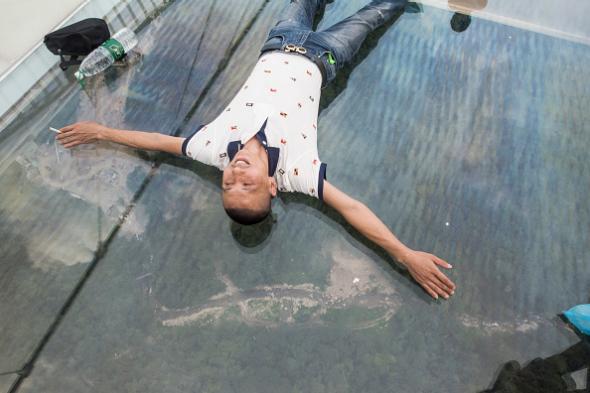 It's also 1,410 feet long, which means that it takes about 5 to 10 minutes to cross, which means 5 to 10 minutes in which you could, at any moment, plummet to a grisly death!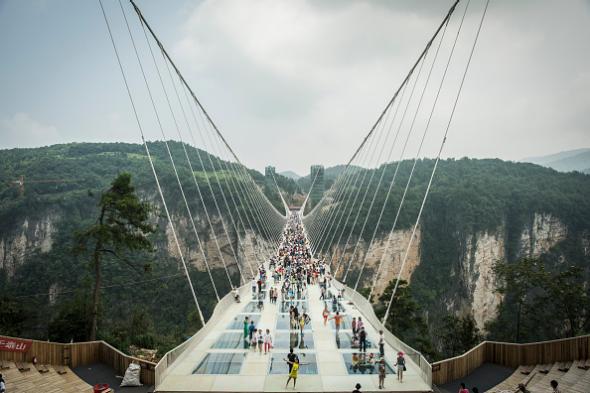 My God, why is this guy hitting the bridge with a sledgehammer? He's going to get us all killed!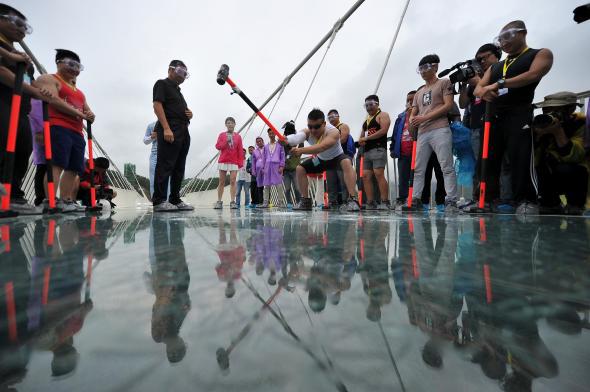 The glass death terror bridge is located in China's Zhangjiajie National Forest. Here's another nearby attraction: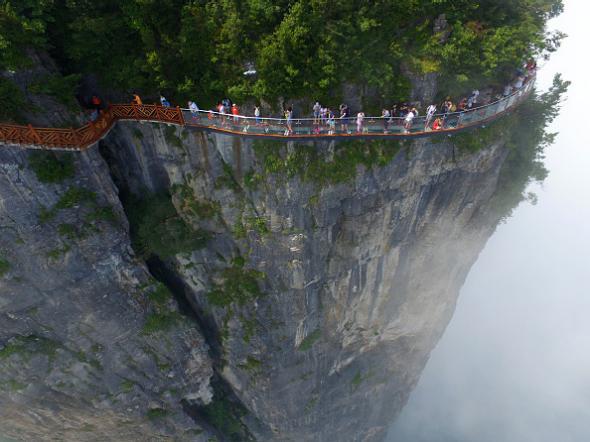 Note to self: DO NOT EVER VISIT CHINA'S ZHANGJIAJIE NATIONAL FOREST, YOU WILL FALL OFF A MOUNTAIN.