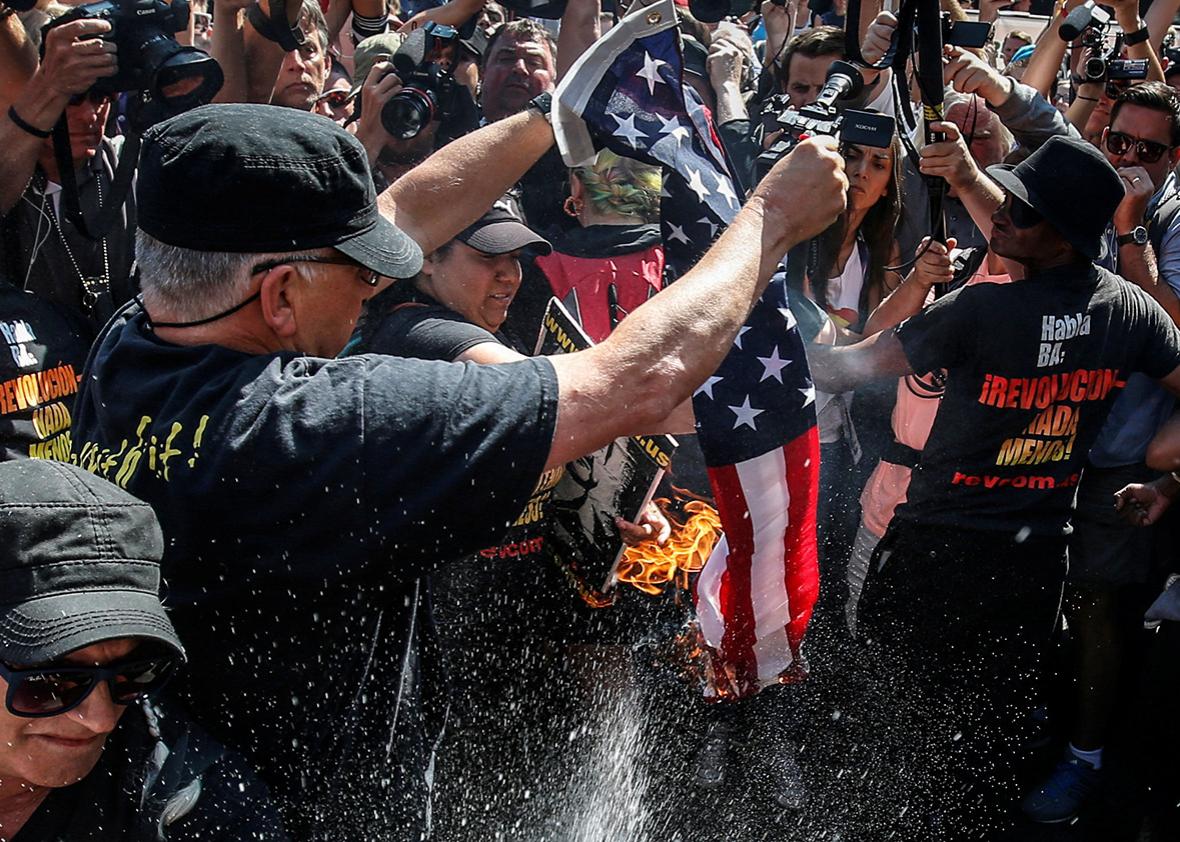 CLEVELAND—The perimeter entrance and exits at the Republican National Convention were briefly shut down today, while police in riot gear moved on protesters just outside the gate. Several were arrested. As media shouted to ask why they had been arrested, protesters chanted "2-4-6-8, America was never great!" in T-shirts that read "revolution—nothing less," an apparent slogan of the Revolutionary Communist Party. They had reportedly burned an American flag.
The main entrance to the RNC compound on Prospect Avenue in Cleveland has been dense with delegates, vendors, and onlookers all week, and the protest at the site left police struggling to funnel crowds down the sidewalk and away from Quicken Loans Arena. One Secret Service guy told Slate that the perimeter gates are closed any time protesters or motorcades approach. "It was open about as much as it was closed yesterday," he said.
As several arrested protesters waited to be loaded into police vans, dozens gathered on the edge of the sidewalk to take video on cell phones, just beyond a human barrier of police officers. But it wasn't just media filming the police: At least one police officer seemed to be filming the arrests and the people gathered on the street to watch.
The officer filmed other police as they flanked protesters. He also filmed media and onlookers, moving behind a van and then returning to capture the scene. The cop ignored shouted questions from the sidewalk.
As with many demonstrations in Cleveland this week, Secret Service and other authorities far outnumbered protesters at the scene, and the blocks around the convention center calmed quickly after the incident.
---