CLEVELAND—Below are 10 photographs from Monday's America First Unity Rally here at Settlers Landing. That was the event with Roger Stone and Alex Jones and a lot of free-floating paranoia that has now been welcomed with open arms into the Republican Party of Donald Trump.
A Gadsden flag flies during the rally.
A right-wing religious activist inveighs against "Sharia law."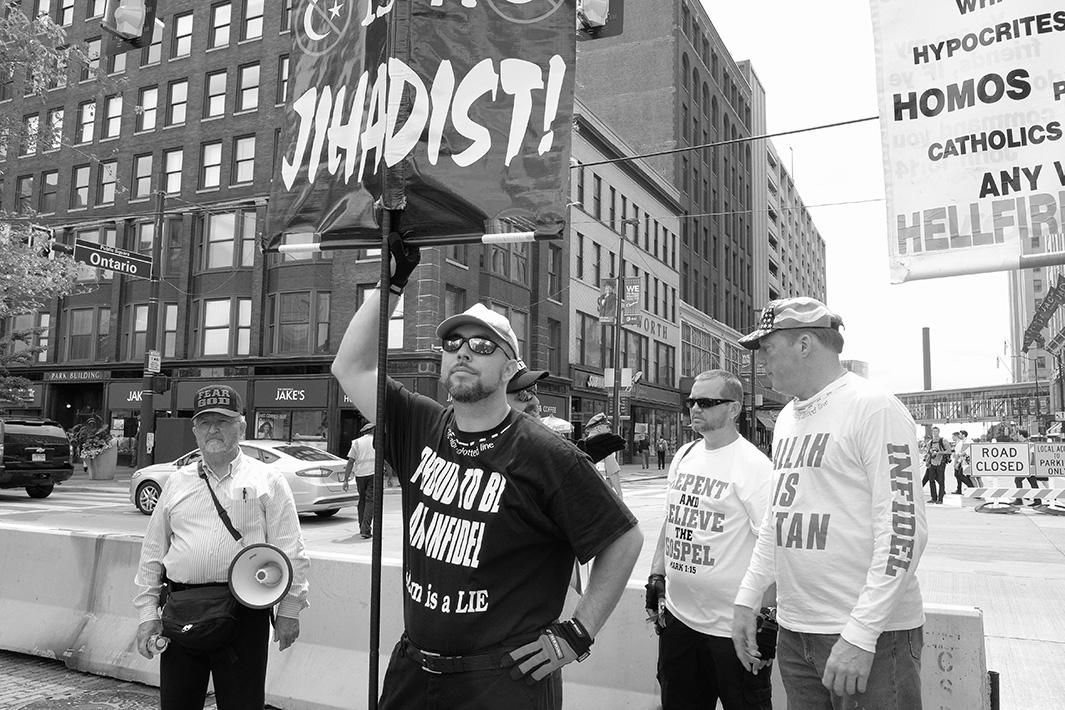 An activist is interviewed.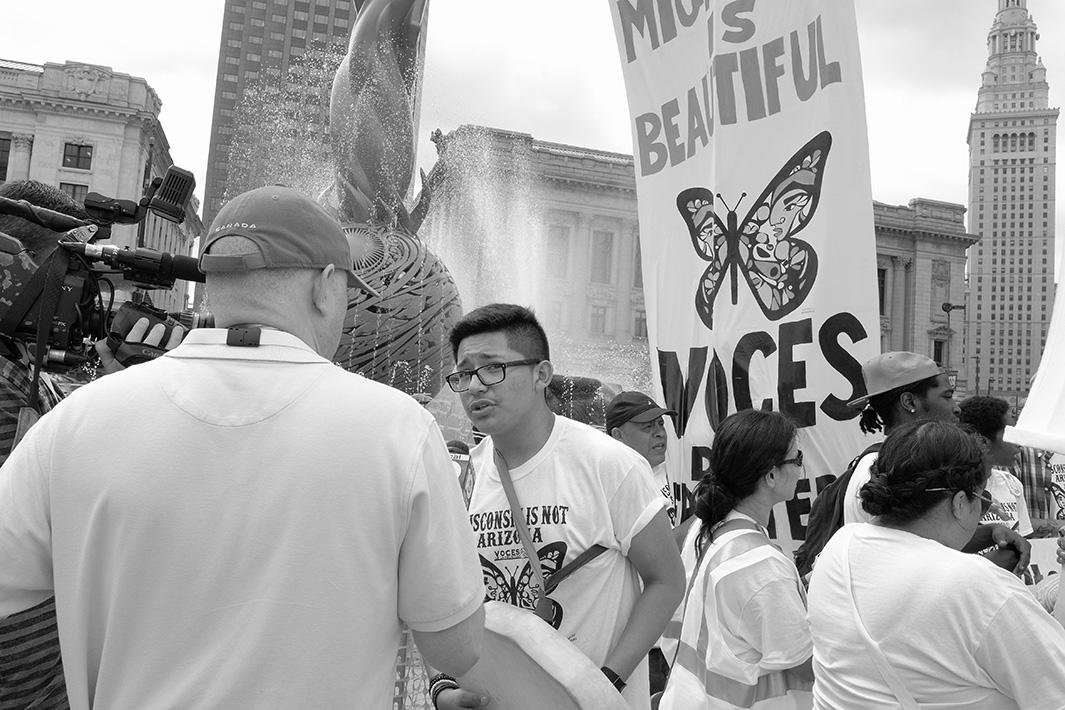 Dutch politician Geert Wilders speaks to media.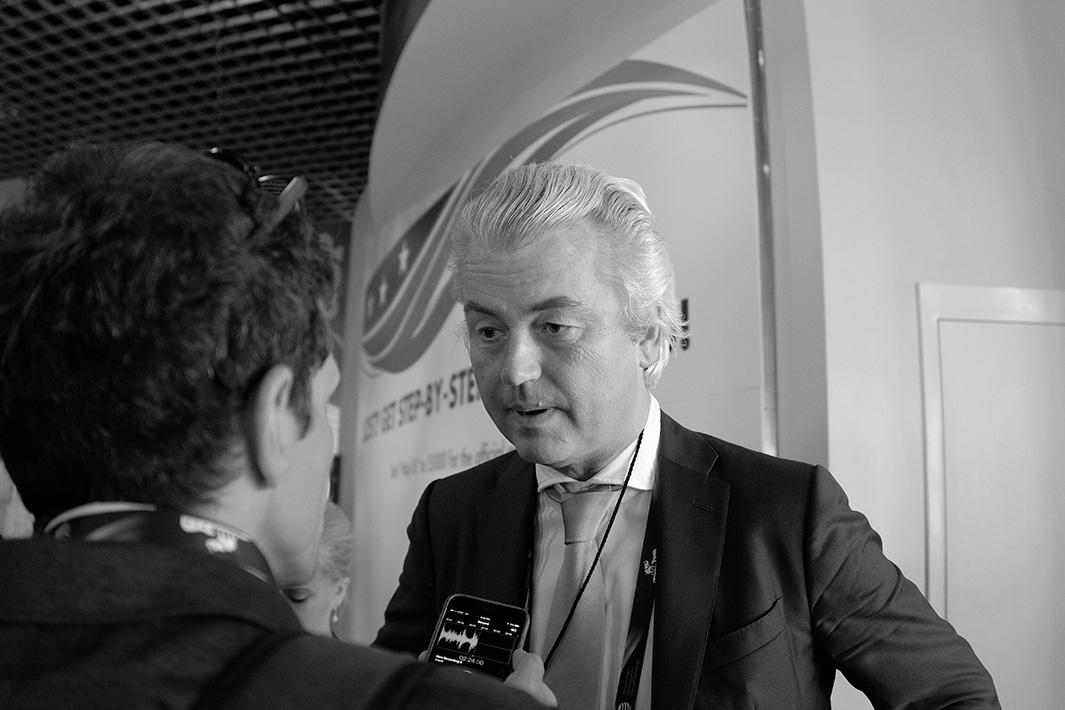 Immigrants rights activists protest Donald Trump.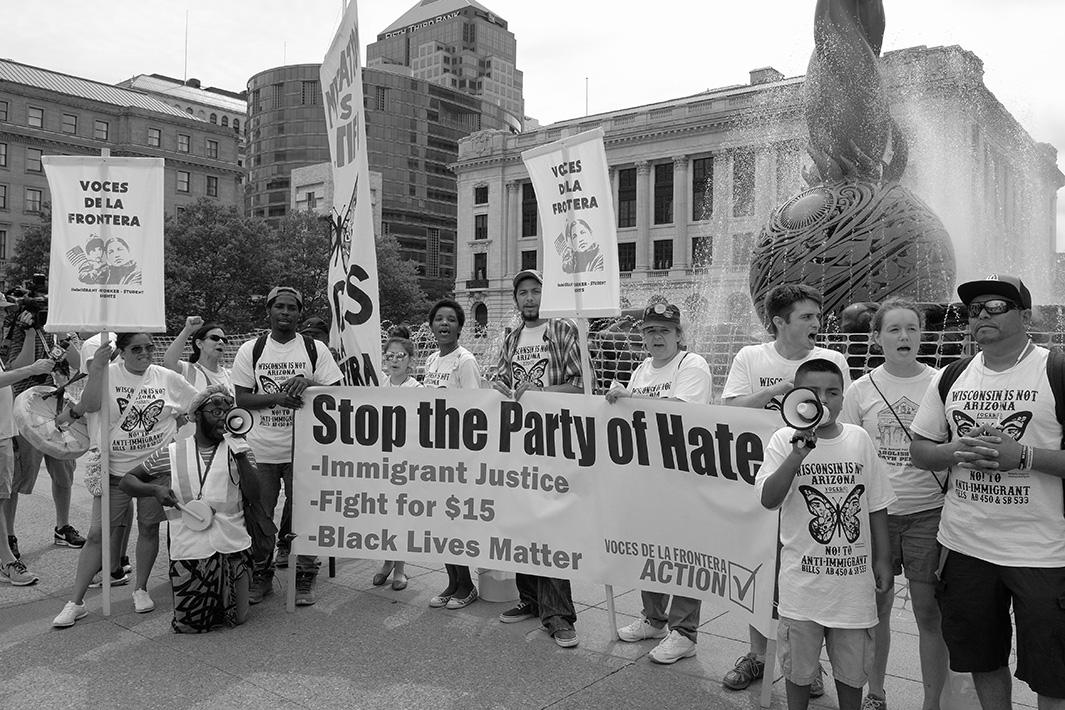 An attendee, with an interesting anti-Hillary Clinton t-shirt.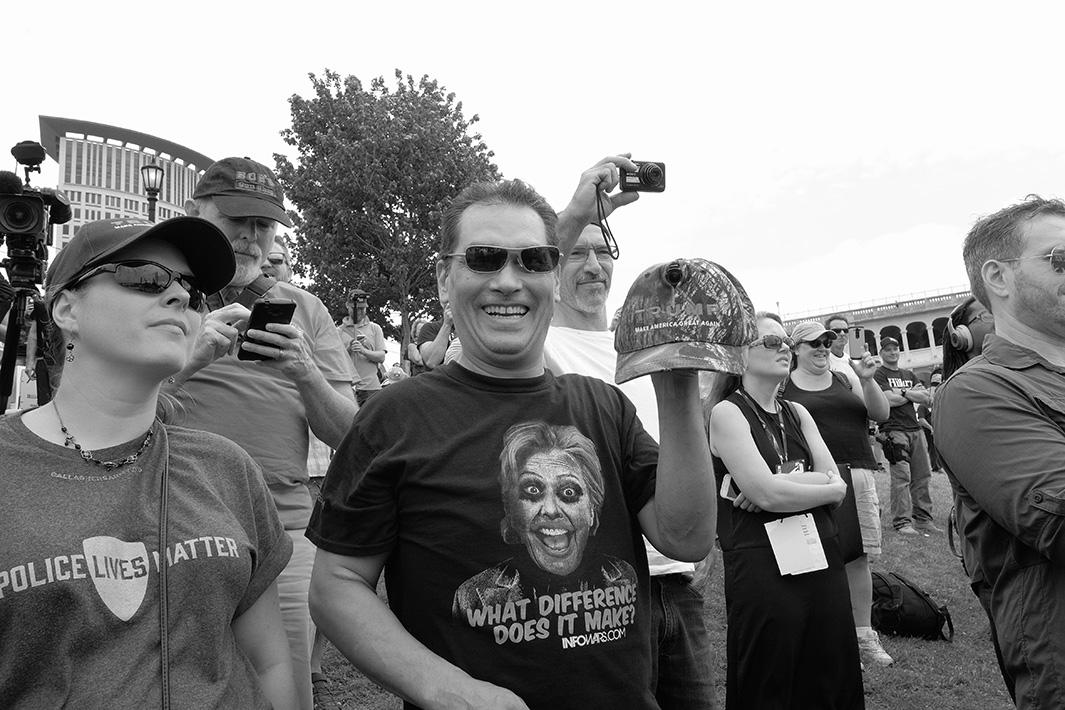 Alex Jones speaks to attendees at his "America First" rally.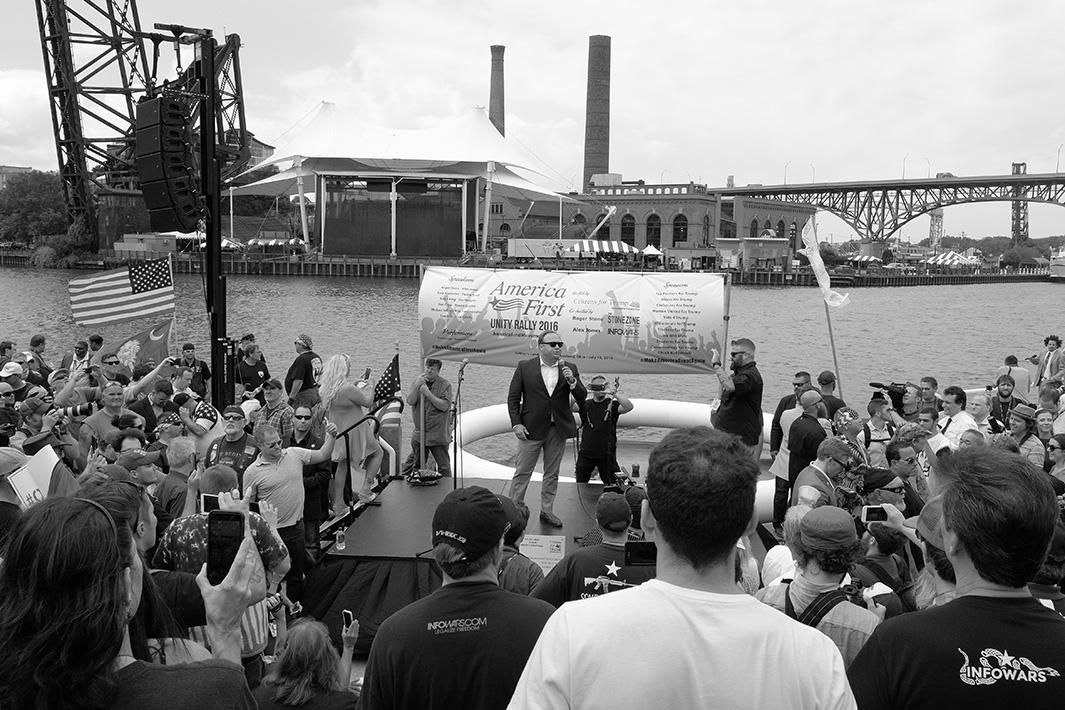 An anti-Clinton t-shirt.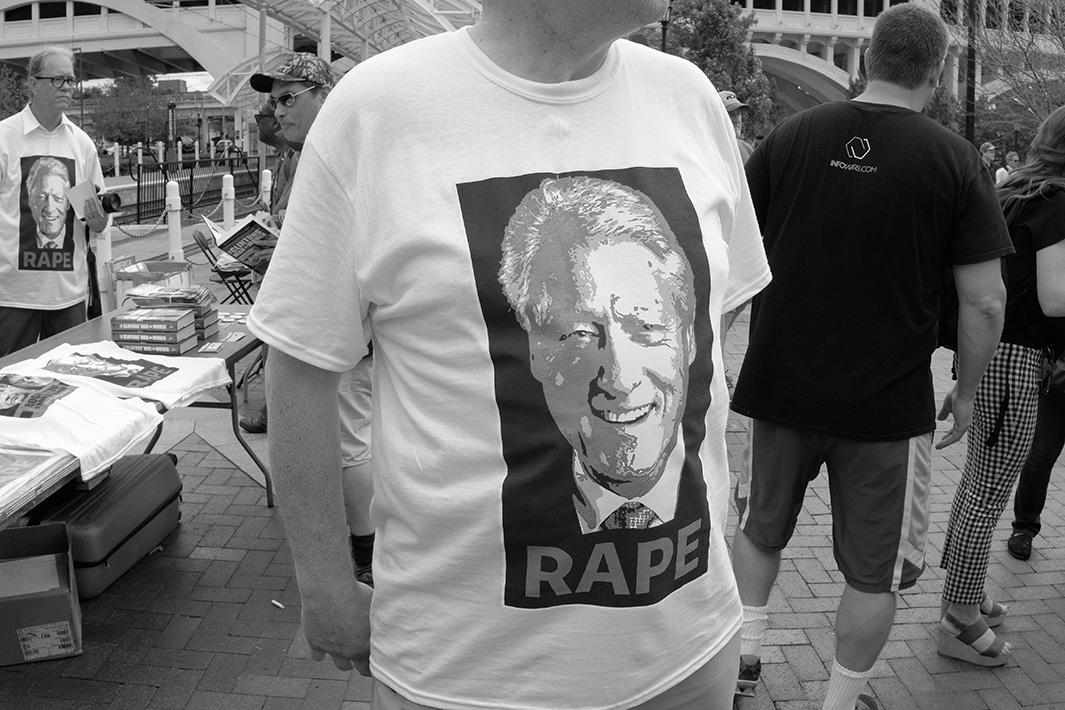 Another attendee at the "America First" rally.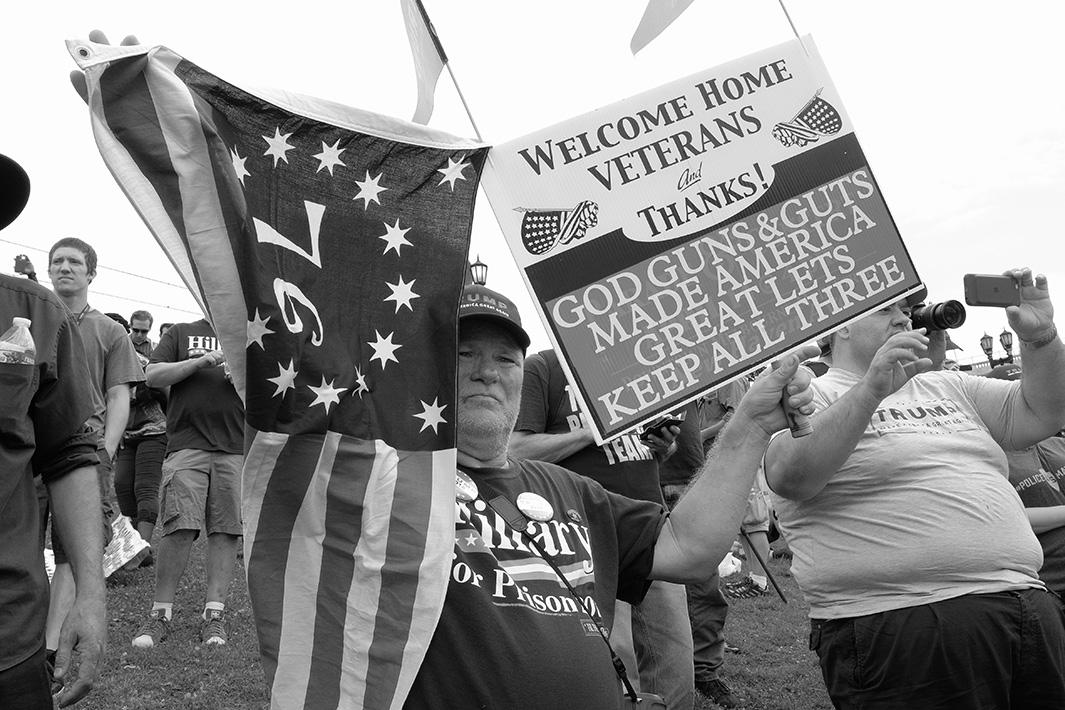 Comedian Eric Andre speaks to a rally goer.