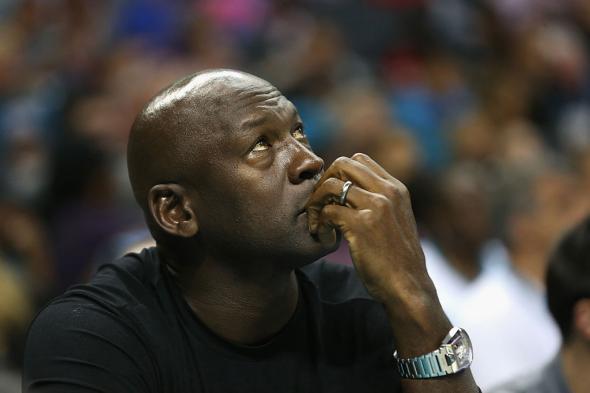 Michael Jordan—who is famously/infamously averse to involving himself in politics—has issued a statement on ESPN's the Undefeated site condemning both police violence against black Americans and targeted assassinations of police officers. The statement also announces $2 million in donations to organizations seeking to improve the relationships between American police officers and residents of the communities they work in.
Here's how the statement begins:
As a proud American, a father who lost his own dad in a senseless act of violence, and a black man, I have been deeply troubled by the deaths of African-Americans at the hands of law enforcement and angered by the cowardly and hateful targeting and killing of police officers. I grieve with the families who have lost loved ones, as I know their pain all too well.
Jordan writes that his donation will be split between the International Association of Chiefs of Police's Institute for Community-Police Relations and the NAACP Legal Defense Fund's "ongoing work in support of reforms that will build trust and respect between communities and law enforcement."
The statement is notably Obama-esque in its empathetic evenhandedness:
I have seen up close the dedication of the law enforcement officers who protect me and my family. I have the greatest respect for their sacrifice and service. I also recognize that for many people of color their experiences with law enforcement have been different than mine.
Before Monday, Jordan's most high-profile political activity involved contributing to (and participating in a fundraiser for) the current president. (He also gave to a few other Democratic groups in 2012 and to basketball star-turned-Democratic Sen. Bill Bradley in 1999.)
---