Well, Carly Fiorina fell off a stage in Lafayette, Indiana, on Sunday after introducing the Cruz family. (She got back up on stage immediately and did not appear to be injured.)
The metaphor part is that the newly announced Cruz/Fiorina ticket appears to be falling in Indiana polls; a survey released Sunday found that Cruz trails Trump by 14 points in the crucial state. 
Here it is in GIF form: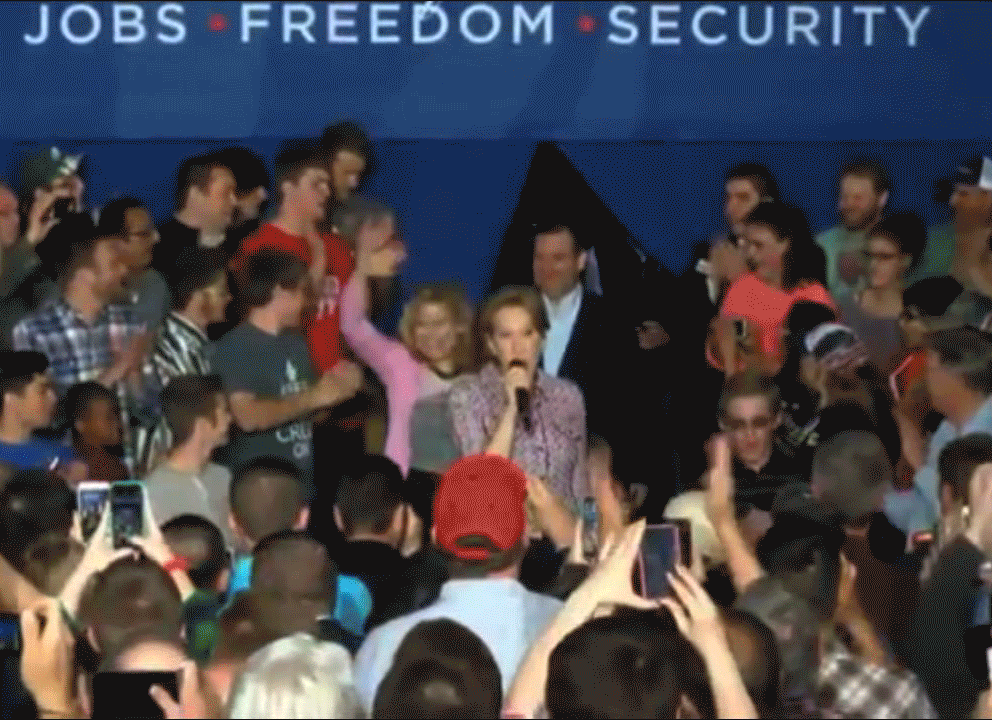 Indiana holds its primary on Tuesday.
Update, 2:45 p.m.: Here's a clip that's going around of Fiorina and Cruz grasping hands at the announcement last week that they'd be running together. It's just not a good time to be Carly Fiorina.