Pope Francis sent a message to Europe about the need to welcome refugees when he boarded three Syrian Muslim families aboard his charter plane back to Rome on Saturday following an emotional visit to the Greek island of Lesbos. "The pope has desired to make a gesture of welcome regarding refugees, accompanying on his plane to Rome three families of refugees from Syria, 12 people in all, including six children," a Vatican spokesman said.
The Holy See said that it would take on the responsibility of "maintaining" the three families after the pontiff met hundreds of migrants and refugees, many of whom burst into tears at the sight of the pope. The refugees were all being held in a massive fenced complex that was set up in the island that has been at the heart of a migrant route used by people fleeing the Syrian conflict. The three families that the pope took to the Vatican allegedly arrived in Lesbos before the deal between the EU and Turkey that halted the flow of migrants came into effect on March 20.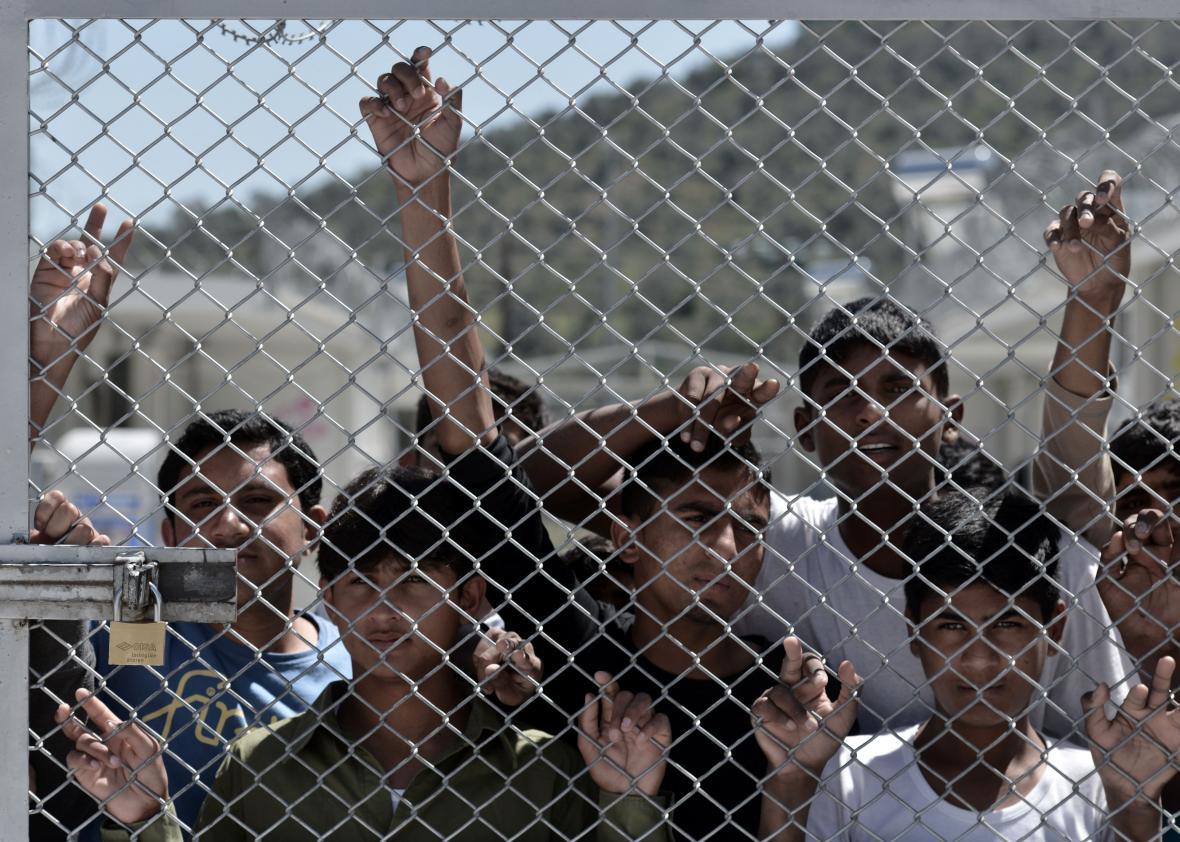 "We have come to call the attention of the world to this grave humanitarian crisis and to plead for its resolution," the pope said during his visit to the Moria detention facility. "We hope that the world will heed these scenes of tragic and indeed desperate need, and respond in a way worthy of our common humanity."
"By crossing the barbed-wire threshold that walls the residents of Moria off from the world, the pope presented European leaders with an unmistakable moral challenge," points out the Washington Post.
This is hardly the first time the pope has taken time to focus on the plight of migrants. The New York Times notes:
Francis' first papal trip in 2013 was to the Italian island of Lampedusa, to call attention to the refugees who were arriving there from Libya — or drowning before they reached shore. During his February visit to Mexico, Francis prayed beneath a large cross erected in Ciudad Juárez, just footsteps from the Mexican border with the United States, and then celebrated Mass nearby, where he spoke about immigrants.