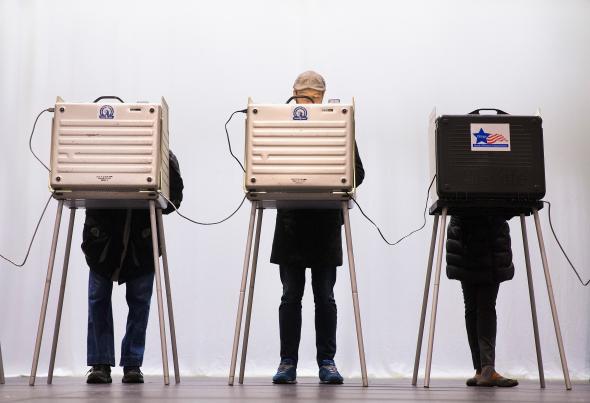 A federal judge on Monday upheld a 2013 North Carolina voter ID law that increased the requirements a voter must meet to cast a ballot, a move that critics say is an effort to discourage black and Hispanic voters from political participation. The suit was brought by the U.S. Department of Justice, the North Carolina chapter of the NAACP, as well as a group of North Carolina voters, and claimed the new measure, one of the strictest in the country, violated the Voting Rights Act and the Constitution. U.S. District Judge Thomas Schroeder, however, disagreed and in his 485-page opinion wrote "North Carolina has provided legitimate state interests for its voter ID requirement and electoral system."
The new state law disallowed same-day registration, restricts the amount of time allowed for early voting, and no longer allows ballots cast at the wrong precinct to be counted. It also imposes a stricter ID requirement where voters must have one of six forms of identification, such as a driver's license, passport, or military ID. Judge Schroeder continued (via the Associated Press):
The plaintiffs "failed to show that such disparities will have materially adverse effects on the ability of minority voters to cast a ballot and effectively exercise the electoral franchise" as a result of the 2013 state law, Schroeder wrote. That argument was made more difficult after black voter turnout increased in 2014, he wrote.
"Before a 2013 Supreme Court decision, North Carolina would not have been able to enact the voting law without the approval of the Justice Department or a federal court," according to the Washington Post. "Under the Voting Rights Act of 1965, North Carolina was one of nine mostly Southern states, along with individual jurisdictions in six other states, that because of their history of discrimination were required to receive federal approval, or 'pre-clearance,' before making changes in voting laws."
---