Syrian forces, backed by lots of Russian air strikes and Lebanese militias, managed to drive the Islamic State out of Palmyra on Sunday in what was seen as a big victory for President Bashar al-Assad. Retaking the ancient city that is known for its 2,000-year-old ruins ended a three-week push by the government to retake the UNESCO world heritage site that had been in the hands of ISIS since May.
Losing control of Palmyra represents one of the biggest setbacks for the Islamic State since it declared a caliphate in 2014. And it is the latest sign "that the group has been badly weakened in its strongholds in Iraq and Syria by both pro-Assad fighters and U.S.-backed Kurdish and Arab forces," reports the Washington Post.
The Syrian Observatory for Human Rights said clashes were still continuing but confirmed the Syrian army had made important gains in the city known as the "Bride of the Desert." Assad qualified the victory as "an important achievement and new evidence of the effectiveness of the strategy followed by the Syrian army and its allies in the war against terrorism." Retaking the key city means Assad now has more support for his claims that his government's forces are critical in the fight against the Islamic State jihadists. "Our army, in cooperation with its friends, is the only effective force able to fight and eliminate terrorism," the Syrian military said in a statement.
The fight also demonstrates how important Russia's air strikes have been for Syria's fights, notes the New York Times. The battle to retake Palmyra was accompanied by "some of the heaviest Russian airstrikes since Moscow launched its military intervention," reports the Guardian.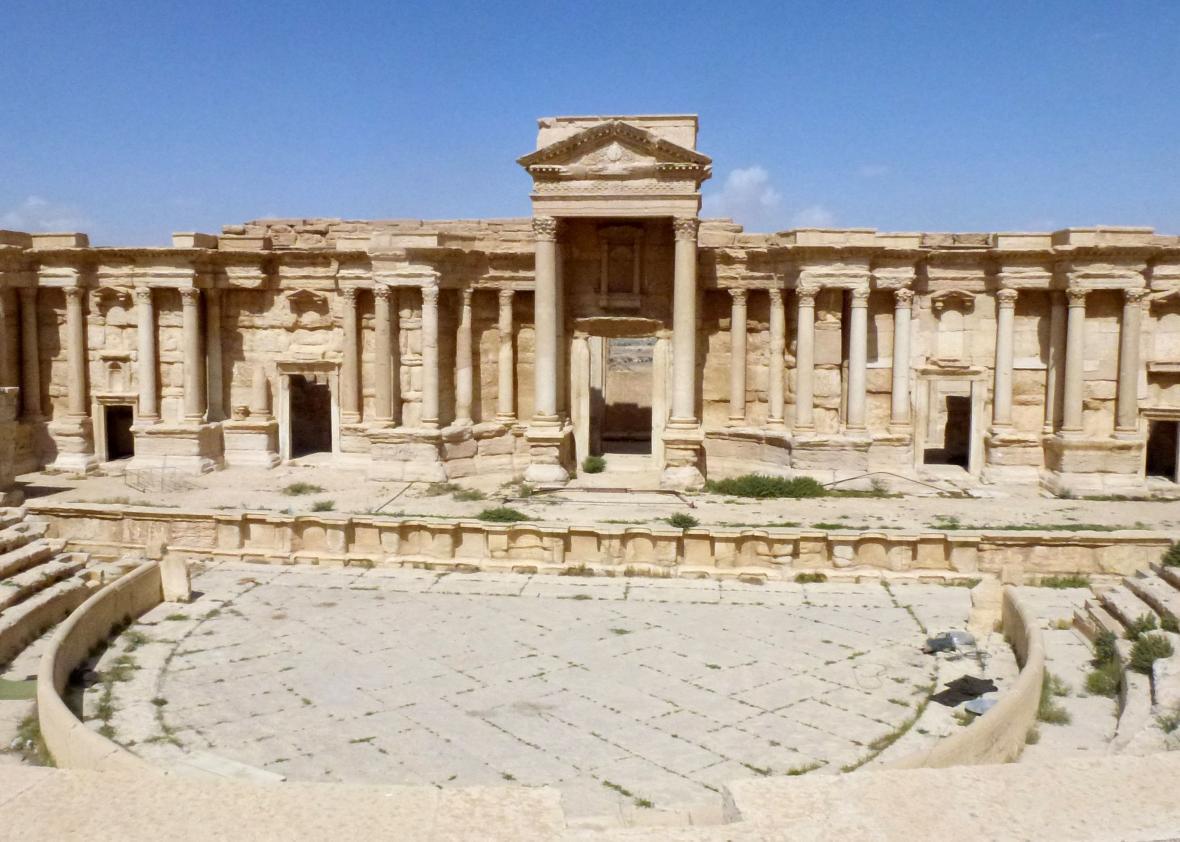 Although the extent of the damage to Palmyra's spectacular ruins was far from clear, initial reports suggest officials are pleasantly surprised by what they're finding. "We were expecting the worst. But the landscape, in general, is in good shape," Syria's director general of antiquities Maamoun Abdulkarimsaid told AFP. "We could have completely lost Palmyra."  
That optimism, however, was not shared by everyone. The Islamic State fighters "did damage to ruins that can never be compensated," Khaled al-Homsi, an antigovernment activist who is a Palmyra native, told the New York Times.