A bomb killed at least 65 people in Pakistan's southwestern city of Lahore on Sunday night in an attack that injured around 200 people. The explosion, which was thought to be the work of a suicide bomber, took place on Sunday evening, at a time when many families were in the park where the attack took place.
Women and children were the main victims of the blast that erupted in the parking area of Gulshan-e-Iqbal Park, which is very close to the children's swings. There was immediate speculation that the bomber was targeting Christian families who were out celebrating Easter, reports the BBC's Shaimaa Khalil.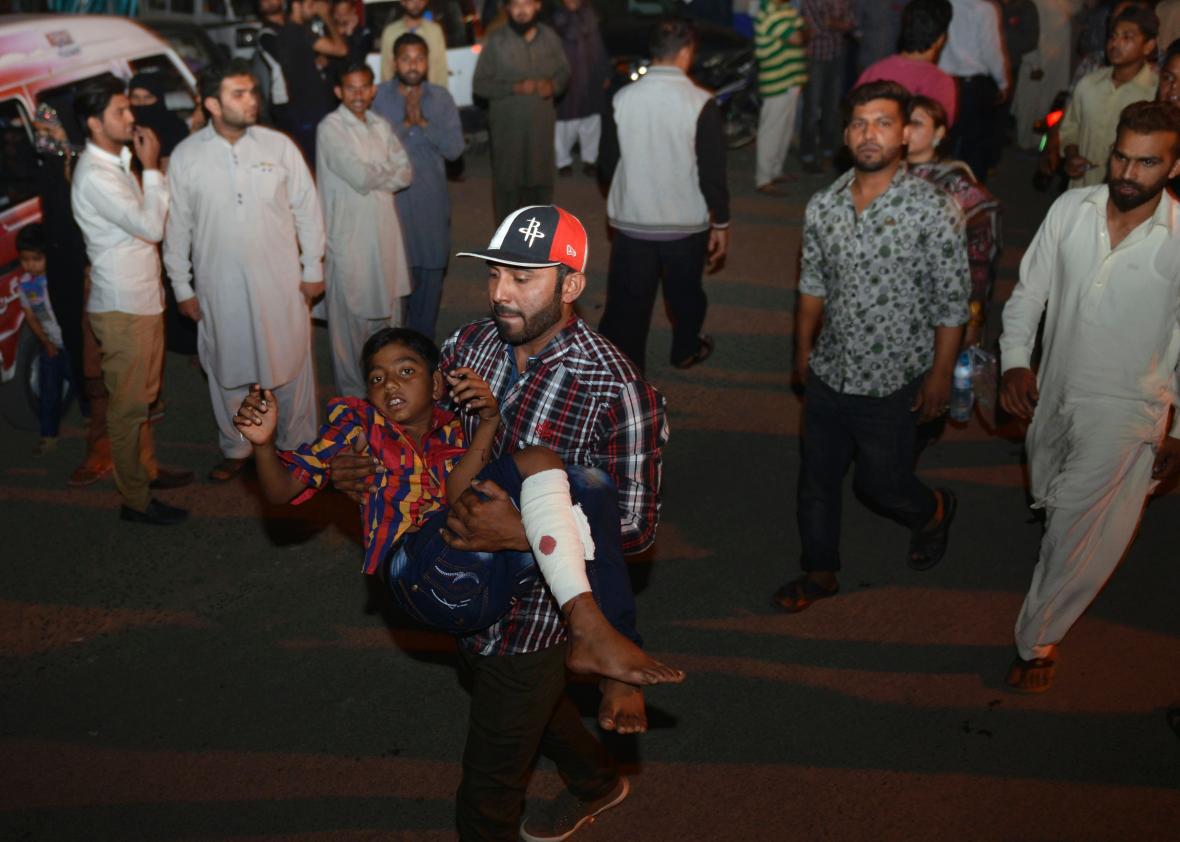 Most of the injured are in critical condition, so the death toll is likely to rise, a hospital official tells AFP.
The Taliban splinter group Jamaat-ul-Ahrar claimed responsibility for the attack, according to local daily Dawn.
It is seen as particularly significant that the blast took place in Punjab, which is Pakistan's largest and wealthiest province and the stronghold of Prime Minister Nawaz Sharif. The provincial government ordered all public parks closed after the attack, and Punjab Chief Minister Shehbaz Sharif announced three days of mourning.
The blast coincided with protests across the country to condemn the Feb. 29 execution of the man who killed Salmaan Taseer, a governor who had campaigned to change the country's blasphemy laws, in 2011. The New York Times explains:
Sunday was the 40th day since Mr. Qadri's execution, a mourning observance called Chaliswan in Pakistan, and drew his supporters into the streets of a number of cities, including Rawalpindi, one of the country's largest urban areas. Mr. Taseer had tried to soften Pakistan's blasphemy laws, which he said had been used to persecute religious minorites. But to many in Pakistan, the idea of altering the country's blasphemy laws is itself criminal, and to his supporters Mr. Qadri has become a revered figure.