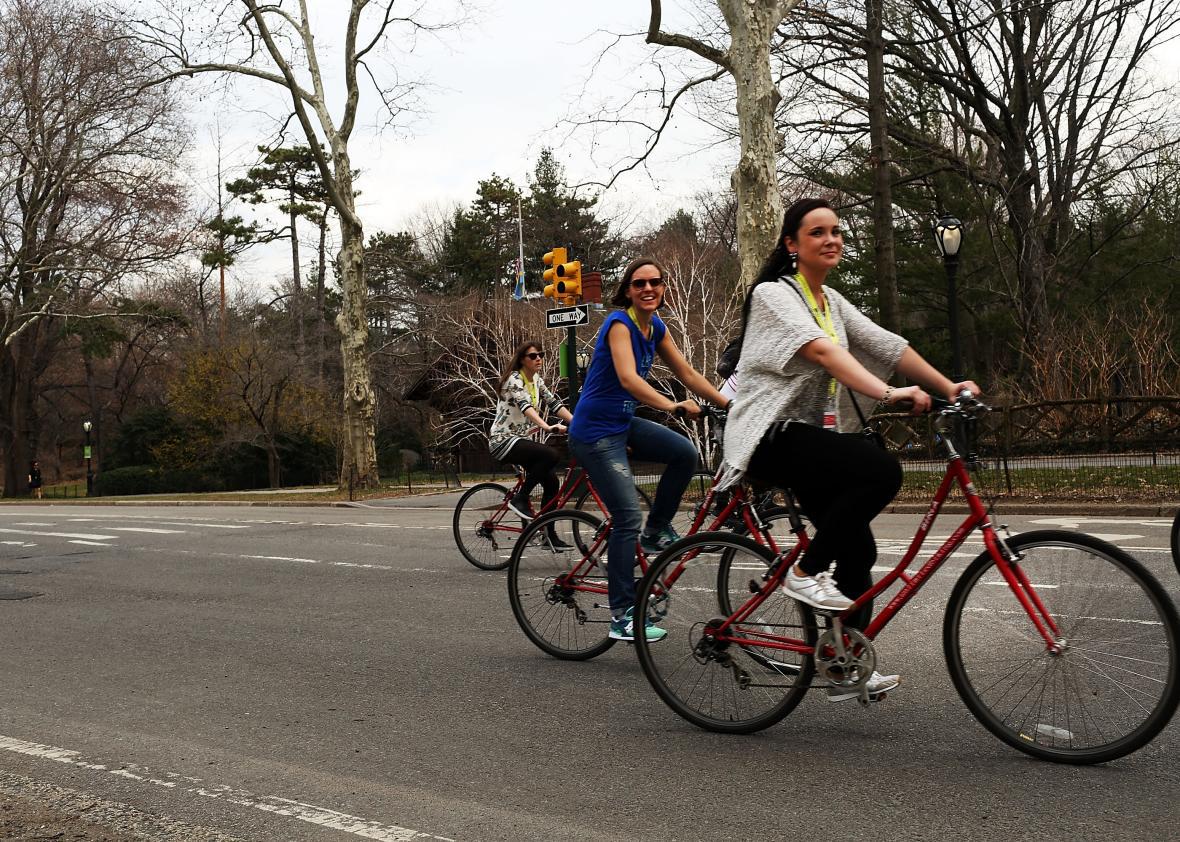 They said it couldn't happen. They said it was already spring. They were wrong.
America is nearing the finish line of its warmest winter in history, but it's not over yet. Over the past day or two, a new storm threat has emerged, and weather models are quickly latching on to the potential for significant snowfall from the Washington, D.C. area to New England.
El Niño winters are known for this, unfortunately: They woo you with balmy February days, and then—wham!—another foot of snow on your doorstep. That's been particularly true in places like New York City, which simultaneously had one of its warmest and one of its snowiest winters on record thanks to a mega blizzard in late January. Much of New England has mostly missed out on the snow, though—so far.
Here's the most likely scenario at the moment: Strong Canadian high pressure will enter the Northeast by Saturday, with temperatures 15 degrees or so below normal for late March; a true taste of winter, for sure, especially after recent warmth. By Sunday morning, a coastal low pressure system will develop off the Carolinas, and rapidly strengthen as it moves northward. By Monday morning, the latest weather models agree a full-formed nor'easter—bearing winds of up to 35 mph with heavy snow—will be camped out just off the Massachusetts coast.
In particular, the European model, which historically has the highest accuracy, is all-in, showing the potential for blizzard-like conditions from near New York City to Boston. If that top-end scenario happens, that'll be some seriously lousy Smarch weather.
One of the leading historical analogs to this weekend's storm is a storm that brought northern New England nearly two feet of snow on March 23, 1998, also during a strong El Niño year. That storm spared the big coastal cities; though it's likely this year's storm will be strongest in central New England, averaging out the top fifteen closest matches to the upcoming pattern shows the cities may well get hit pretty hard too.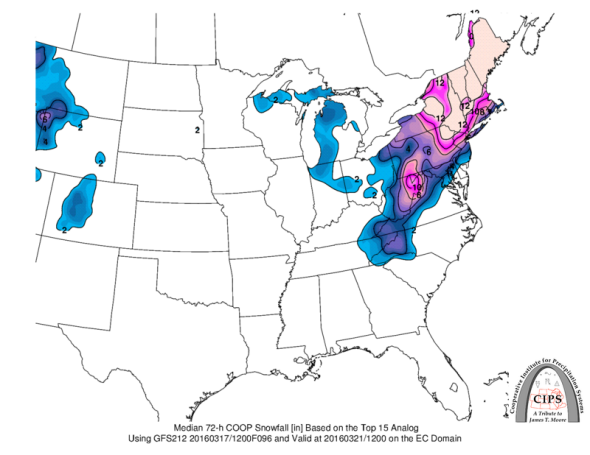 That matches closely with what the National Weather Service is saying about the coming storm. In its afternoon update on Thursday, the NWS office in New York City said to expect six to 12 inches—the upper end of that range would make this storm the latest foot-plus snowstorm in NYC history. Snow is currently in the official forecast for Boston, New York City, Philadelphia, and Washington, D.C. As NWS meteorologist Tony Fracasso said on his personal Twitter account, "Game on."
Don't let it catch you off guard.
---