Former first lady Nancy Reagan died on Sunday. She was 94 years old and died of congestive heart failure, her spokeswoman Joanne Drake said in statement.
"Mrs. Reagan will be buried at the Ronald Reagan Presidential Library in Simi Valley, California, next to her husband, Ronald Wilson Reagan, who died on June 5, 2004," Drake wrote. "Prior to the funeral service, there will be an opportunity for members of the public to pay their respects at the Library."
Nancy Reagan was perhaps best known for her anti-drugs campaign of the 1980s that popularized the phrase "Just Say No."
Born on July 6, 1921 in New York City, Nancy Davis moved to Hollywood and appeared in 11 movies. She met Ronald Reagan in 1951, when he was president of the Screen Actors Guild. They married a year later. Her last movie appearance, Hellcats of the Navy, was in 1957 alongside Ronald Reagan.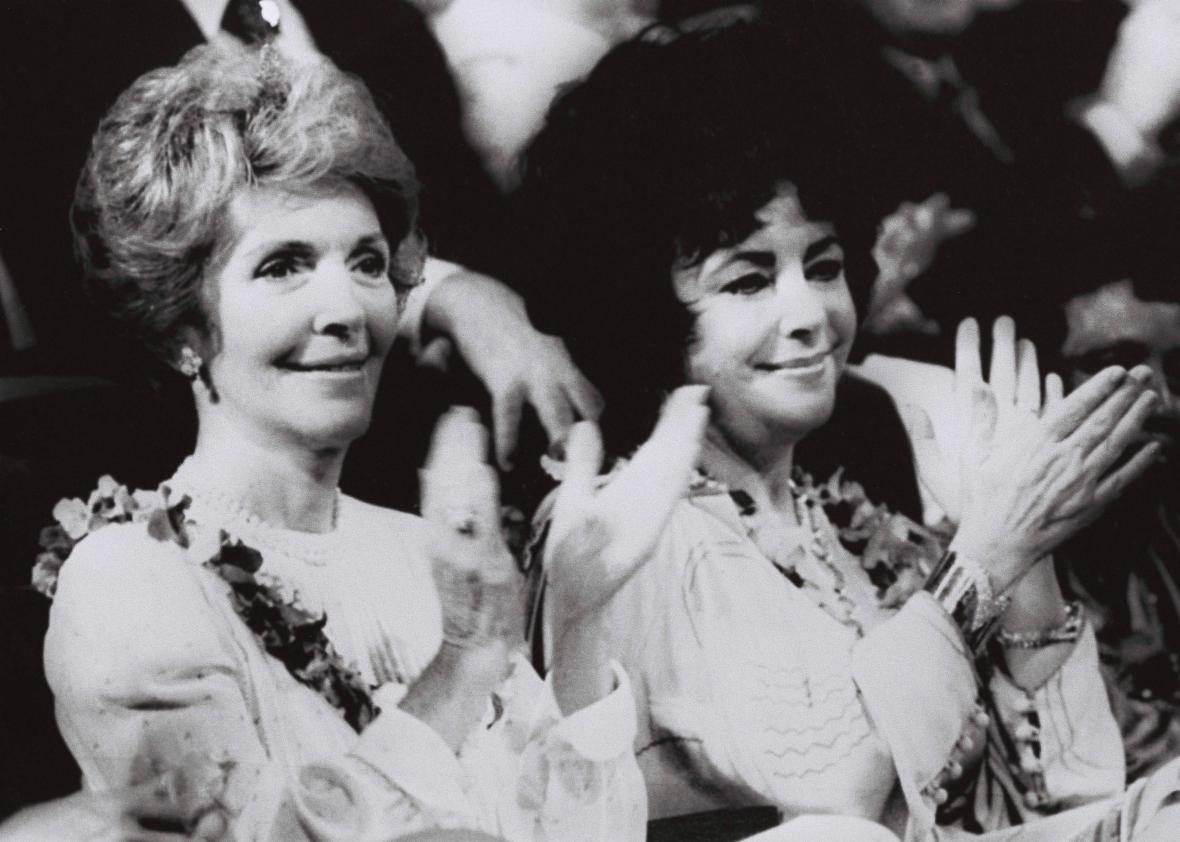 As first lady from 1981 to 1989, she played a pivotal role in Ronald Reagan's administration. Her penchant for lavish spending and astrology may have made the headlines, but behind the scenes she had "appointed herself the primary guardian of her husband's interests and legacy, a bad cop to his good cop, which often put her at odds with his senior staff," as the Washington Post puts it.
"She defined her role as being a shield for the emotional and physical well-being of the president,'' said Carl Sferrazza Anthony, National First Ladies Library historian. "I believe she would see her legacy as having helped forge her husband's legacy."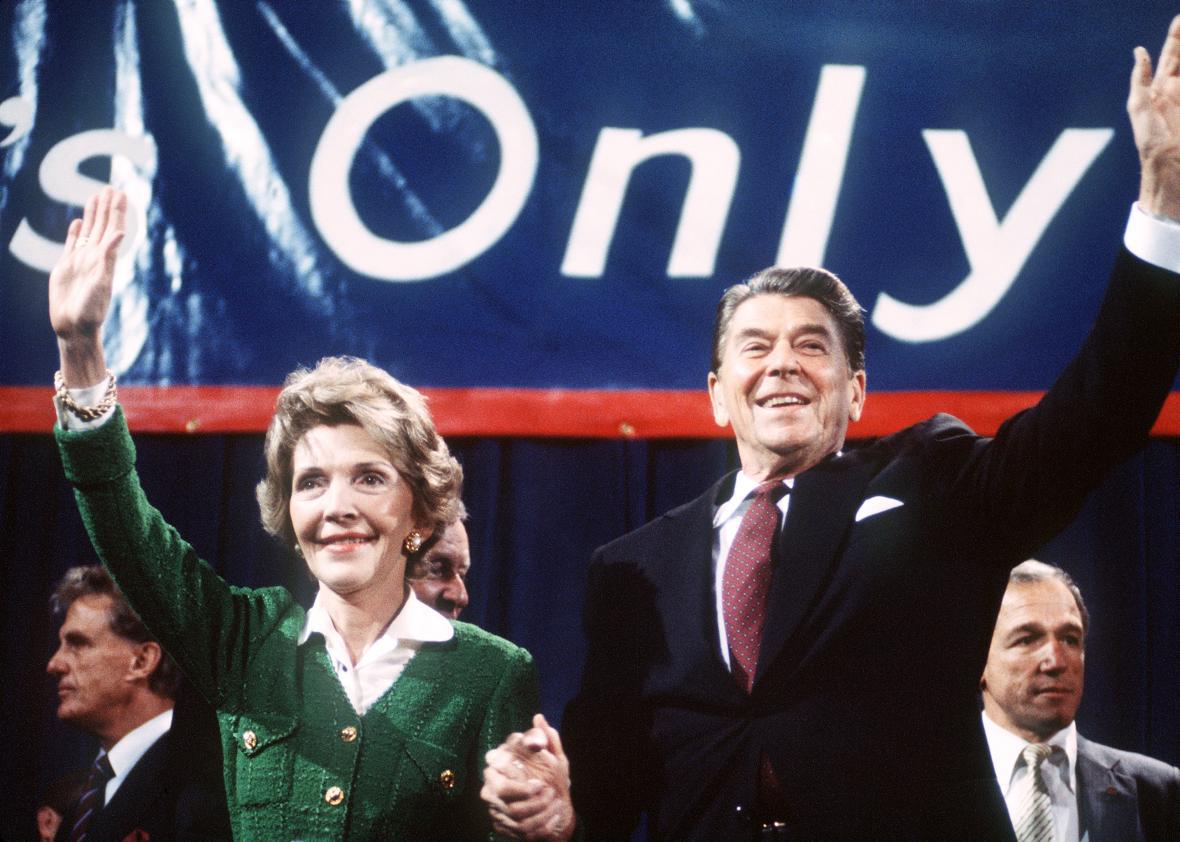 Michael K. Deaver, a longtime aide and close friend of the Reagans who died in 2007, went even further about describing the former first lady's influence on her husband's career: "Without Nancy, there would have been no Governor Reagan, no President Reagan."
Less than six years after leaving the White House, Nancy Reagan went on to take care of her husband in an entirely different way, as he succumbed to Alzheimer's. She stayed out of the public eye as she took care of her husband in what she called a "long goodbye."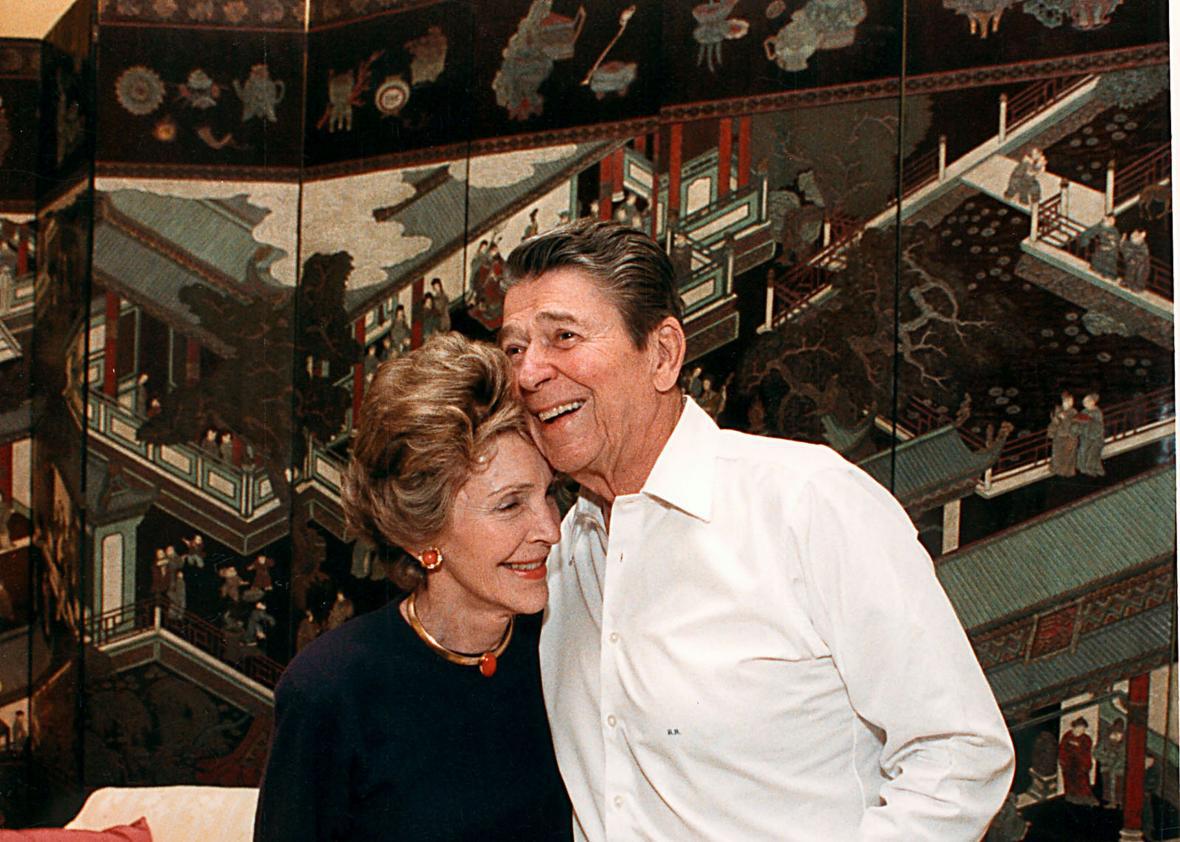 Nancy Reagan proceeded to lobby politicians to promote stem-cell research, a position that often put her at odds with other Republicans. She even got into a public spat with then–President George W. Bush in 2001 for his opposition to the field. The former first lady increased her advocacy for stem-cell research after her husband's death on June 5, 2004. "She feels the greatest legacy her family could ever have is to spare other families from going through what they have," a family friend said.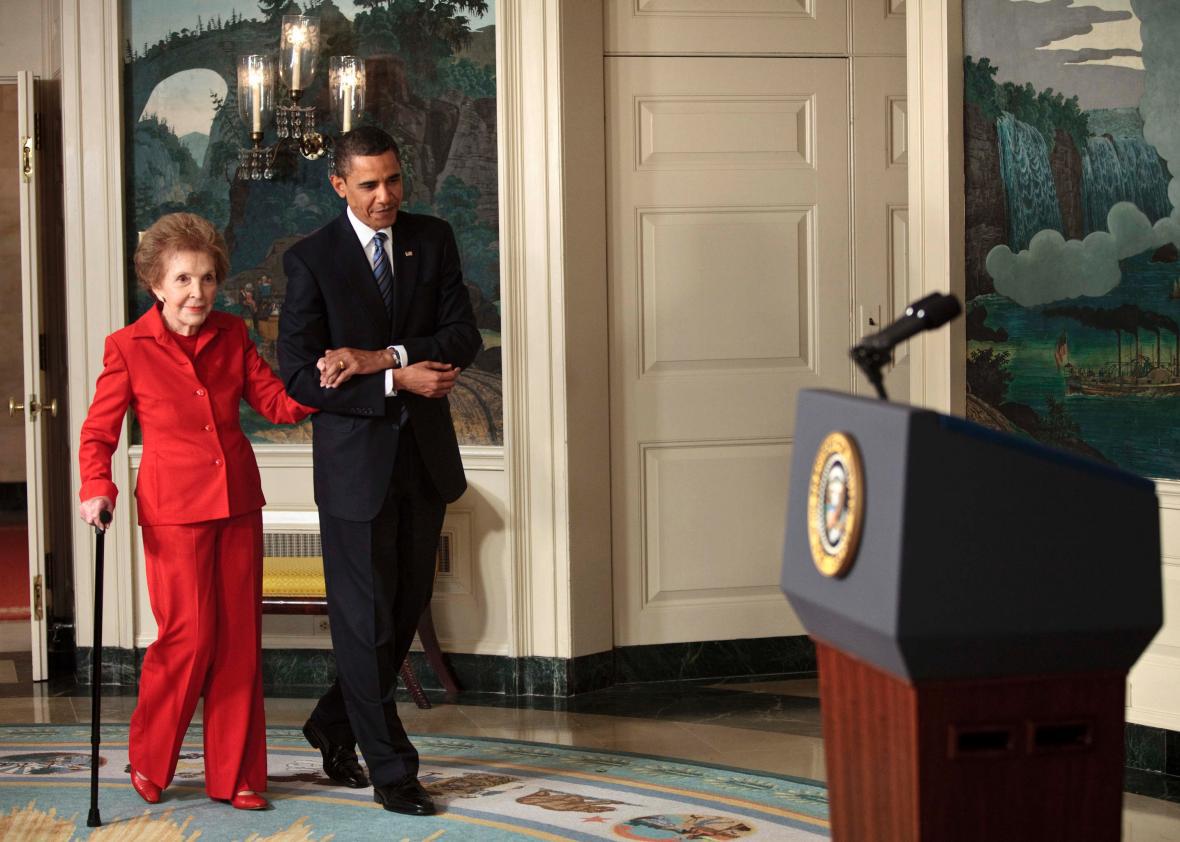 Republican presidential hopefuls Donald Trump and Ted Cruz quickly took to Twitter to express their condolences.
Arnold Schwarzenegger and Mitt Romney also used their Twitter accounts to honor the former first lady.
Joan Collins called Reagan's death "the end of an era."
This post has been updated since it was originally published.