Dozens of people protesting the Cuban government in Havana were arrested on Sunday, mere hours before President Obama was set to arrive on a historic three-day visit to the island. The detentions follow a pattern that repeats itself every Sunday when the Ladies in White group, made up by wives of former political prisoners, take to the streets to protest. About 300 government supporters surrounded the 50 members of Ladies in White before police officers detained the protesters and loaded them into buses, reports the Associated Press.
"Although the arrests are an almost weekly feature and the protesters are quickly released, the incident was embarrassing ahead of Obama's landmark visit," notes AFP. The number of protesters and counter-protesters appears to have been the same as in previous weeks.
The arrests were seen as another sign that the government led by Raúl Castro will not tolerate any kind of disruptions to the highly anticipated visit. "No matter what Mr. Obama says about freedom during his three-day stay, Cubans of all ages and ideologies will be expected to behave," points out the New York Times.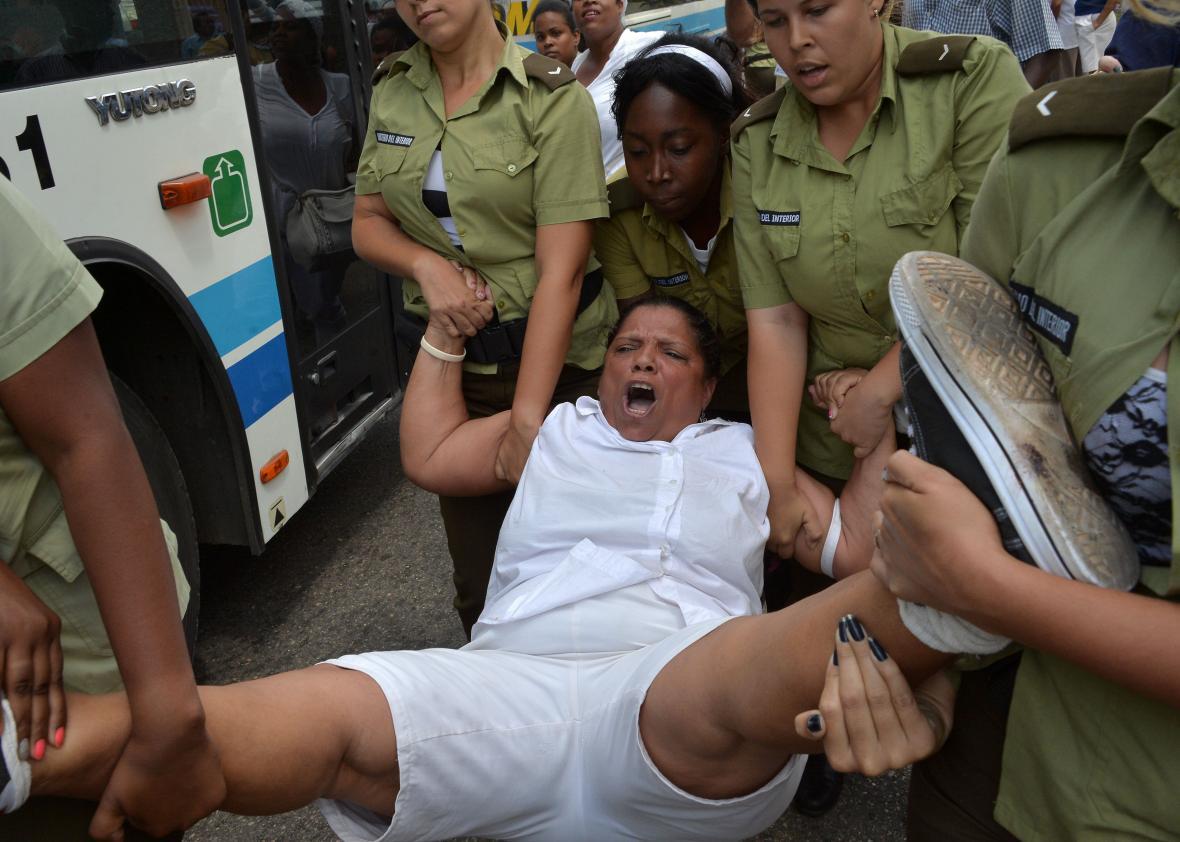 A leading human rights activists told the Los Angeles Times that the government is calling on dissidents to not go to a planned meeting with Obama. Despite the not-so-subtle discouragement though, "everyone is pretty determined" to attend, Elizardo Sánchez said. The practice of trying to intimidate and block the free movement of dissidents before a high-profile visit is hardly new. "The threatening and detention of government critics prior to visits by foreign leaders has been standard practice in Cuba for years," explained Jose Miguel Vivanco, head of the Americas section for Human Rights Watch.
Even though the White House said it made a meeting with dissidents a prerequisite for Obama's trip to Cuba, "there were no expectations that he would leave Cuba with significant pledges from the government to address Washington's human rights concerns," according to AP.