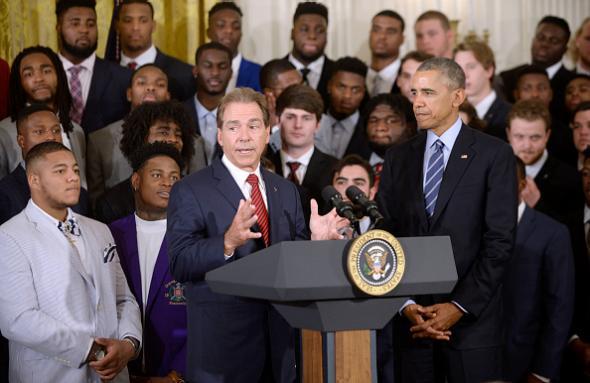 Fifty-eight percent of Americans believe that President Obama should nominate a replacement for the late Supreme Court justice Antonin Scalia, a CNN poll finds—and two-thirds believe that if he does name a nominee the Senate should give that person a hearing. From the cable network:
Overall, 58% say they'd like to see the President nominate someone to the Court rather than leave the seat vacant until a new president takes office next year, 41% would prefer a vacancy.
And more—66%—say that whomever Obama nominates should get a hearing in the Senate. But once that happens, 48% say that if most or all Republicans in the Senate oppose Obama's nominee, they would be justified in preventing a vote to confirm him or her.
The latest leaks indicate that the White House is considering Iowa Judge Jane Kelly for the spot; Kelly has been effusively praised by Republican Iowa Sen. and Judiciary Committee Chairman Chuck Grassley, who faces re-election in November. (The idea is that nominating an Iowan would possibly force Grassley to hold hearings because not doing so would be very unpopular with his constituents.)
CNN also noted that Obama's approval rating has hit 50 percent in its poll for the first time since June 2015. The president's approval rating has ticked up a few points to 49 percent in Gallup's daily tracking poll as well.
---