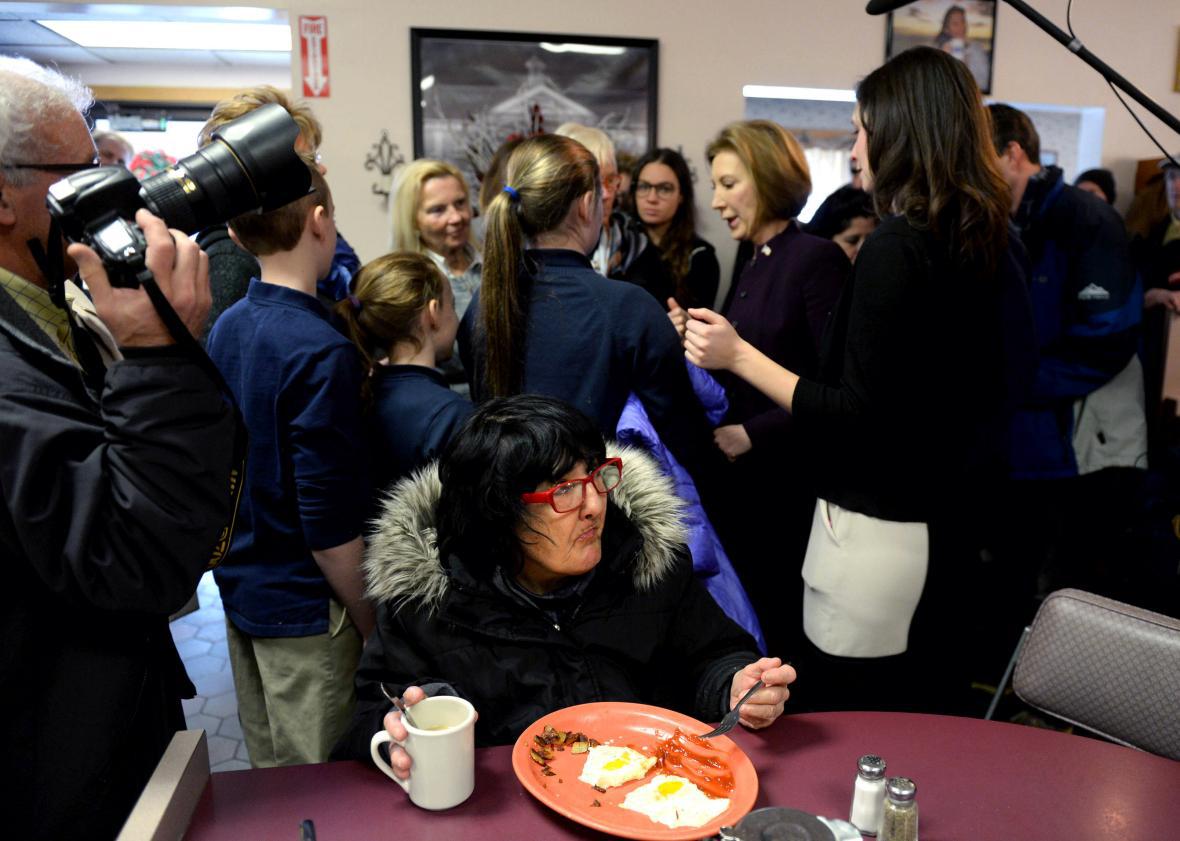 Hello! Welcome back to the Newsletter Once Known as "Today in Slate." In its new form, the Angle will share the most interesting ideas about the news each day, highlighting thought-provoking pieces from Slate as well as other fascinating stories from around the Web.
If feminism is suffering from a generation gap, as Gloria Steinem and Madeleine Albright have recently said, who's to blame? Christina Cauterucci asks older feminists to check themselves first. "Steinem and Albright are promoting a simplified, single-issue brand of feminism that rests on gendered essentialism … leaving no room for the complex, diverse hierarchies of concerns in women's actual lives," Cauterucci argues. Will Tuesday's results confirm polls showing younger women supporting Bernie Sanders over Hillary Clinton in the New Hampshire primary? We'll be watching.
Ted Cruz is a consummate careerist, says Franklin Foer. Asking us to "set aside the unctuousness of Cruz for a moment" (is this even possible?) "to marvel at his tactical genius," Foer writes that the candidate's affinity for manipulation and sucking-up has served him well in the past, and may continue to do so in the future.
What was it like to work concessions at the Super Bowl? Pretty awful. Gabriel Thompson describes five unpaid hours spent waiting for shuttle buses with a large group of desperately tired fellow temps. (If you missed the first installment in this series about grueling jobs in today's economy—James Hannaham's report on what it's like to be a personal trainer—here it is.)
Citizens of Flint, Michigan, poisoned by their water supply, are also the victims of an early 20th-century technocratic law that strips cities of their right to self-government, writes Richard Schragger. "A state can eliminate its local governments altogether, override local decision-makers at will, or replace locally elected officials with appointed ones, and the U.S. Constitution has nothing to say about it," Schragger says. "That last scenario is precisely what happened in Flint."
The debut episode of Samantha Bee's late-night show Full Frontal was super sharp and funny, writes Willa Paskin: "Jokes came so thick they weren't even offered up as laugh lines, as when Hillary Clinton was referred to, in passing as 'Hermione Clinton,' and Trump was described as a 'sentient caps-lock button.' " The AV Club's Danette Chavez loved it, too.
For fun: Why are the Coen brothers' movies so deliciously rankable? Gabriel Roth has a theory.
---