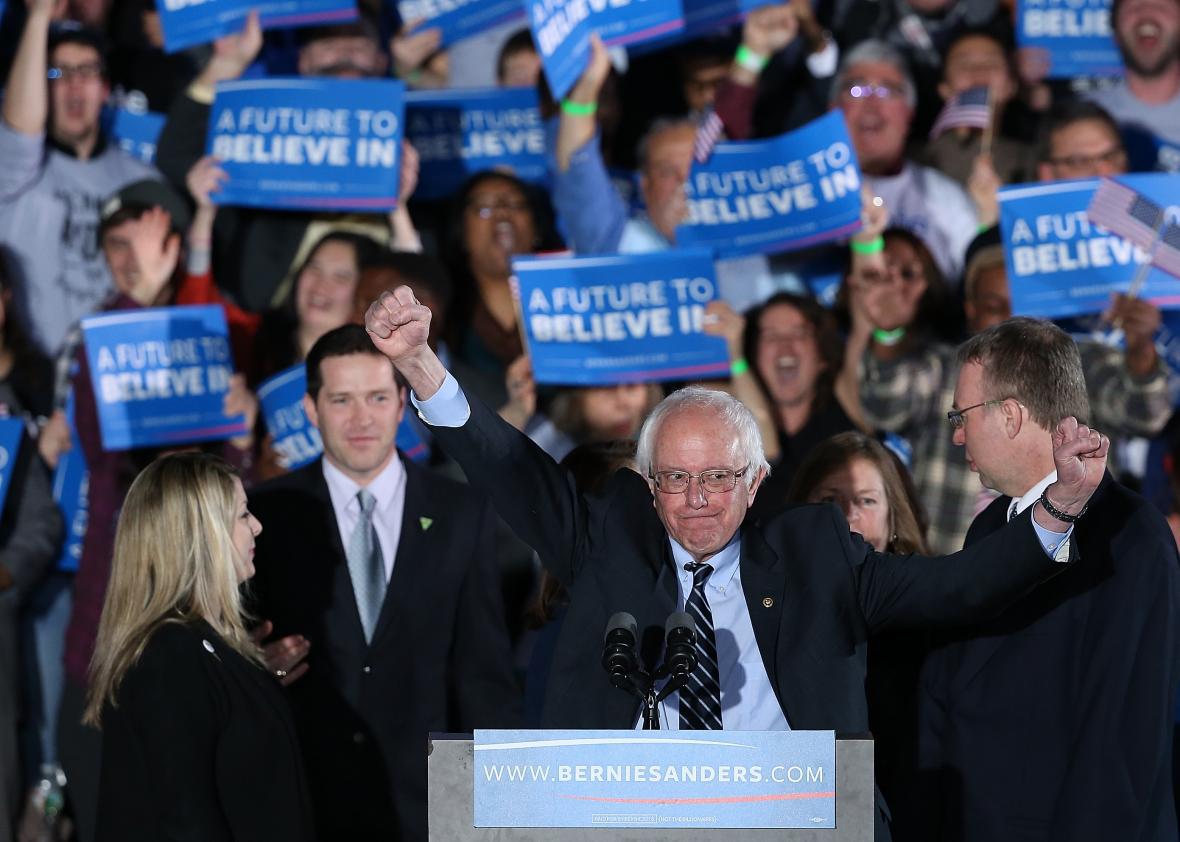 Hello! Welcome back to The Newsletter Once Known as "Today in Slate." In its new form, The Angle will share the most interesting ideas about the news each day, highlighting thought-provoking pieces from Slate as well as other fascinating stories from around the Web. 
Diner owners across New Hampshire are settling in for a well-deserved rest in front of the wood stove today, at the tail end of a primary that sent Bernie Sanders and Donald Trump home with first-place trophies. Slatesters had thoughts: 
In an analysis of the ubiquitous Bernie vs. Hillary meme that, happily, includes lots of examples for the uninitiated, Amanda Hess argues that the Internet's characterization of Bernie as cool and Hillary as an uptight loser is sexist at its core. (Amanda builds on a Houston Press piece by Jef Rouner, also worth reading.) 
Ted Cruz has made "I will appoint hard-right Supreme Court justices who won't wander" a talking point in his campaign. He's overpromising, writes Dahlia Lithwick. "More savvy men than Cruz have been betrayed by their own Supreme Court nominees. Theodore Roosevelt said of Justice Oliver Wendell Holmes Jr. that he 'could carve out of a banana a judge with more backbone than that.' " (Amazing.) 
Picking through the 2017 defense budget that was released yesterday, Fred Kaplan finds much evidence that Obama is (pace the GOP) a big believer in defense spending: "This is not the document of a peacenik or a skinflint."
For fun: At the Smithsonian National Zoo, wee panda cub Bei Bei got up a tree and couldn't get down. Essential video here. 
Stranded in spirit,
Rebecca 
---