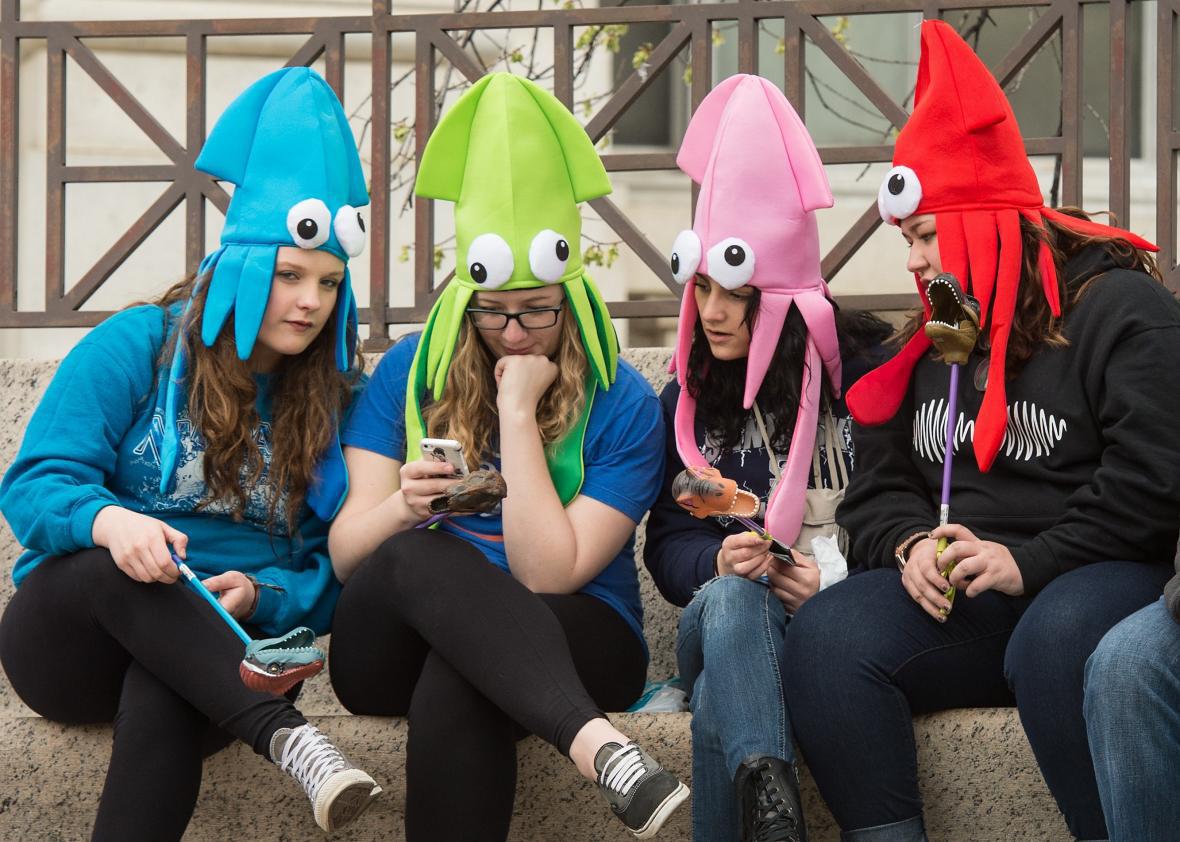 Hello! Welcome back to the Newsletter Once Known as "Today in Slate." In its new form, the Angle will share the most interesting ideas about the news each day, highlighting thought-provoking pieces from Slate as well as other fascinating stories from around the Web. 
Why did Facebook add five new reactions buttons ("love," "haha," "wow," "sad," and "angry") to the familiar thumbs-up "like"? The change may improve the user experience, writes Will Oremus. But, "like almost everything Facebook does, there is a double purpose at work here—and that second purpose involves data. Specifically, Facebook is now going to be able to collect, and profit from, a whole lot more of it."
Isaac Chotiner interviews historian Michael Kazin to find out where Donald Trump fits into a longer history of American populism. (Read along with Chotiner's Feb. 10 interview with historian Robert Paxton, in which the two explored whether Trump could be called a fascist. Or with this roundtable on the Nation, which gathers four historians, including Kazin, to consider the place of Hillary Clinton and Bernie Sanders in the American progressive tradition.) 
Democrats have warned that the Republican refusal to confirm an Obama Supreme Court nominee is dangerously obstructionist, and some have hypothesized that leaving the court at eight justices could result in a series of confusing ties this term. That probably won't happen, Dahlia Lithwick writes, mostly because John Roberts won't let it. Roberts "has the ability to control and guide the high court in ways that may avoid the kind of public trainwreck that Democrats are hoping for."
Amanda Hess reviews Nancy Jo Sales' American Girls: Social Media and the Secret Lives of Teenagers, a book that, Hess thinks, skims the surface of the topic in a frustrating way. Sales talks to a lot of girls in brief, but, Hess writes, "the opportunity to tell a real story about how girls, boys, parents, teachers, reporters, and reality-TV stars create and grapple with a shared culture is instead reduced to a line of girls delivering similar monologues in various locales." 
Elsewhere today, David Denby moaned in the New Yorker about teenagers who don't like reading, proving that some dead horses just won't stay dead. (An evergreen corrective: sociologist Nathan Jurgenson in the New Inquiry.)
For fun: Damn, spaniel. 
Sorry, we had to,
Rebecca 
---