When news broke on Monday that a Marco Rubio ad promising "Morning Again in America" illustrated that promise with video footage of a harbor in Vancouver, British Columbia, it was only the latest in a series of stock footage gaffes that has besmirched this presidential election cycle. Previous shameful moments: Rand Paul, putatively showing us everyday Americans who endorse him, used photos of Germans. And Donald Trump, in an ad about America's porous borders, instead used footage of people crossing into a Spanish enclave in Morocco. ("No shit, it's not the Mexican border," his campaign manager frothed to NBC News, "but that's what our country is going to look like.")
These things happen. Who among us hasn't used a composite image of Turkish air force jets soaring above the Russian navy Black Sea Fleet in an attempt to honor American veterans?
"It's the No. 1 peril in using stock," one Democratic political advertising vet told me. "Whenever there's an election in Kentucky, somebody uses a photo of a miner and that miner is actually in Europe. And it ends up in a news story every time." It's such a problem that the stock services have begun providing suites of images guaranteed to be shot in the USA, or even in specific states.
These mistakes happen in part because of the sheer amount of stock required to do political messaging these days. With emailed newsletters, Web videos, and Twitter/Facebook/Snapchat/Instagram feeds joining old standbys like postal mailers, TV ads, and lawn signs, there's an unquenchable thirst for new images and footage that people haven't seen before. "I tell the new hires at our agency that a lot of their job will be hunting around on Getty, Corbis, and Shutterstock," says the ad guy, referencing a few of the leading stock services. "It's hard to find fresh stuff. Every ad about Medicare uses the same three images of seniors looking at their bills and shaking their heads. You might have to wade through a hundred pages of stock photos to find the one that feels new, powerful, authentic, and not cheesy."
The danger of using stock that feels stale? You end up with something like this parody of generic stock gone wrong. Or you paint a picture that doesn't look like real life. "We're often representing unions or middle class people," says Lisa Suchy, of the Democratic political marketing firm Mack Sumner Communications. "And a lot of the images on the stock sites are of beautiful models, not of real people with dirt under their fingernails." Suchy says she's a fan of Shestock, a service that features photos of everyday women taken by female photographers. "I think it's a unique mission," says Suchy. "It's pictures of real women doing everyday things, not of the dressed-up supermodel or the flawless, skinny businesswoman."
In recent years, as the costs of photo equipment, production, and distribution have gone down, there's been an explosion in options and a drop in price for people who buy stock imagery. "It's possible to make an entire, high-quality ad now from stock," says the Democratic ad guy, "in a way that it wasn't 10 years ago. You can make things with a scope and scale you could never afford if you were paying for your own shoots."
Consider this Chris Christie ad from January, titled "Strong and Clear":
This ad was made by Damien Harvey of Agentia Creative. Harvey's a longtime Republican ad producer who's worked for outfits like Mitt Romney's super PAC and for the Koch-sponsored Freedom Partners. Last week, just before the Christie campaign came to a close, Harvey walked me through the choices he made as he pieced this ad together, alternating stock images with footage of Christie that came from the campaign itself.
:07 – A photo of Hillary Clinton, bought from the Associated Press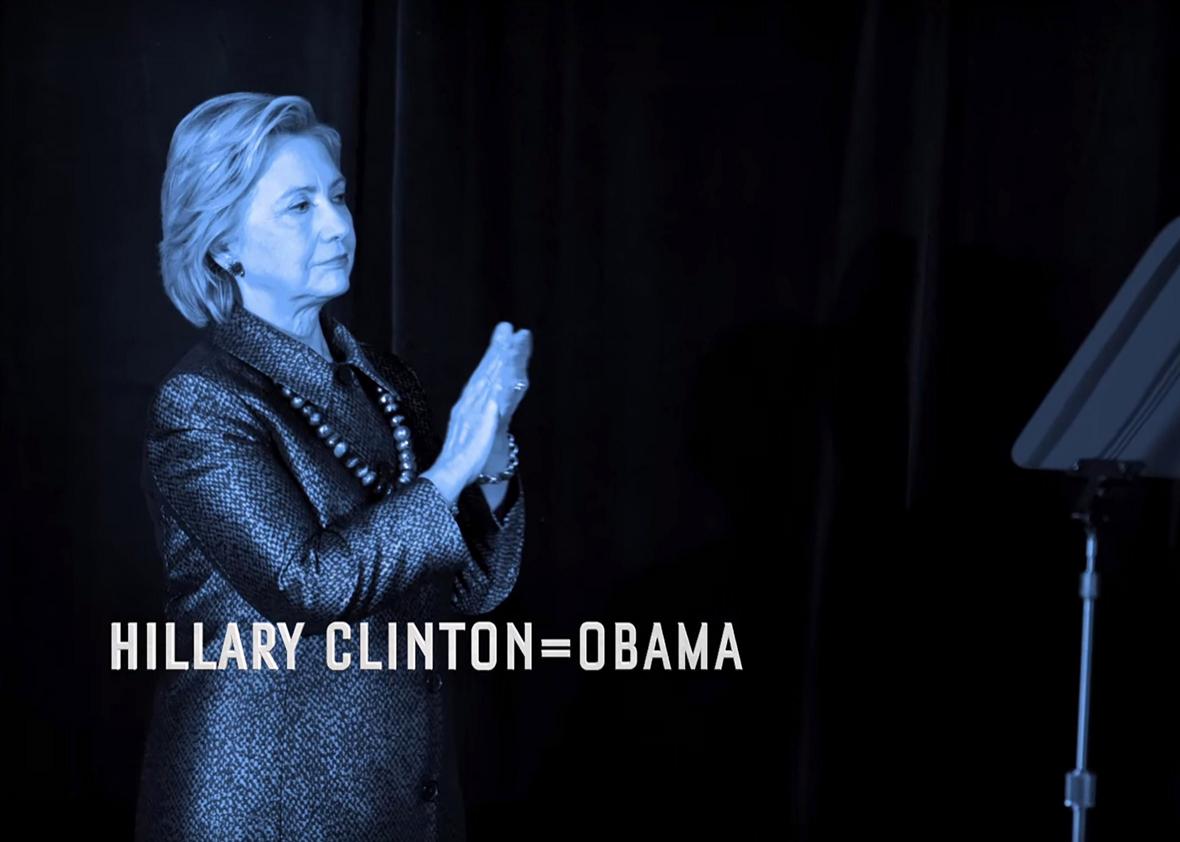 "AP Images is a big go-to place for high quality news-style photography," says Harvey. "I got Hillary standing with a teleprompter because of the association with Obama using teleprompters."
:09 – Dissolve to a photo of hands holding an Obama "Hope" poster, bought from Shutterstock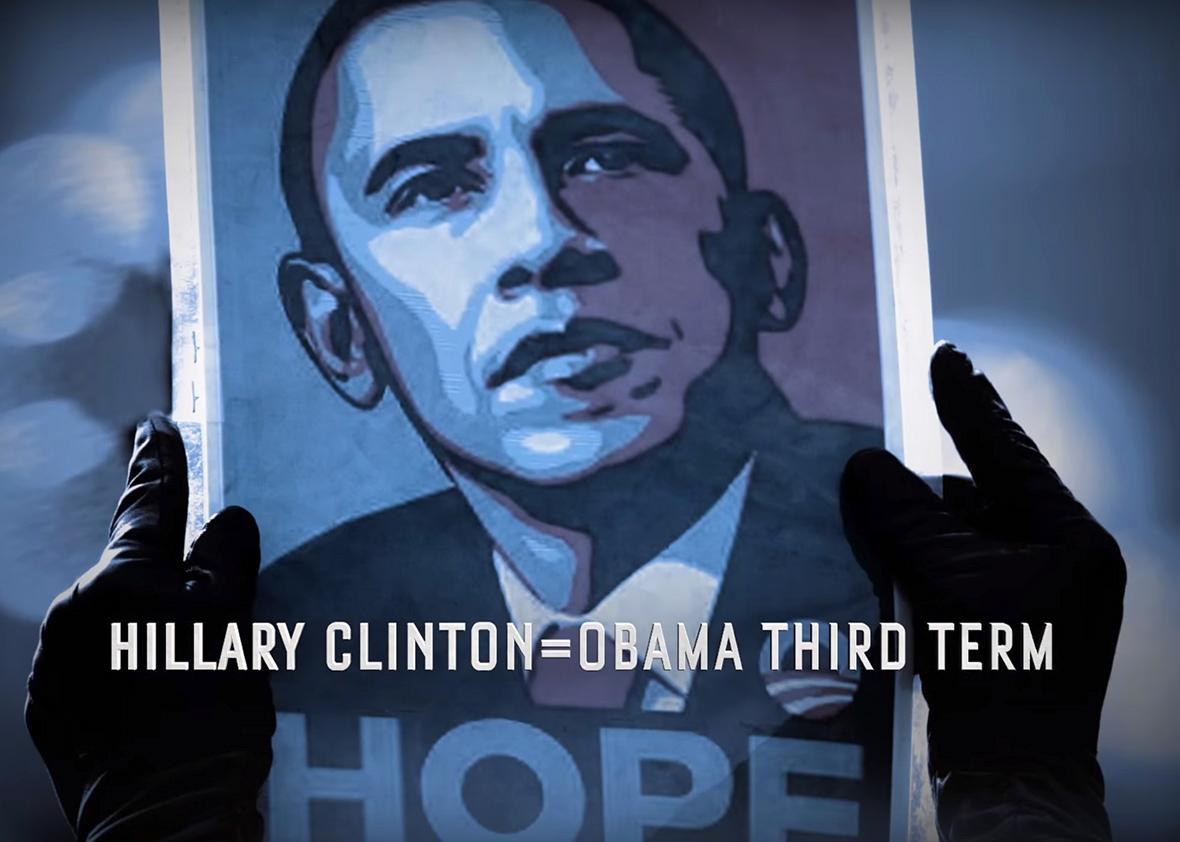 "For republicans, that poster might as well be Stalin. It's such a negative image burned in the brains of conservatives and it makes our voting public cringe. I'm trying to say that Hillary is just a different version of Barack Obama—that's what we get across doing that dissolve."
:10 – A burning building with gunmen inside, followed by a burning car, both images bought from the stock site Pond5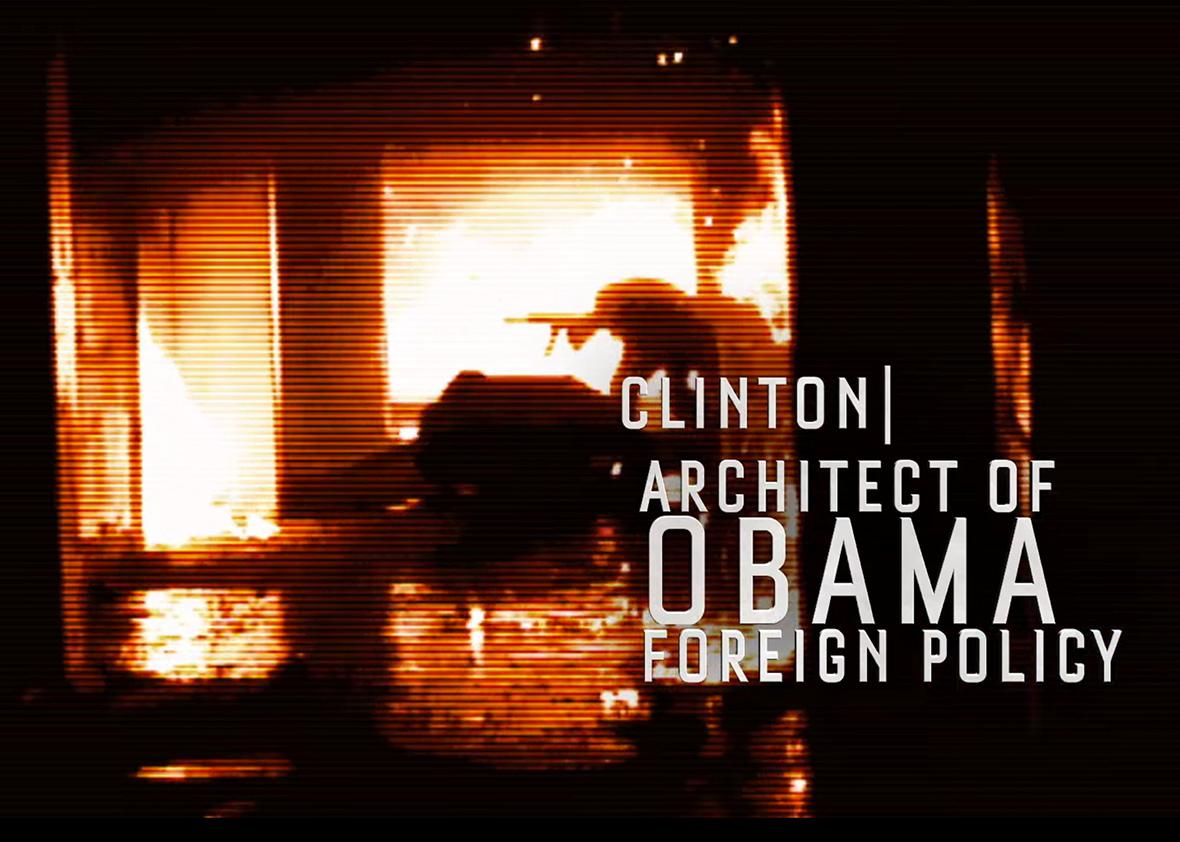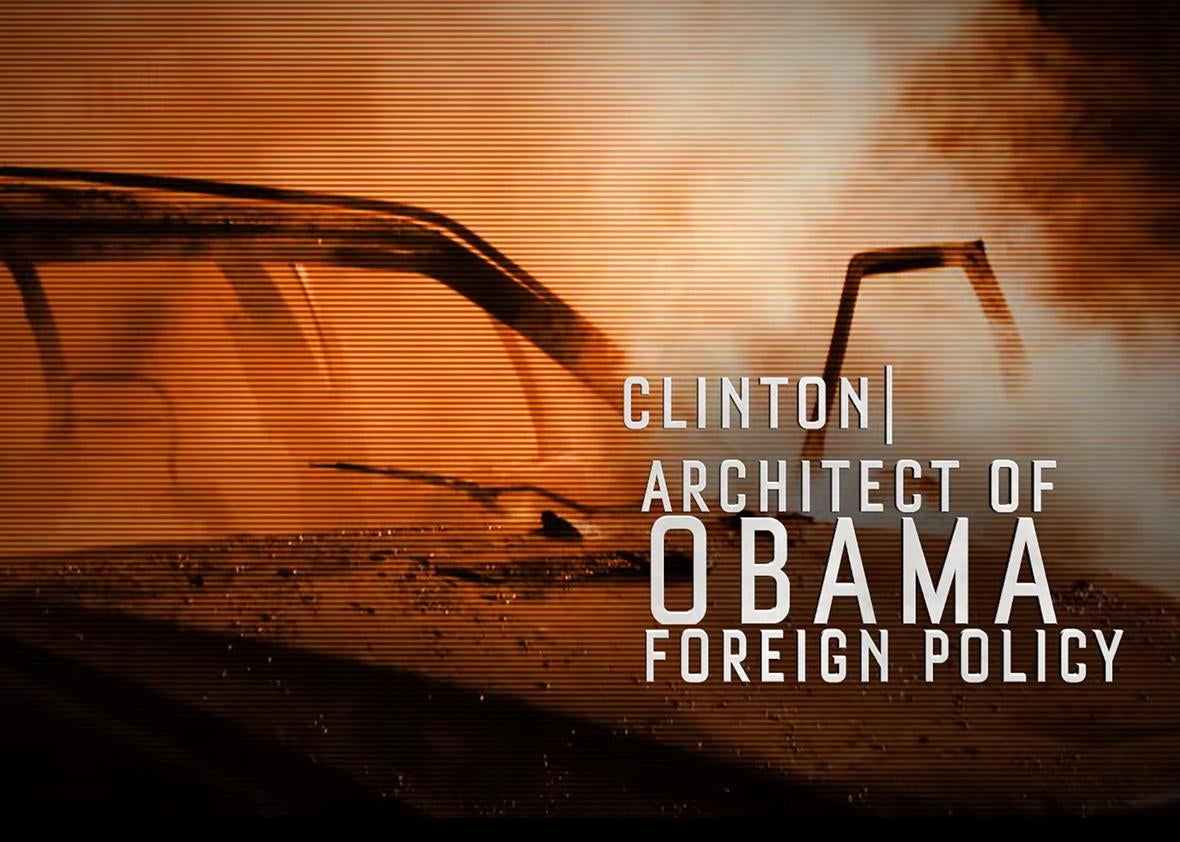 "Benghazi is very real for Republican voters, and especially for conservatives. My idea was in talking about Hillary's foreign policy, let's create a visual narrative with an attack on a building and a clichéd, burned out, exploded car."
:12 – Men with their faces covered, holding machine guns, standing in front of what appears to be an ISIS flag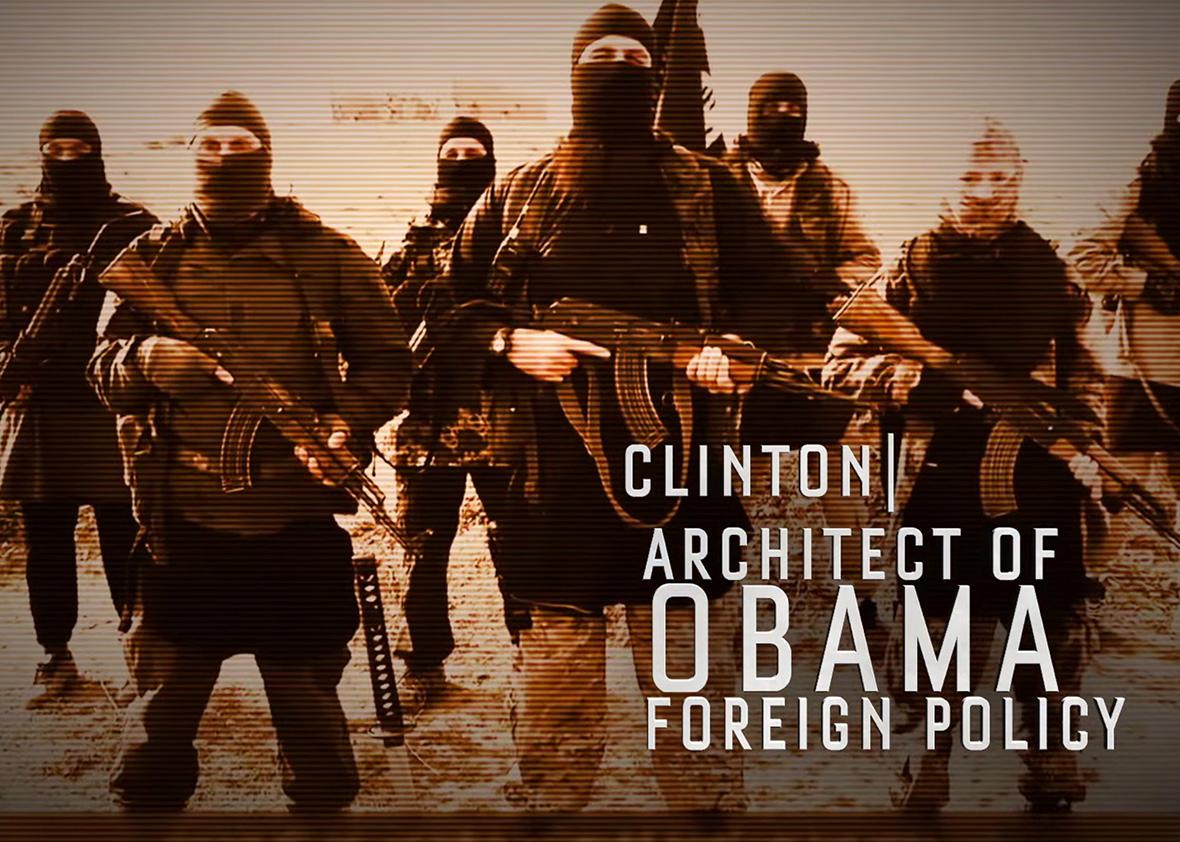 "I love this shot. It's really hard to find ISIS imagery that you can buy. So I took a still frame from one of ISIS' own videos that you can find posted on YouTube."
:15 – Footage of what appears to be Middle Eastern people burning American flags, bought from Pond5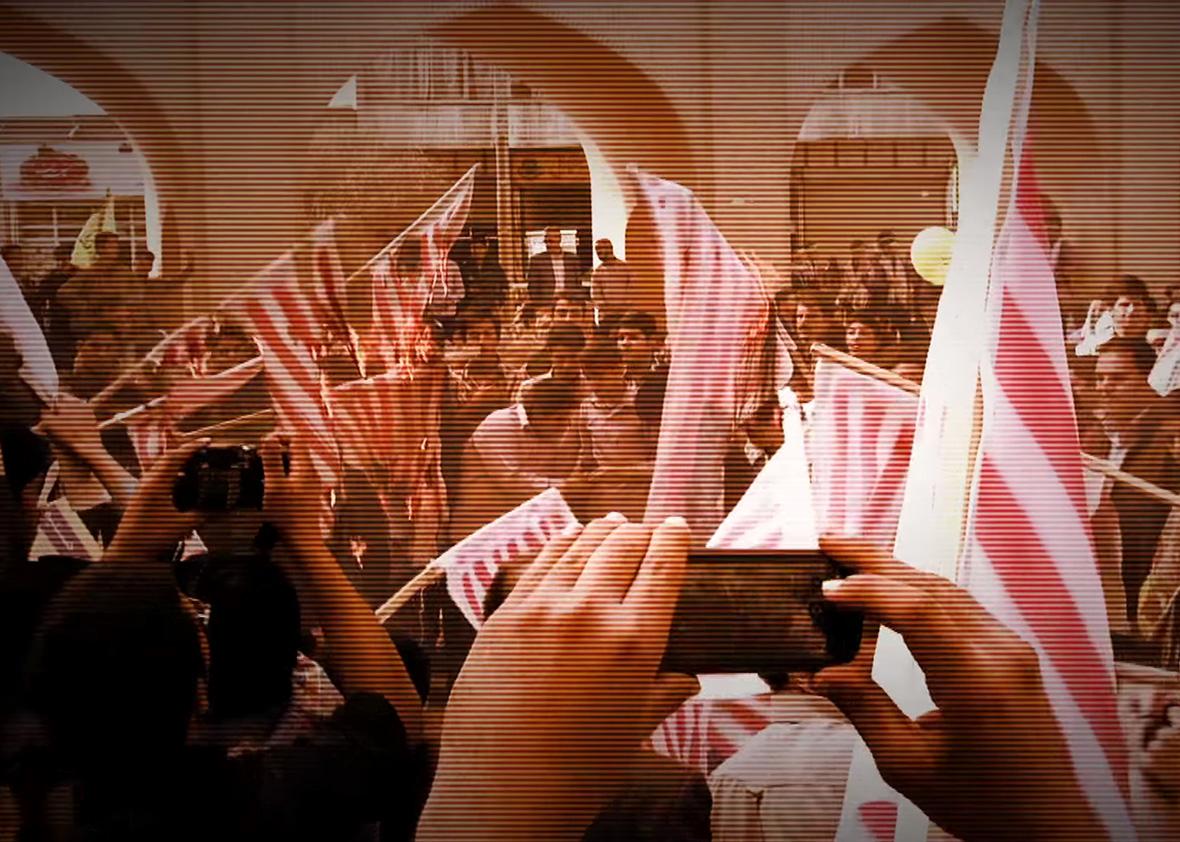 "Everyone's seen flag burning a million times, but I like how it cuts to the next shot."
:18 – Footage of a rocket taking off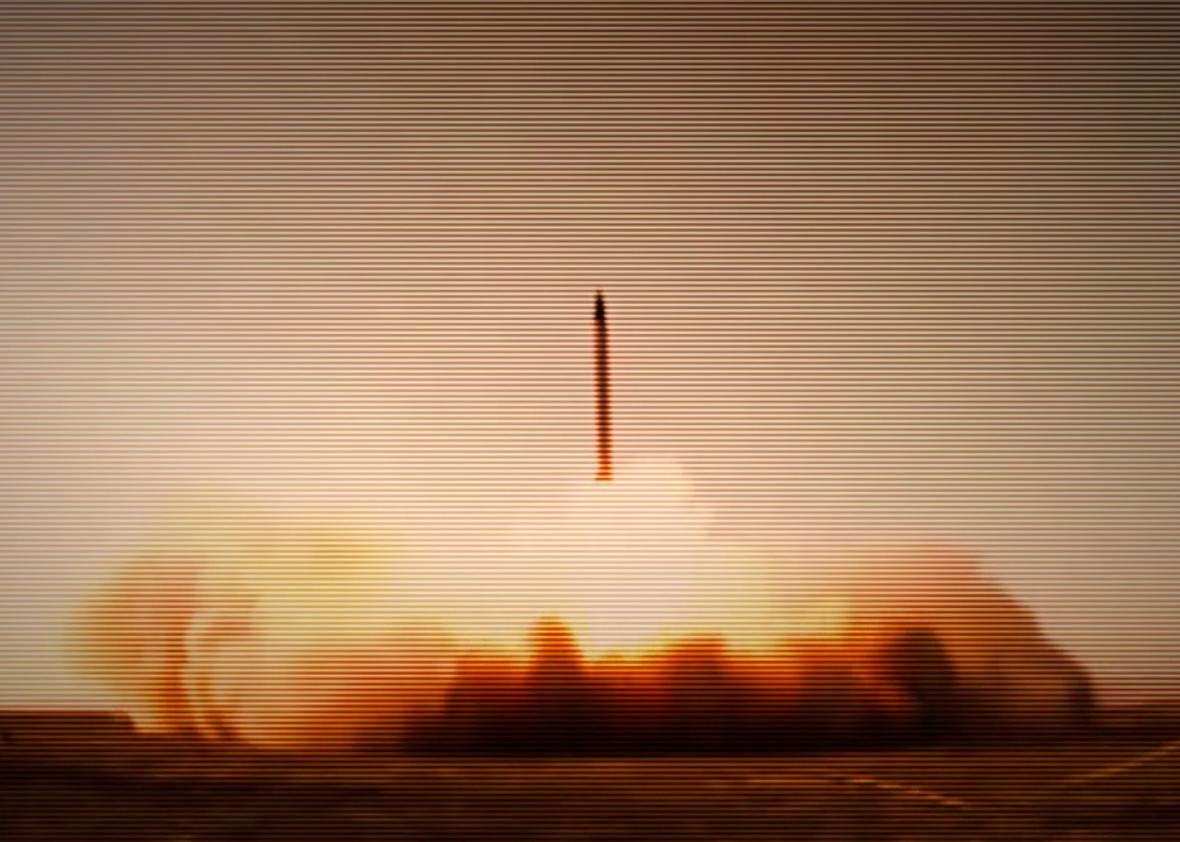 "The rocket is from a YouTube of an Iranian test video they released. I purposely picked it because there's something to me about nuclear doom when you see a rocket taking off in the middle of a desert. It's a real potential nightmare and it's about us giving the Iranians that ability."
:23 – A montage of faces, all photos bought from Shutterstock.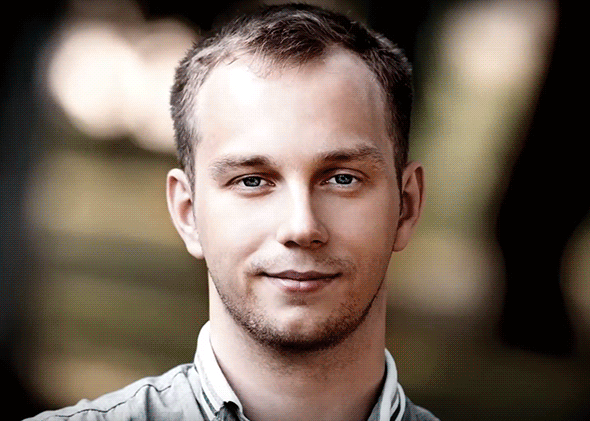 "Here I'm trying to mix some real commercial-style, Madison Avenue emotion into the spot. So instead of showing a sidewalk with a thousand people on it, why not go into the stock library and do a face montage, picking out solid, quality faces that look like real Americans. And a baby. Because babies always work. Airplanes, trains, and babies."
Harvey wouldn't reveal the prices he paid for these images. Expenses can add up. According to the Democratic ad-maker I spoke to, the highest of high-end national ads—with lots of quick cuts and only top quality footage—might incur up to $50,000 just in stock costs.
But on the bottom end of the scale, 100 bucks can secure you a decent photo or a brief time-lapse image. The economics of stock are such that some ad agencies hired by campaigns just buy photos of their candidate from Getty instead of hiring a professional photographer to document campaign events. Super PACs and other entities that aren't allowed to coordinate with campaigns are even more likely to turn to stock services. Again, the danger here is that the stock image you slap on your mailer is in fact a photo of a convicted Belarussian pederast who just happens to be a doppelgänger for your candidate.
Given the prevalence of negative ads, many stock photo searches by political campaigns are actually for photos of their opponents. And here the criteria are very different. "I think photographers used to weed out the bad photos they took of candidates," says Suchy. "But now they seem to have learned that if they leave a few of those in, they'll still get bought by somebody. In 2012, we found one of Romney with his mouth hanging open that we used all the time."