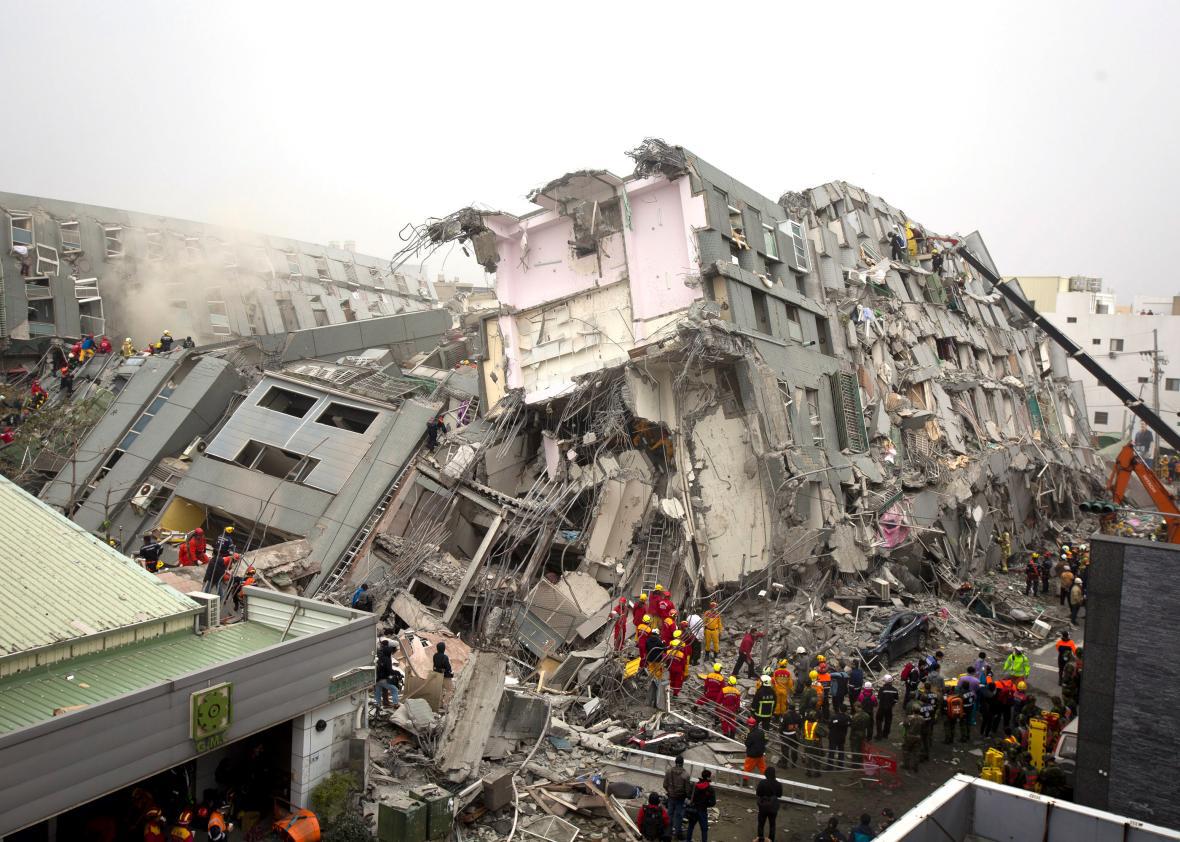 More than 100 people remain missing after a powerful 6.4 earthquake shook southern Taiwan early in the morning and caused a high-rise apartment building to collapse in Tainan. At least 11 of the dead and 30 of the missing were from the 17-floor apartment building that had 256 registered residents, although authorities think more people could have been inside due to upcoming Lunar New Year celebrations.
The apartment building "first starting shaking horizontally, then up and down, then a big shake right to left," Tainan resident Lin Bao-gui, who lives across the street, told the Associated Press. "I stayed in my bed but jumped up when I heard the big bang that was the sound of the building falling."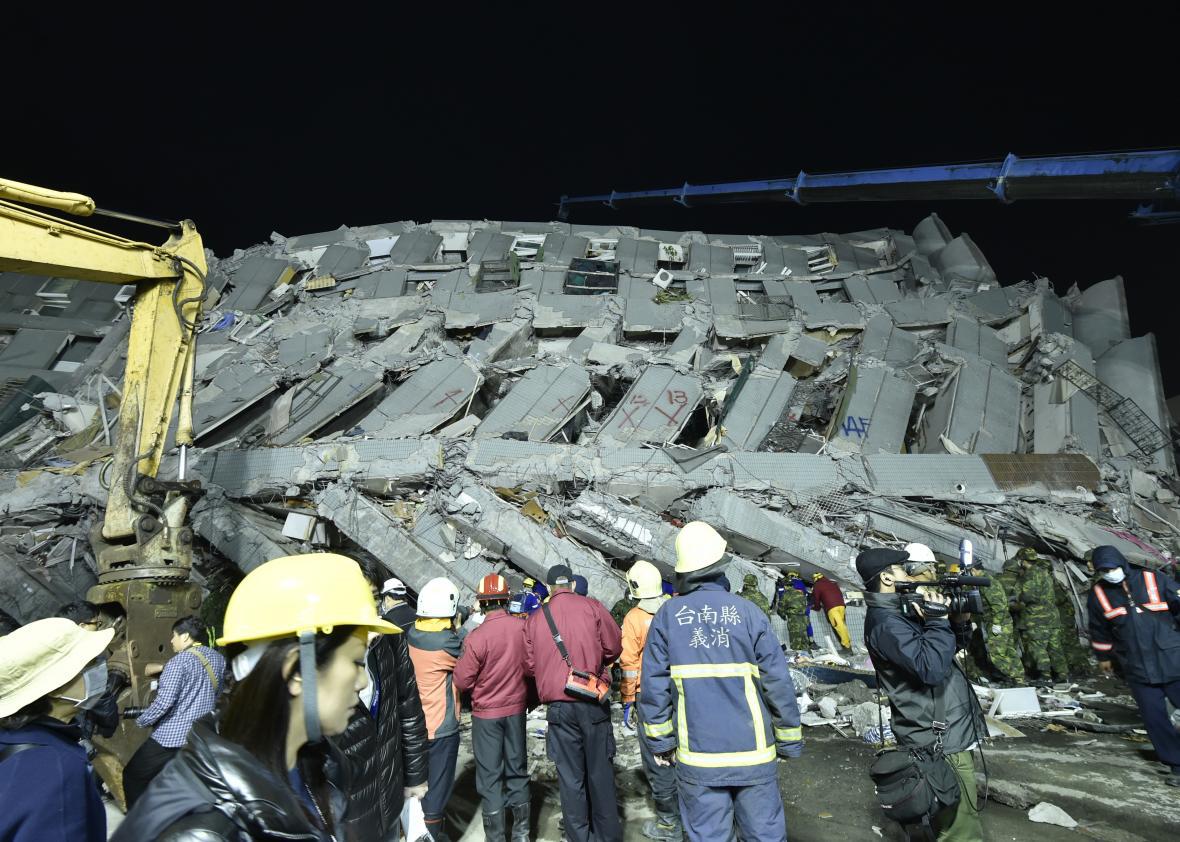 Although Taiwan is used to earthquakes, lying in the seismically active area known as the "Pacific Ring of Fire," this one was particularly shallow meaning its effects were felt more strongly. There have been at least five aftershocks.
"This was strong enough to not only be felt here in the [Taiwanese] capital city of Taipei but also in the southern provinces of China," Elise Hu, an NPR correspondent who was in Taipei, told CNN. "Taiwan is very used to earthquakes and tremors, but this is far more significant than the island has seen in quite a while."
While rescuers continued to try to find survivors, many immediately began raising questions about whether poor construction was to blame for the collapse of the building. The government vowed to investigate.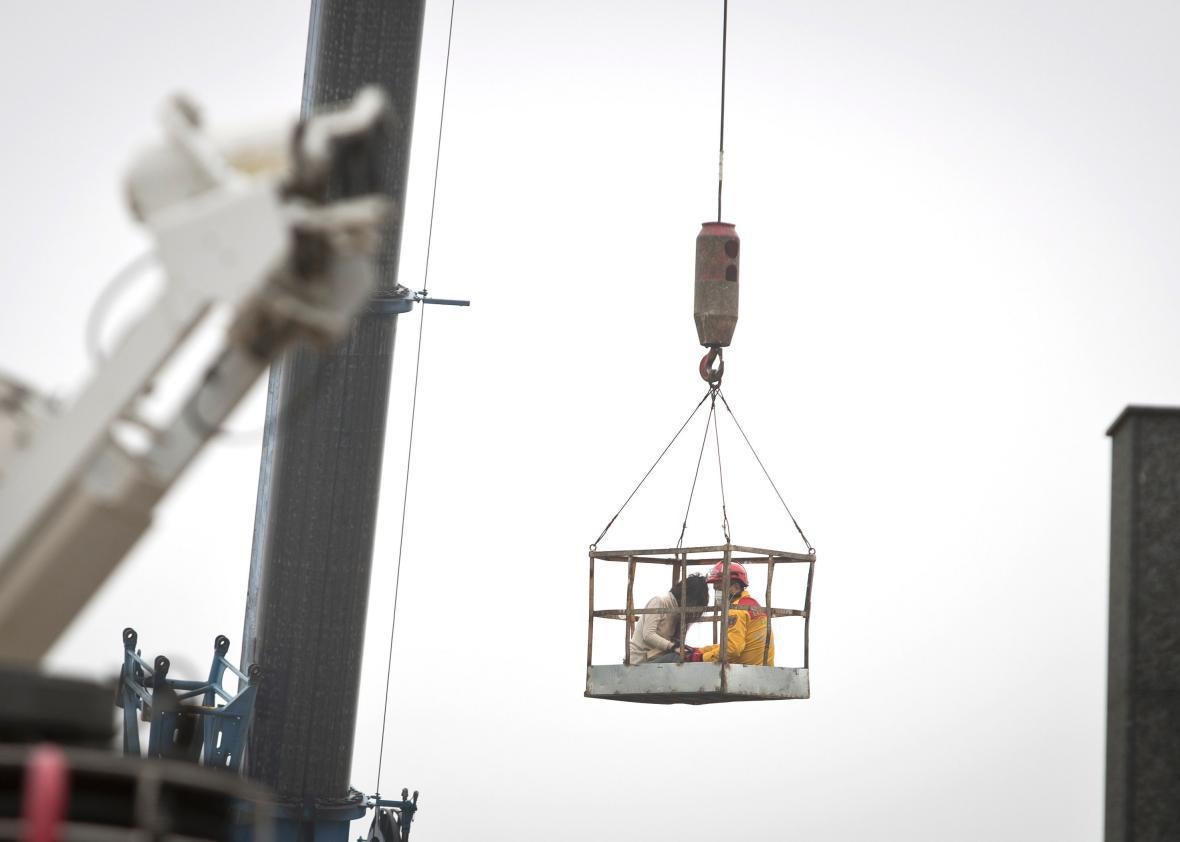 ---