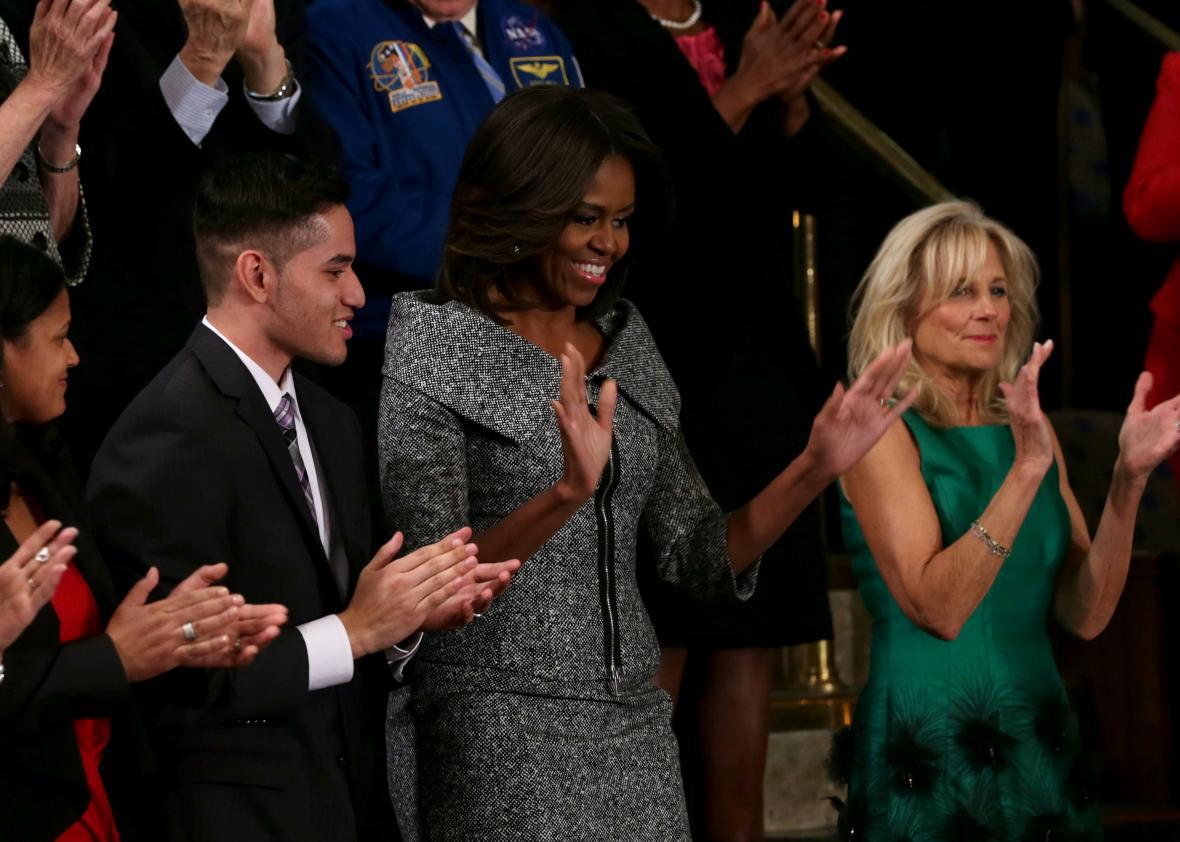 A Syrian refugee living in Detroit will be one of the 23 special guests for President Obama's last State of the Union address on Tuesday night. Refaai Hamo's story became well-known after he was featured on Humans of New York as "The Scientist." His tragic story, which included fleeing Syria's civil war in 2013 after seven family members were killed, inspired Edward Norton to launch a fundraising drive. Obama himself had commented on the Facebook post that told his story, calling him an "inspiration." The invitation is likely Obama's way of pushing back against those who say the flow of refugees should be stopped due to concerns over potential ties to terrorism.
Other guests will include Oscar Vazquez, a former illegal immigrant who went on to serve in the army and Jim Obergefell, the lead plaintiff in the Supreme Court case that led to marriage equality. Obama will also be making a throwback to his first campaign including two people who made a mark before he was president, including Edith Childs, who is remembered for her "Fired up! Ready to go!" chant. Sue Ellen Allen, a former prison inmate who co-founded a non-profit to help former inmates reenter society, Gloria Balenski, who wrote a letter to Obama praising Obamacare, and 12-year-old Braeden Mannering will also be attending.
Obama also plans to leave an empty chair in the first lady's guest box to symbolize "the victims of gun violence who no longer have a voice." The full list of guests is available here.
As for the address itself, Obama will paint an optimistic picture to counter the "doom and gloom" that is being pushed by Republican presidential hopefuls, Chief of Staff Denis McDonough. Rather than issue a traditional wish-list for his final year of the presidency, Obama plans to offer a broad look at the country's future. "You'll hear a big, optimistic, generous view of the future of America from the president on Tuesday," McDonough said on NBC's Meet the Press.
---