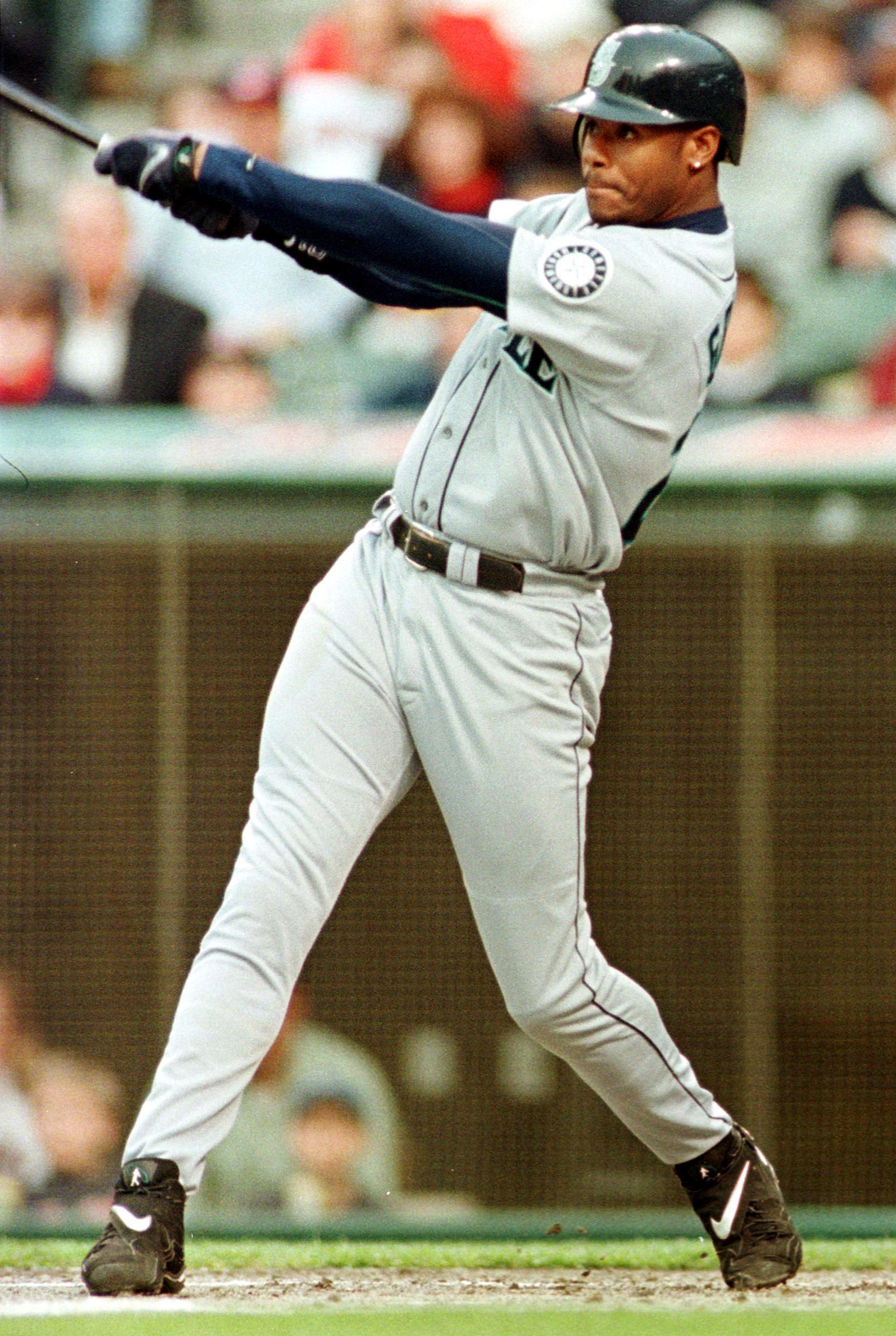 Ken Griffey Jr. and Mike Piazza were elected to the Baseball Hall of Fame Wednesday, with Griffey setting a record with the highest percentage of the vote ever at 99.3 percent. Griffey, in his first year of Cooperstown eligibility, got the nod on 437 of 440 ballots, which makes you wonder where the three dissenters were during the '90s. Not watching baseball apparently. No player has ever received 100 percent of the vote. This was Piazza's fourth year on the ballot; the catcher received 83% of the vote.
Interestingly, Griffey is the first number one overall pick to make it to Cooperstown. Piazza, on the other, was drafted by the Los Angeles Dodgers in in 1988 in the 62nd round, 1,390th overall, making him the lowest draft pick to ever be elected to the Hall.
Here's more from ESPN on the stats Griffey racked up along the way:
[Griffey's] 630 home runs rank sixth all time, and his 1,836 RBIs rank 13th. He made 13 All-Star teams and won 10 Gold Gloves, tied for third most among outfielders. He's one of three players to hit 500 home runs and win 10 Gold Gloves, along with Willie Mays and Mike Schmidt, and is one of seven players to hit 300 home runs and drive in 1,100 runs before turning 30.
The Hall of Fame voting has been particularly fraught in the PED era. Griffey, despite playing during the same era as Barry Bonds and Alex Rodriguez, was able to avoid accusations of doping. Despite being one of the best hitting catchers of all time, Piazza was hounded by rumors of steroid-use, which may have delayed his election to the Hall until his fourth appearance on the ballot this year, but ultimately didn't derail his enshrinement.
---