It has now been two weeks since a group of armed men calling themselves a militia occupied federal land in Oregon, vowing not to leave. And as the days tick by, the group of lawbreakers are getting increasingly brazen about how far they're willing to push their takeover of federal land as authorities stand by. In recent days, the occupiers have been increasingly bold about their destruction of federal property, paving new roads on federal land and taking down security cameras. They also tore down fences and have been looking through federal records, raising concerns about the potential that they've accessed sensitive data. One of them even stole a government vehicle, but was arrested when he drove it into town on Friday.
Local leaders are increasingly worried "there could be major damage at the refuge and elevated safety risks for employees and local residents if the militia continues to stand its ground, seemingly emboldened by the continuing lack of consequences," notes the Guardian.
The self-described militia occupying the Malheur National Wildlife Refuge disabled surveillance cameras around the area, saying the FBI had installed them to keep watch. "This in my opinion is unreasonable search," said LaVoy Finicum, who is acting as a spokesman for the group. He then went on to goad law enforcement: "Come pick them up." The paranoia over federal surveillance is widespread across the occupation, even though authorities have largely stayed at arm's length. The Washington Post explains:
There is no visible law enforcement presence for miles; the occupiers are free to come and go as they please. Still, the group's members are certain that their movements and communications are being monitored by police and the FBI. They listen for drones, stare down passing vehicles and keep a 360-degree watch from a 150-foot observation tower adjacent to the compound. They are on guard.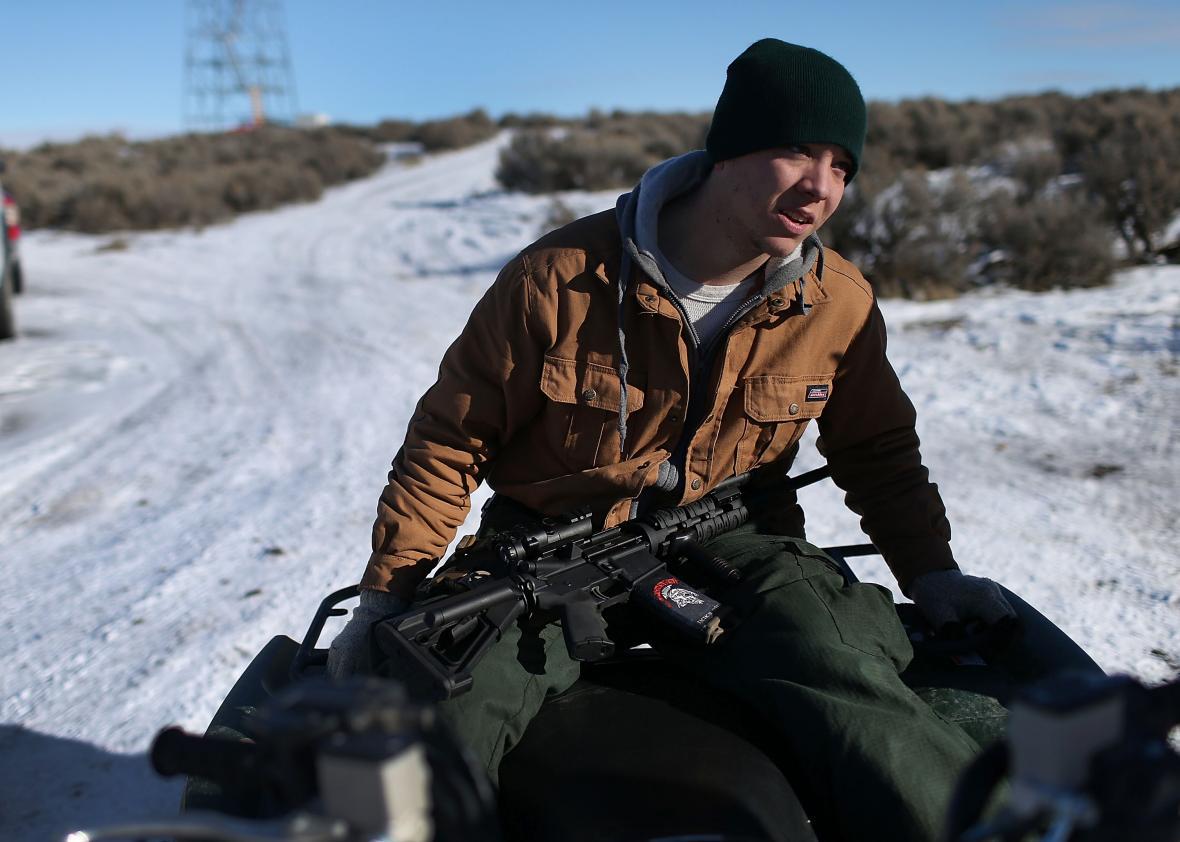 The Burns Paiute Tribe, meanwhile, is calling for criminal charges against the occupiers, saying the self-described militia is damaging ancient burial grounds amid concern that it could be looting artifacts that are thousands of years old. "They've got their horse running around there," Jarvis Kennedy, a member of the Tribal Council, said. "Who knows what they're stomping on?"
For now, even the occupiers seem to understand they've reached a stalemate. "We're kind of in limbo," Ammon Bundy, the leader of the occupation, recently said.