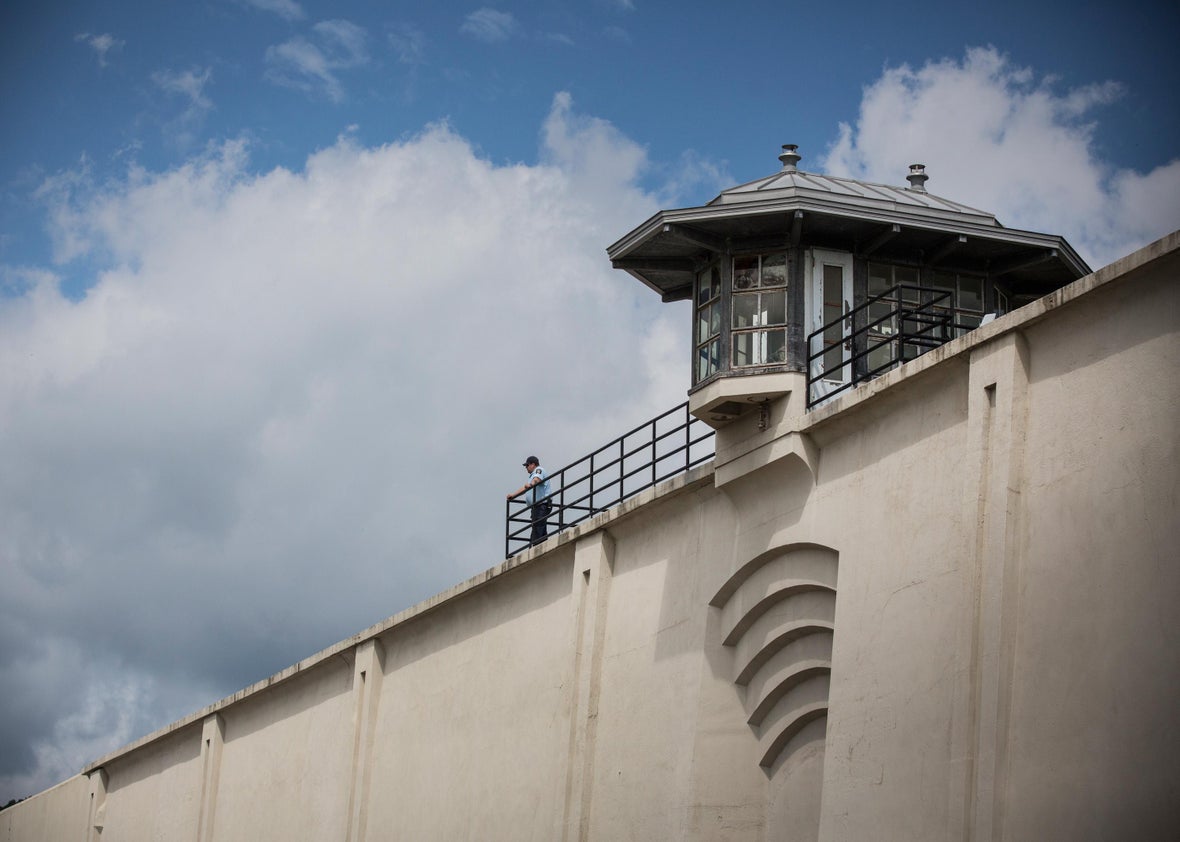 A class-action lawsuit over the treatment of New York prison inmates in solitary confinement has ended with a sweeping settlement that, pending judicial approval, promises to improve conditions for people in isolation and sharply reduce the number of inmates who are subjected to it.
At the moment, New York prisons hold approximately 4,000 people in solitary confinement on any given day. Many of these individuals are placed in isolation by correctional officers as punishment for breaking rules, while others are there on a long-term basis because it was determined by prison officials that they could not safely be held with the general population. Inmates in both kinds of solitary typically spend 23 hours per day alone in tiny concrete cells, and in many cases they are released directly to the street when their prison sentences are up.
According to the New York Times, the average length of time that inmates in New York's 54 state prisons spend in solitary confinement is about six months, but there are approximately 50 people who have been in solitary for more than five years.
Under the new rules proposed in Wednesday's settlement—which was negotiated by the New York Civil Liberties Union and the administration of New York Gov. Andrew Cuomo—prison staff in the state will have less discretion in deciding when an inmate should be punished with solitary confinement. According to an announcement from the NYCLU, the list of 87 disciplinary violations that are currently punishable by solitary will be cut to 64, and of those, only 22 will be punishable by solitary for people who have no previous violations.
The settlement, which would cost an estimated $62 million to implement, also places a three-month limit on the amount of time a person can be kept in solitary for most first-time violations, and a 30-day limit in cases where the violation is nonviolent.
For inmates in long-term segregation, the settlement promises to introduce new "step-down" programs in select prisons, where they will get more "out-of-cell time" in the form of behavioral therapy and recreation. The aim of these programs will be to return "inmates who successfully complete the program back to the general population."
Overall, the goal of the reforms is to reduce the number of people in solitary on any given day by at least 1,100 within three years. This goal is notable in part because it is not limited to any particular kind of inmate, meaning it will apply to everyone, not just, for instance, juveniles or the mentally ill. Taylor Pendergrass, a senior staff attorney at the NYCLU and lead counsel on the case that led to Wednesday's agreement, has previously expressed concern that less comprehensive reforms, which function as carve-outs for specific groups, unintentionally reinforce the status quo for everyone else.
Here's more on the settlement from the Times:
For the first time, according to the civil liberties union, inmates will be able to make telephone calls, but only once every 30 days for those in long-term isolation. The corrections department will also begin a pilot program to provide offline tablet computers to inmates, but there are 30 for the entire state system.
In the past, inmates in solitary confinement were given one hour of recreation a day, which they spent alone in a chain-linked cage. Under the settlement, they will be allowed to leave their cells and spend their recreation time with others on the solitary block for two hours, three times a week.
…A monitor chosen by the civil liberties union will be able to inspect the prisons to ensure compliance, and the corrections department will be required to publish quarterly status reports to its website.
The Times also notes that the agreement gives the New York Department of Corrections three months to stop feeding inmates in solitary confinement an infamously awful food known as "the loaf," which NYCLU executive director Donna Lieberman described as "notorious," "indigestible" and "worse than not eating at all." According to the agreement, the DOC must replace the slab of bread and potatoes with a "nutritious, calorie-sufficient, and palatable alternative meal composed of regular food items," such as "a sack lunch consisting of fruit, cheese, cold cuts, sandwich bread, and coleslaw."
Many of the reforms outlined in the settlement are substantively similar to changes that have been made in other states, according to Sara Sullivan of the Vera Institute of Justice. Sullivan, who works with prison systems around the country to reduce their dependence on solitary confinement, said in an interview that step-down programs and restrictions on punitive segregation have been shown to work well in other jurisdictions. These changes "are doable," Sullivan says, "and they will make for a safer facility for both staff and inmates."
This is a crucial point, because the most vigorous opponents of reducing the use of solitary confinement are prison guards who feel it robs them of an essential disciplinary tool. Indeed, the union that represents correctional officers in New York issued a disapproving statement about today's settlement on those very grounds: "Our state's disciplinary confinement policies have evolved over decades of experience, and it is simply wrong to unilaterally take the tools away from law enforcement officers who face dangerous situations on a daily basis," the statement said.
Sullivan, who was not involved in the settlement, said she was particularly impressed with the changes to disciplinary segregation policy laid out in the agreement.
"Changing disciplinary sanctions is huge," Sullivan said. "Sometimes you'll see jurisdictions where a lot of the focus and movement has been on the long-term administrative segregation guys. Really looking at the disciplinary sentences, and reducing the types of violations [that land you in solitary]—that's huge."  
---