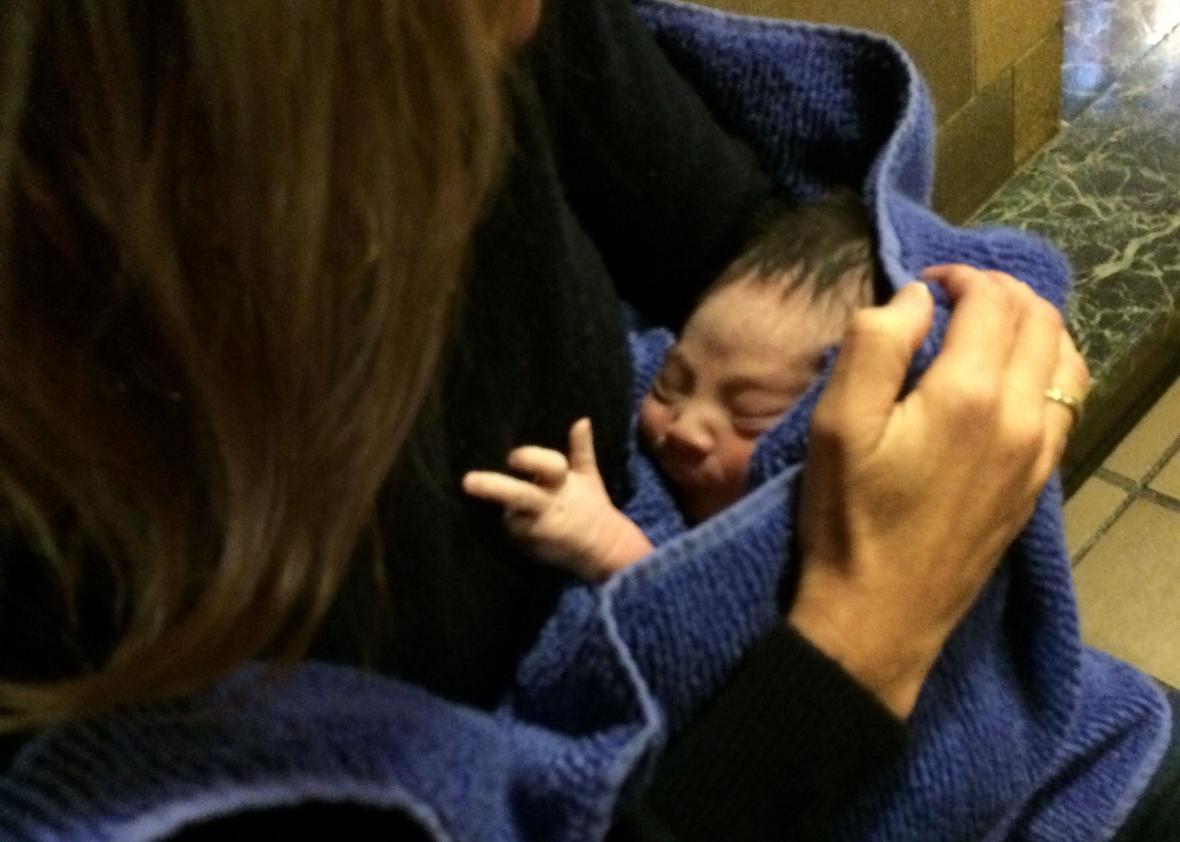 A healthy newborn baby with his umbilical cord still attached was left in the nativity scene of a Queens, New York, church on Monday, just four or five hours after his birth. The child, whose name was not yet known, was taken to Jamaica Hospital Center for treatment, the New York Times reported. He seemed to be in good health when he was discovered. An unknown woman was captured on video arriving at the Holy Child of Jesus Church with the baby wrapped in a towel and leaving without him.
More from the Times:
On Tuesday afternoon, detectives were seeking to speak with the woman, who was believed to be the child's mother.
Late Monday morning, a custodian, Jose Moran, arranged the empty manger at the front of the church, facing the pews, the crèche still empty of all the animals and statues of the Christmas story.
Then he went to lunch. When he returned, around 1 p.m., he heard the cries of a baby and discovered the child, the police said.
Church members seemed to voice sympathy for the woman who left the child.
"It wasn't an abandonment," Rev. Christopher Ryan Heanue told CBS. "It was placing him in the hands of God."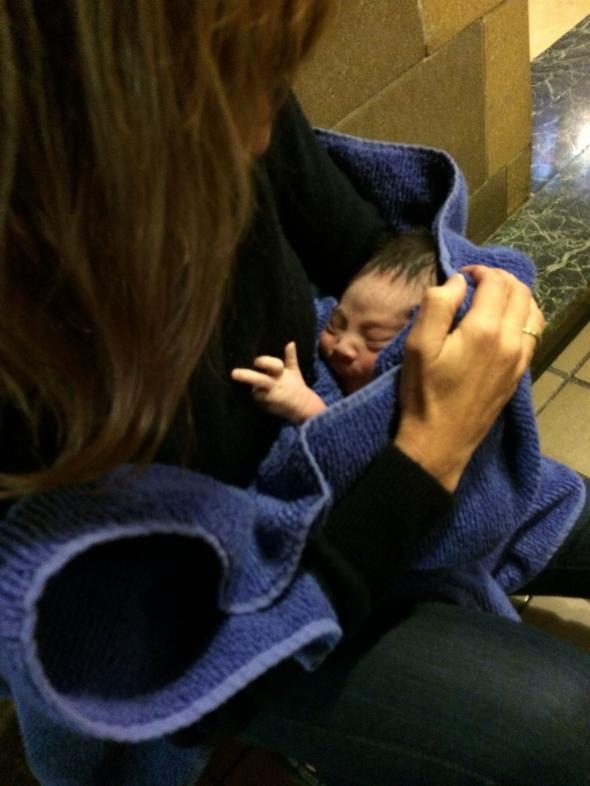 "She was probably just thinking that this is a safe place and that the person who would find him would do the right thing," congregant Lauren Shiner told the Washington Post.
But it's unclear whether the woman who left the child could face any criminal repercussions. From the Post:
New York has a "safe haven" law which protects from prosecution anyone who anonymously leaves an unwanted newborn in certain designated locations, such as hospitals, firehouses, police stations and churches. But anyone seeking to take advantage of the law is obligated to leave the newborn in someone's care or to alert authorities immediately that a baby has been left at a safe haven location, neither of which happened in this case.
However the justice system treats the woman who left the child, he is not the first to enter the world under such circumstances. In 2008, an hours-old child was discovered in a church manger in a small village in southern Germany and named Peter by nurses. And earlier this year, it was reported that a 44-year-old Baltimore man who had been left in a manger in Houston six days after his birth in 1971 was looking for his birth mother. "Knowing someone exists who looks like you, maybe has you same nose, whatever it might be. You want to have that connection," said DJ Williams, who had to returned to Houston in August to try to find information about the woman who had given birth to him.
---