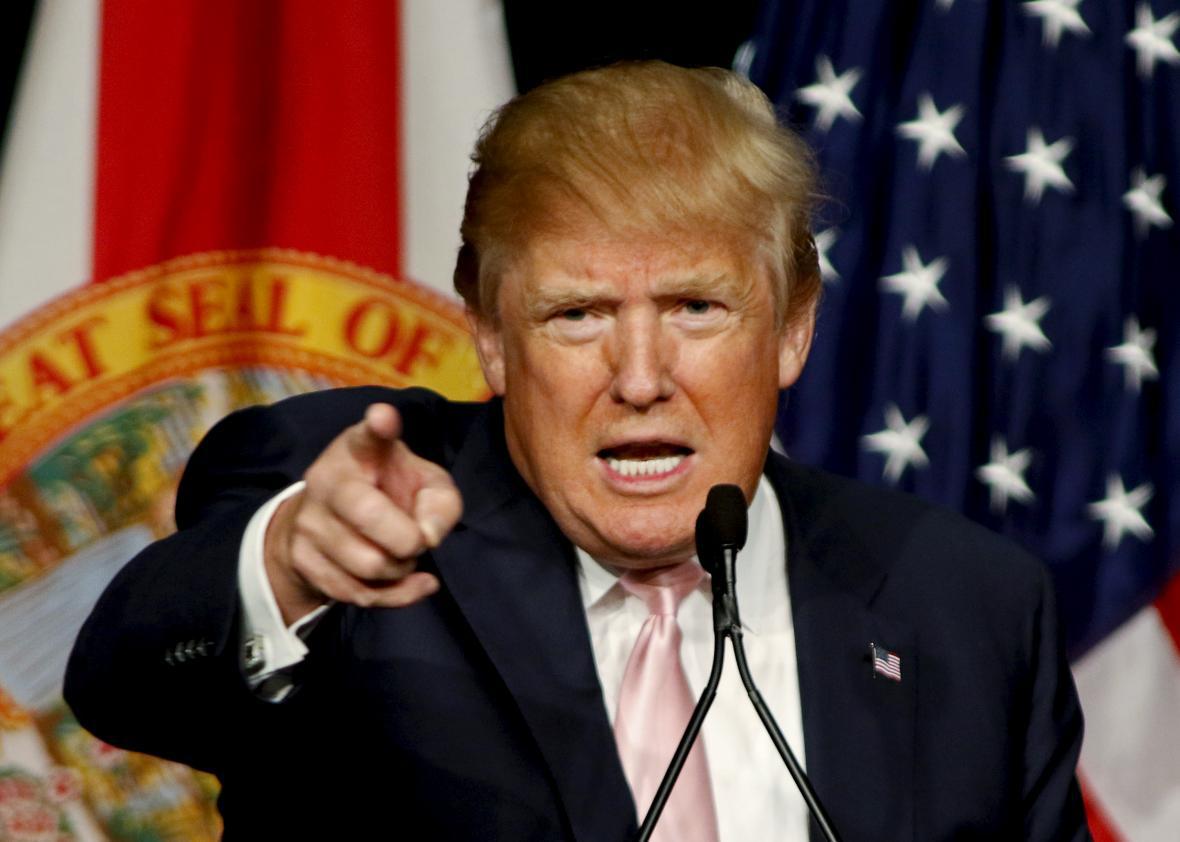 With its deference toward Donald Trump and opposition to immigration reform, the Republican Party has failed to prioritize Latino voters. But until now Latino outreach has been a goal—an item on the GOP agenda. Republicans might have passed on immigration action, but they still wanted dialogue with Latino communities and other groups with large immigrant populations.
Or at least they did. In the fallout from the CNBC Republican presidential debate, which GOP leaders attacked as "petty and mean-spirited," the Republican Party has rejected NBC Universal as a partner for hosting the forums. In particular, the Republican National Committee has canceled the planned debate with Telemundo. And while the Bush campaign wants to find another arrangement, other Republicans—including Trump—are happy to avoid an event with the Spanish-language news station.
In other words, as of now none of the 12 Republican debates will go to Spanish-speaking audiences or deal mainly with issues important to the Latino community. The GOP has cut itself off from the fastest growing part of the electorate in a significant way.
And it's not just the debates. On Sunday, in an interview with CBS's Face the Nation, newly minted House Speaker Paul Ryan told host John Dickerson that immigration reform was off the table under his speakership. "Look, I think it would be a ridiculous notion to try and work on an issue like this with a president we simply cannot trust on this issue," said Ryan. "He tried to go it alone, circumventing the legislative process with his executive orders, so that is not in the cards."
Whether or not the GOP intends to show indifference to Latino concerns is less important than the fact that this is what these actions demonstrate. And it doesn't help that Democrats have moved in the opposite direction. Not only does the party have a debate with Univision in March, but—as Greg Sargent reports for the Washington Post—it's in talks with Telemundo to hold a candidate forum in place of the Republican presidential debate.
One party shows that it wants to communicate with Latino voters—directly—and wants to pursue their interests in the form of immigration reform and efforts to integrate immigrants into mainstream institutions, while the other—at best—shows disinterest and occasional hostility. And it's going to get worse. Florida Sen. Marco Rubio is on the upswing, but he has a large, glaring weakness—immigration. In his four years in the Senate, Rubio has flipped from a restrictionist position, to crafting a comprehensive bill with Democrats (including President Obama), to rejecting his bill and staking ground as an immigration reform opponent.
Republican donors can tolerate this opportunism. Conservative activists are less forgiving. "As so often regarding immigration, Rubio was either clueless or lying," writes Mark Krikorian of the conservative Center for Immigration Studies. "His immigration comments are, yet again, a useful caution for those excited by his genuine rhetorical gifts."
Soon, as candidates like Trump and Texas Sen. Ted Cruz work to consolidate support and attack opponents in the "establishment lane"—including Rubio—immigration will come to the fore. Four years after Mitt Romney ran on "self-deportation," another batch of Republican candidates will fight to get on the right on immigration. And in all likelihood, especially with Trump in the race, that will bring offensive, hostile rhetoric.
It's been said before, but it bears repeating: The Republican Party has moved backward in its relationship with Latino Americans. And worse for its electoral future, it has done this ahead of a close election year, where both sides are well-matched against each other. To win, Republicans will need every vote they can get. But so far, they're throwing away their shot at just that.
---