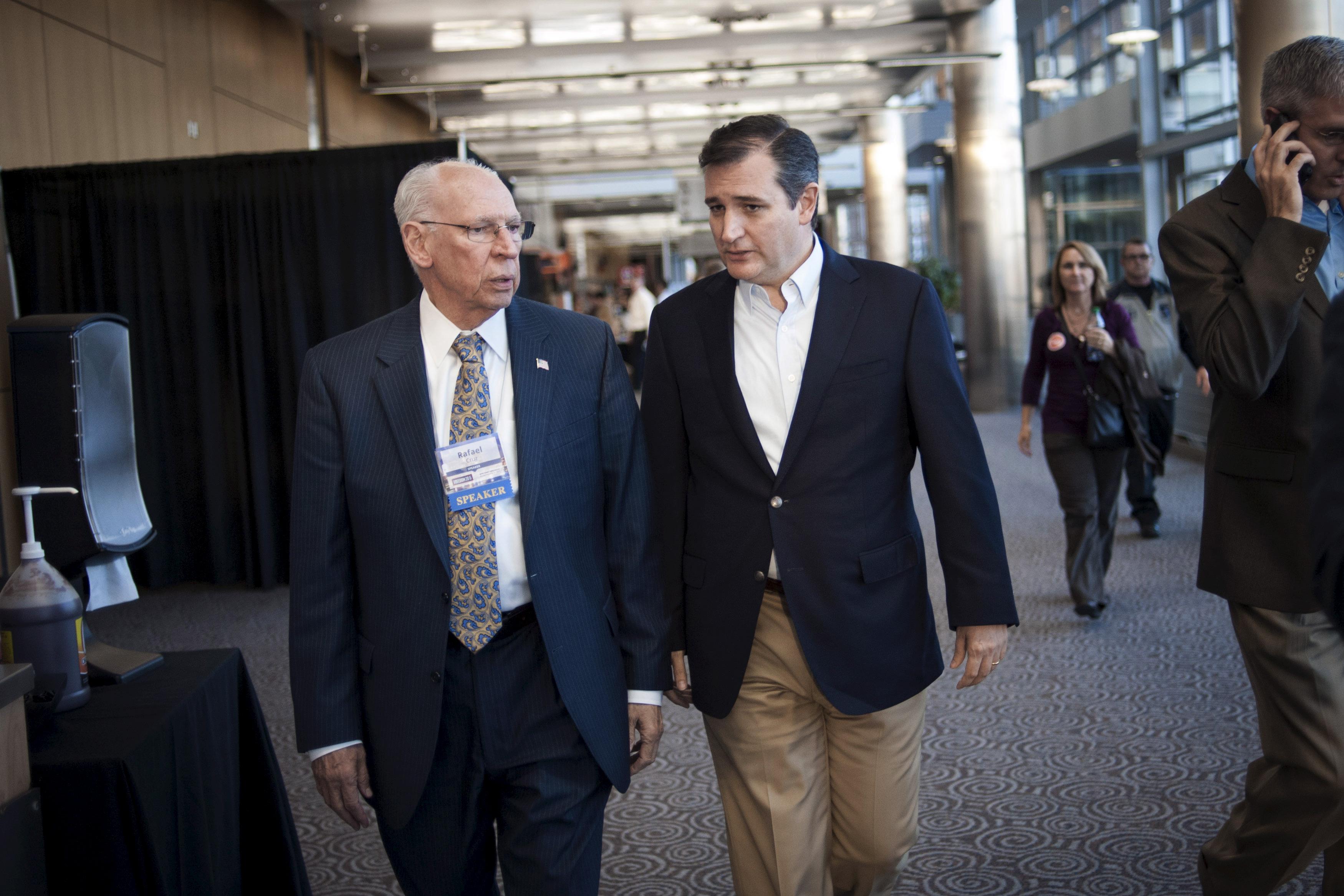 On the heels of reports that Republican presidential candidate Ben Carson seems to have exaggerated or falsified stories about being offered a West Point scholarship and heralded for his honesty after taking a fake final exam, the New York Times writes that fellow candidate Ted Cruz and his father Rafael have given inaccurate information about an uprising the elder Cruz purportedly participated in during the Cuban Revolution.
Specifically, the Times writes, Rafael Cruz and Ted Cruz have both asserted that Rafael was part of a group of rebels that prepared for but did not ultimately participate in a series of late-1956 attacks in Santiago, Cuba during which a leader named Frank País was killed. (Rafael Cruz has said he knew País and saw him 12 hours before he died.) Four former Santiago revolutionaries, though, told the paper that they do not recall Cruz being involved in their activities—and, less ambiguously, there is no dispute in the historical record that Frank País was not actually killed until July 1957.

The Times' story also says the paper could find no evidence that Rafael Cruz, as both father and son have asserted, transported weapons and participated in acts of sabotage to support Fidel Castro's revolution. (Rafael Cruz, an outspoken pastor who often campaigns for his son, eventually became disenchanted with Castro and left the country.) And several invididuals who knew Cruz say his involvement with the Castro movement was limited to strikes and protests.
The paper did confirm that Rafael Cruz was arrested by agents of dictator Fulgencio Batista in 1957 and found evidence that he was beaten. Cruz has said his arrest was related to his work on behalf of Castro, but two Cubans who knew him at the time say he was arrested for possession of a gun that he had not used.
A Cruz campaign spokeswoman implied in a statement to the Times that its Cuban sources' statements were politically motivated. Rafael Cruz told the paper that he could not explain why there are conflicting accounts of why he was arrested and said he did not remember when País died.

---