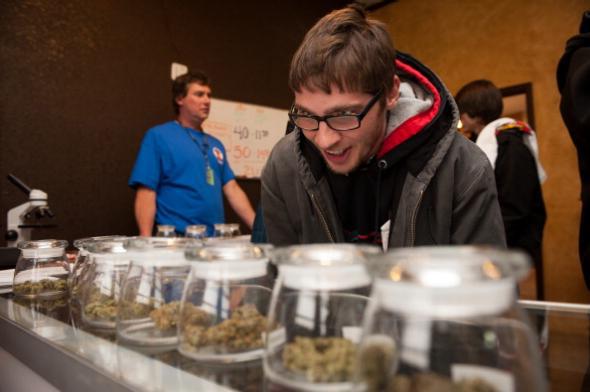 A ballot initiative that would have legalized marijuana in Ohio was defeated Tuesday by an estimated margin of 64 percent to 36 percent, reports say. The proposal's failure was likely due in part to its unusual structure, which would have given 10—and only 10—pre-chosen properties the right to grow the drug. From the Cincinnati Enquirer:

Issue 3 was unique in the history of the modern legalization movement in that it would have written into the Ohio Constitution provisions to limit the cultivation of the state's crop to 10 already-chosen properties. Issue 3's backers said the plan's advantage would have been to allow the state to tightly regulate marijuana at the grow source. The technical term for such an economic model is oligopoly. But the term "monopoly" got slapped on Issue 3 from the outset, and Issue 3 backers could never run it down.
One of the 10 pre-chosen marijuana farms, as it happens, was owned by former 98 Degrees singer and TV personality Nick Lachey, a Cincinnati native who handled his electoral defeat with stoic resolve:

Do you smell that? It's the characteristic sweet yet pungent odor of democracy in action.

---