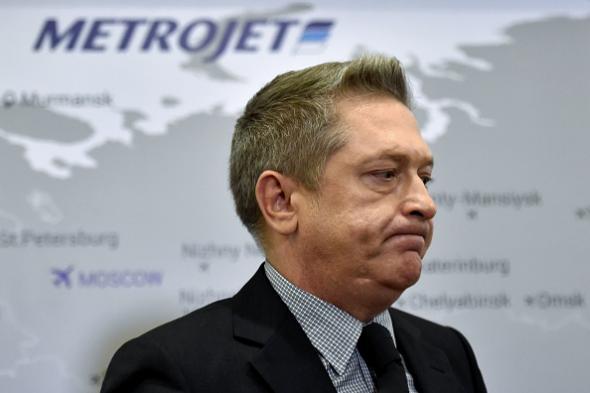 An executive at the Russian airliner Metrojet claimed Monday that "technical failure" and pilot error have been ruled out as potential causes of the Saturday Airbus crash that killed 224 in Egypt's Sinai Peninsula, suggesting vaguely that an "external influence" caused the disaster. Although a group claiming to speak for ISIS has taken credit for causing the crash, there is likewise no evidence as of yet that the plane was taken down by a terrorist attack. Per the New York Times, "Aviation experts expressed disbelief that airline officials presented such strong assertions ruling out technical or human error even as the investigation was barely starting."

From CNN:
"We exclude technical problems and reject human error," Alexander Smirnov, a Kogalymavia airline official, said at a Moscow news conference as he discussed possible causes of the crash.
He added that the crew did not issue any warnings or communications during the final moments, indicating that the flight crew must have been disabled and not able to radio out.
Flight 9268 was en route from the Egyptian resort of Sharm el-Sheikh to St. Petersburg when it suddenly slowed, fell 5,000 feet in a minute, and broke apart while still aloft approximately 23 minutes after takeoff. Its flight data and cockpit voice recorders have been recovered and are under the control of Egyptian authorities.  
---