Update, 6 p.m.:  Via the Lancaster, Pennsylvania news outlet LNP, here's a choice June quote from URBN CEO Richard Hayne …
Jobs that pay? "You're looking at them," Hayne said at the grand opening for Urban Outfitters' massive e-commerce fulfillment center in rural Salisbury Township just outside Gap on Route 30.
… and a more recent picture of the shipping-center site (URBN put up a new building at the site after the Google Maps photo was taken):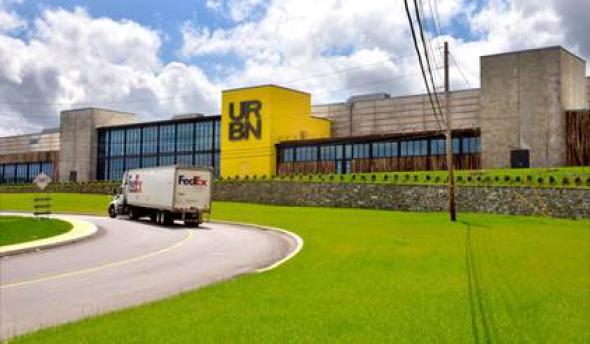 Original post, 12:35 p.m.: Good Lord. URBN, the parent company of Urban Outfitters, Anthropologie, and Free People, got caught by Gawker asking its salaried headquarters employees to "volunteer" on weekends at a rural shipping center an hour-plus away—and responded by claiming that said employees love giving up their Saturdays to do a manual labor job, for free, three counties away from their actual office. Here's URBN's official statement about the program:
After successfully opening our new fulfillment center in June, we asked salaried employees at our home office to volunteer for shifts that would help support the new center through a busy month of October. Unsurprisingly, we received a tremendous response, including many of our senior management. Many hourly employees also offered to pitch in—an offer which we appreciated, but declined in order to ensure full compliance with all applicable labor laws and regulations. The dedication and commitment of URBN employees are second to none, and their response to this request is a testament to their solidarity and continued success.
The volunteering shifts are six hours long and take place on Oct. 17, 18, 24, 25, and 31.
I mean, who wouldn't give up their Halloween to go here—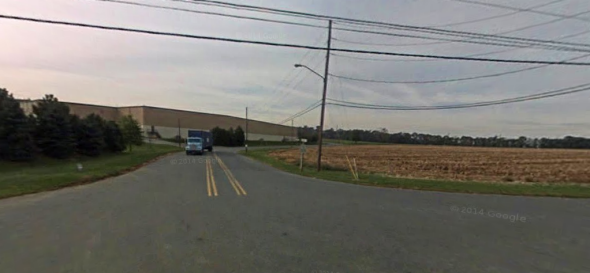 —to earn "team player" company morale points that may or may not ever pay off via actual compensation or advancement?
Correction, Oct. 8, 2015: A photo caption in this post originally misidentified the URBN shipping center in question. The Google Maps photo (the third photo in the post) depicts the site the center is built on, but that site is now occupied by a new building (pictured in the second photo in the post).