On Thursday afternoon, the House of Representatives held yet another hearing on Planned Parenthood, its fourth in the past few weeks. The previous hearings, based on undercover videos of conversations with Planned Parenthood officials, were supposed to show criminal misconduct. They failed. But this hearing, held before the House Judiciary Committee, promised to do better. It was titled, "Planned Parenthood Exposed: Examining Abortion Procedures and Medical Ethics at the Nation's Largest Abortion Provider."
The undercover videos that sparked the hearings show pro-lifers, disguised as medical research suppliers, trying to lure Planned Parenthood officers into financial negotiations over fetal tissue. The committee's chairman, Bob Goodlatte of Virginia, promised Thursday's hearing would focus on the content of these videos. Presumably, that would mean late-term abortion and the sale of baby parts. But Goodlatte's opening words signaled a broader attack on abortion at any stage. He began: "A child's heart begins to form three weeks after conception."
From there, it was all downhill. The more the Republicans and their hand-picked witnesses talked, the more obvious it became that their agenda went way beyond Planned Parenthood or late-term abortion. What was on trial was abortion itself.
The pretense that we would see "Planned Parenthood Exposed" collapsed early in the hearing. Democratic members of the committee noted that six states, responding to the videos, had investigated Planned Parenthood and had found no convincing evidence that it broke any laws. Seven other states had deemed the evidence insufficient to warrant investigation. One Democrat, Rep. Steve Cohen of Tennessee, played a series of clips that pro-lifers had edited out of their promoted versions of the videos. In the clips, a Planned Parenthood officer repeatedly explained that the organization doesn't sell tissue and doesn't want to profit from it.
Four witnesses, three of them pro-life, had been summoned to testify. The first, Anthony Levatino, was an OB-GYN who used to terminate pregnancies. He described his methods in grisly detail and showed the committee a video in which clinic staffers offered women very late abortions. Under questioning, however, Levatino admitted that these weren't Planned Parenthood clinics, that he had never worked with Planned Parenthood during his practice, and that he had no evidence of wrongdoing by anyone affiliated with the organization.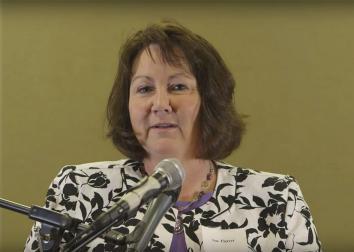 The next witness, Susan Thayer, used to run a Planned Parenthood clinic in Iowa. She had filed a whistleblower lawsuit against the organization for firing her. Democrats on the committee challenged her motives, noting that she stood to collect a lot of money if she wins the case. Her testimony seemed sincere. But the only abortion-related complaint she offered against Planned Parenthood was that it provided "webcam" abortions, in which a doctor talks with a woman by remote video and authorizes her to take pills that end her pregnancy. Thayer protested that once a woman takes the pills, she can't change her mind. She ignored the simpler perspective: If you don't let the woman take the pills, you're thwarting her will.
The last pro-life witness, Luana Stoltenberg, was a puddle of anguish. She had had three abortions and testified that they had wrecked her life. She blamed clinic employees for downplaying the gravity of the procedure. But when questioned by the Democrats, she admitted that only one of the three abortions occurred at a Planned Parenthood clinic. Hers was a familiar story: I regret my abortion, so nobody else should be allowed to have one.
The witnesses couldn't hide their broader agenda. "Every abortion results in a dead son or daughter," said Levatino. "It's never OK to have an abortion," said Thayer. Stoltenberg agreed: "Abortion is not health care. It is the taking of an innocent life."
Stoltenberg's testimony was painful to watch. She was distraught. She had brought notebooks full of stories from other women who regretted their abortions. She said many had tried to drown their sorrows in alcohol. She sought to help them as a post-abortion counselor. She begged the committee to spare other women her fate.
And she wasn't alone in her suffering. As one lawmaker after another erupted in outrage at the very existence of abortion, it became clear that the hearing itself was group therapy. The Planned Parenthood videos and hearings had revealed nothing with which to indict the organization. What was being exposed wasn't criminal conduct. It was impotence and rage.
The committee's Democrats called Thursday's proceedings a show hearing, and the Republicans did their best to validate the charge. When the Democrats proposed to strike Levatino's video presentation from the record, on the grounds that it had nothing to do with Planned Parenthood, the presiding Republican, Rep. Trent Franks, barked: "I wonder if we're going to be able to strike that video from your memory." The purpose of the video, as Franks implicitly conceded, was just to make everyone uncomfortable. A few minutes later, Franks drove the point home: "The central question is: Does abortion kill a little baby?"
Democrats on the committee repeatedly accused Republicans of treating Planned Parenthood like Benghazi: an open-ended political show trial disguised as an investigation. The Republicans bristled. But by the end, the committee seemed to have forgotten the subject at hand. Rep. Louie Gohmert of Texas exploded in a two-minute tirade that literally turned the hearing into a rehash of Benghazi:
You had people meeting here in America, in Washington, while people were dying! While Ty Woods was gathering David Ubben and Glen Doherty and going to the rooftop to man guns to try to protect the people in those facilities. Yes, Benghazi was about politics! And I would love to know what the president was doing that night. … Apparently there was plenty of rest before he went to the fundraiser in Las Vegas the next day. Yes, my colleague is right: Benghazi was about politics! And we need to get to the bottom of why those four people were killed, while nobody in Washington that knew what was going on lifted a finger!
Eventually, Gohmert ran out of gas and tried to remember why he was there. "This is a hearing about Planned Parenthood," he acknowledged, groping for a connection. His anger and confusion were embarrassing. This is a party in complete disarray, unable to maintain its focus or even choose a leader. And in all its show trials, the saddest spectacle is itself.