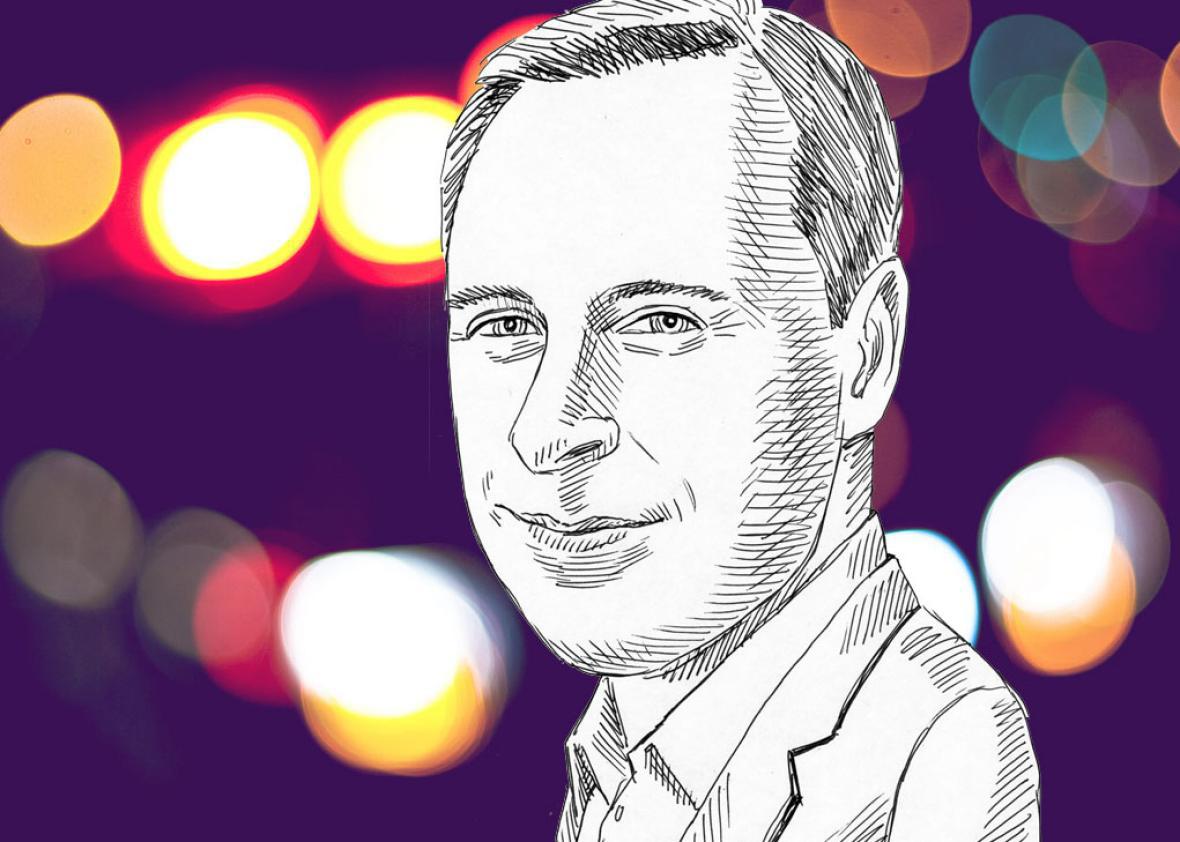 Greetings, Plus-sters!
I'm Jacob Weisberg, chairman of the Slate Group. I started here in 1996 as Slate's first political writer, which involved convincing Bob Dole's handlers to let me on their campaign plane because this Internet thing was going to big. After six years of that, I took over from my guru Michael Kinsley as Slate's editor. After six years of that, I handed the reins to David Plotz and took charge of Slate's business side. My job these days is figuring out how to pay for the work we do as journalists.
I read Slate's political coverage before anything else. This week, John Dickerson frames the big question you're going to be hearing next week: If Joe Biden runs, what's his rationale? Really wanting to be president isn't a good enough answer. Jim Newell, Slate's newest addition on the politics beat, writes that there's only one constituency that actually wants Biden to run. It's the media, desperate for a Democratic bloodbath to match the Republican melee. Meanwhile, Jamelle Bouie argues that Bernie Sanders can make it a genuinely competitive contest even without Biden.
Beyond politics, you shouldn't miss two deep dives that I haven't stopped thinking about. One is an excerpt from Timothy Snyder's new investigation of the Holocaust, Black Earth. Snyder's piece, "The Banality of Good," explores the motivations of those who rescued Jews during the Holocaust, and their surprising inability to explain their actions. And Leon Neyfakh, our criminal justice reporter, took advantage of funding from Slate Plus members to explore the police killing of an unarmed black man in Charlotte, North Carolina, in 2013. In this case, something unusual happened: the white cop went on trial for manslaughter.
Over in culture land, I loved Dana Stevens' film lover's tour of Japan, her effort to relate to the country through places connected with Hayao Miyazaki, Akira Kurosawa, Godzilla, and Sofia Coppola. I also had a good time reading Forest Wickman explain that typing noise that doesn't sound like real-life typing that always accompanies words appearing on a computer screen in action movies.
And as a veteran, it's exciting to read the wave of new talent that we've recently welcomed to Slate. One of my favorite books writers, Laura Miller, gives the quasi-repentant journalist-turned-pick-up-artist Neil Strauss surprising credit. Michelle Goldberg digs into the dodgy background of the Planned Parenthood "defector" Susan Thayer. Christina Cauterucci explains why American Apparel is in trouble—and why she still shops there.
That brings us to Friday morning, which means that it's time for the Slate News Quiz. Thanks for your membership and see you on the Leaderboard!  
—Jacob
---