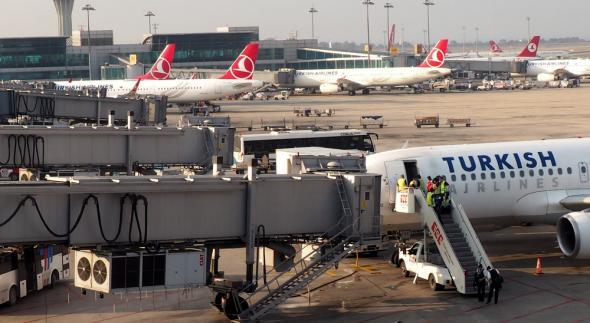 An unnverving story via CNN about a British NGO activist who was found dead in a bathroom in Turkey's largest airport on her way to Iraq:
Briton Jacqueline Sutton, 50, was found hanged Saturday in a restroom at the airport's international transit terminal, Turkey's state-sponsored Anadolu news agency reported, citing Istanbul police.
Sutton, who once worked for the United Nations and the BBC, flew from London to Istanbul to take a connecting flight to her base in Irbil in the Kurdish region of northern Iraq, according to her employer, the Institute for War and Peace Reporting.
The Institute for War and Peace Reporting, per its website, "gives voice to people at the frontlines of conflict and transition" by training journalists. Sutton was its acting director in Iraq, having replaced a man named Ammar al-Shahbander who himself died in a Baghdad car bombing in May. Sutton was in fact returning from a memorial service for al-Shahbander when, at least in the official Turkish version of events, she decided to kill herself in an airport bathroom after missing her initially scheduled flight to Irbil. Needless to say, not everyone who knew Sutton believes that she took her own life, and her employer says it will push for a "thorough investigation."
The New Yorker's George Packer wrote a remembrance of Sutton's predecessor, al-Shahbander, after al-Shahbander and 16 others were killed in two May 2 car bombings for which ISIS claimed responsibility; while Packer does not suggest that al-Shahbander was specifically targeted, his piece does say that much of the late activist's work before his death concerned the abuse of the Iraqi Yazidi population by ISIS forces.
---