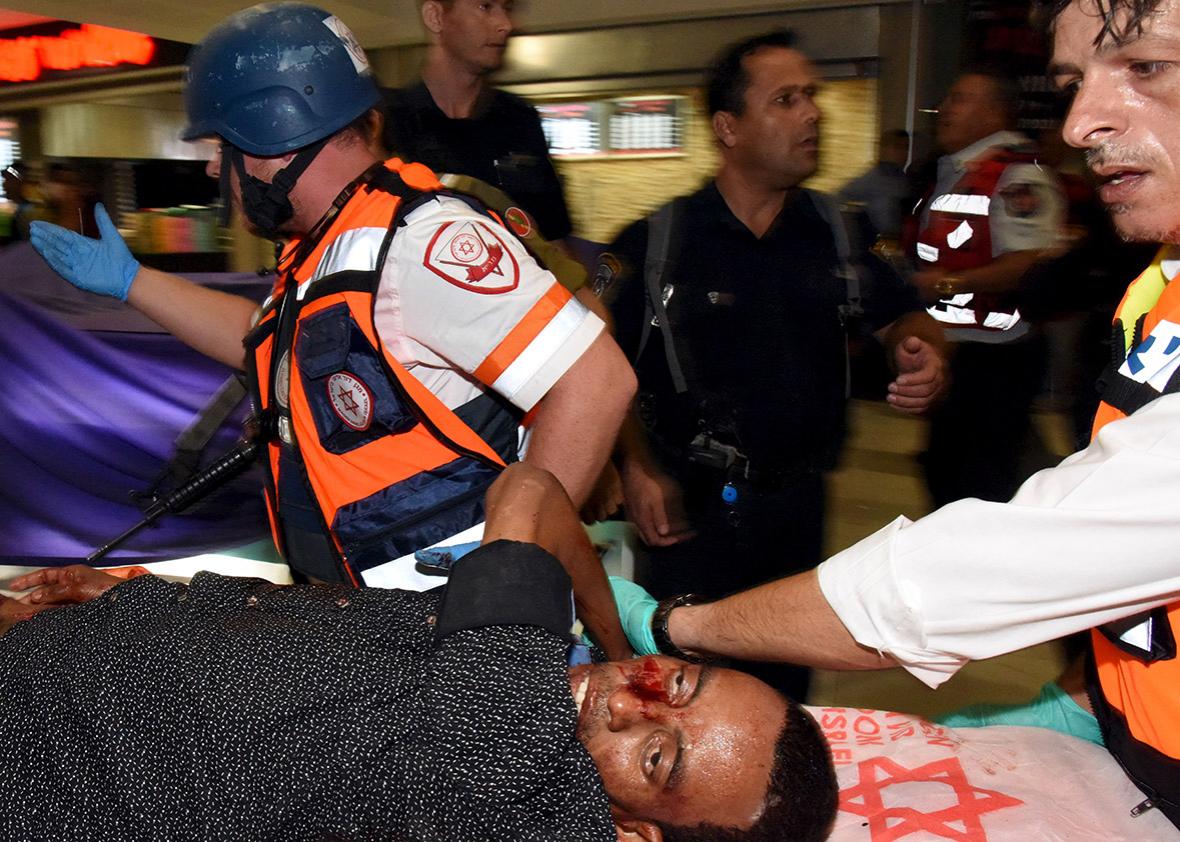 An Eritrean asylum seeker has died after being misidentified as a terrorist attacker, shot, and beaten at a bus station in Beersheba, Israel. Twenty-nine-year-old Haptom Zerhom was at the station when a Bedouin Arab Israeli citizen shot and killed a soldier, took the soldier's M16 rifle, and began shooting at bystanders; a security guard shot Zerhom, who is dark-skinned, in the apparent belief that he was also an attacker. Video from the scene then shows other individuals kicking Zerhom and dropping a heavy bench onto him. From the AP:
Dr. Nitza Neuman-Heiman, deputy general director of Soroka Medical Center, told Army Radio that Zerhom arrived at the hospital in "very serious condition" and died late Sunday from both gunshot wounds to the abdomen and the injuries sustained during attacks by bystanders.
The actual attacker was killed by authorities after injuring at least 11 others. In addition to Zerhom, nine Israelis and 41 Arabs (including 20 alleged attackers) have been killed in political violence in Israel in the past month.

In the video of Sunday's incident, some bystanders can be seen trying to protect Zerhom after he was shot, and Israeli police say they will seek to prosecute those who attacked him.

Zerhom reportedly worked at a plant nursery.

---