Politico's Playbook column, authored by reporter Mike Allen, has long been known for the ethically dubious practice of selling advertisements to entities which also happen to receive favorable coverage in Playbook. One of these frequent advertisers/subjects, the Washington Post's Erik Wemple has noted, is oil giant BP, which sponsored today's Playbook: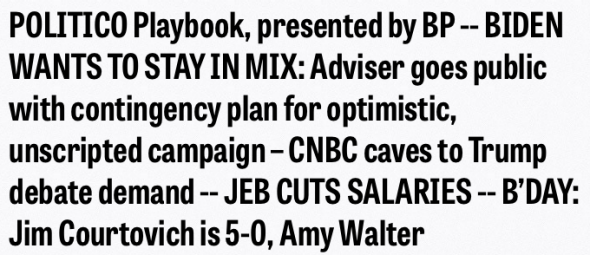 There are also two BP-sponsored items in the Playbook column itself:



Seems like fair play, right? They're clearly marked as sponsored items and their claims are supported by links to respected publications. It's also great to hear that BP has a commitment to America. America! But if you actually click through to the National Journal and Washington Post articles cited as evidence of this acclaimed commitment, you'll find that … they are also ads purchased by BP.



To paraphrase Reading Rainbow's LeVar Burton, "Here at BP, we've made a commitment to America, but you don't have to take our word for it—take it from these other sources, which are actually also us."