As you would expect, CNN moderator Anderson Cooper pressed Hillary Clinton about her controversial use of private email as Secretary of State at Tuesday night's Democratic debate in Las Vegas. Clinton got some applause for her response, which was critical of the motives of the Republican-run Benghazi committee that has pressed the issue—but the more memorable moment came after she finished, when a dyspeptic Bernie Sanders jumped in to back her up:
Said Sanders:
Let me say something. I think the secretary is right. And that is that the American people are sick and tired of hearing about your damn emails.
Responded Clinton: "Thank you. Me too. Me too."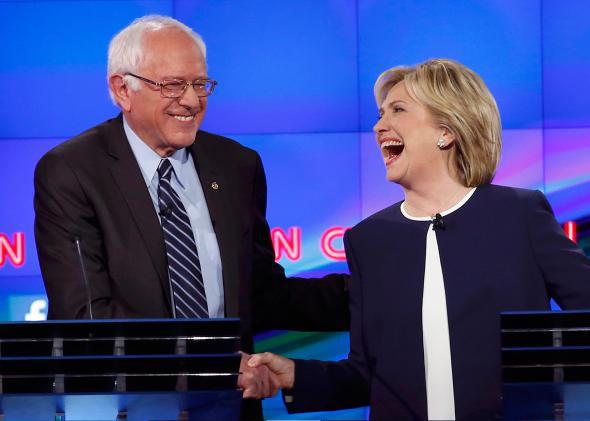 Best buds.