On Thursday morning, the Pope wrapped up his wall-to-wall, two-day tour of the nation's capital and headed up the New Jersey Turnpike (not literally, he flew) to New York City. The Pope's public schedule is light Thursday evening; Francis is leading a short processional down Fifth Avenue before holding an evening prayer at St. Patrick's Cathedral. On Friday, the Pope will address the United Nations, visit the September 11 Memorial as part of a day that concludes with mass at Madison Square Garden.
Here's more on the Pope's arrival and first moments in New York City.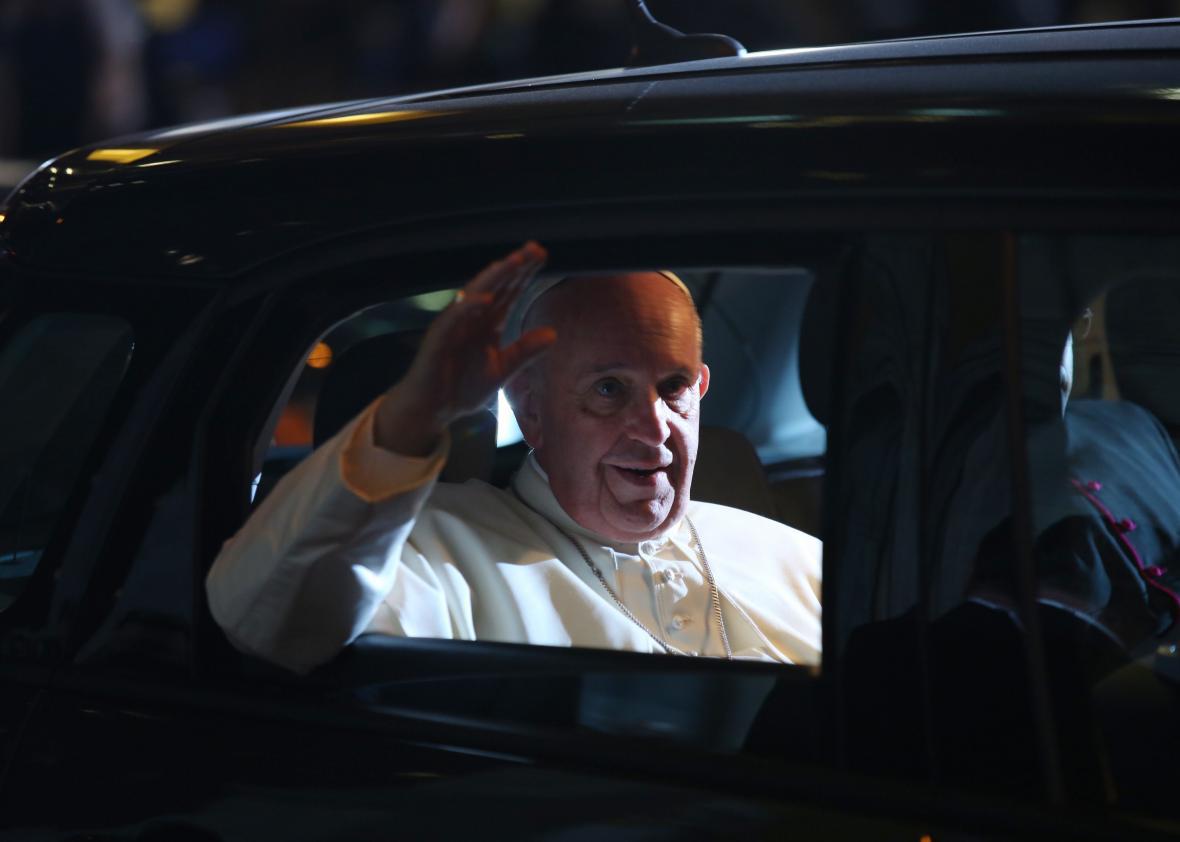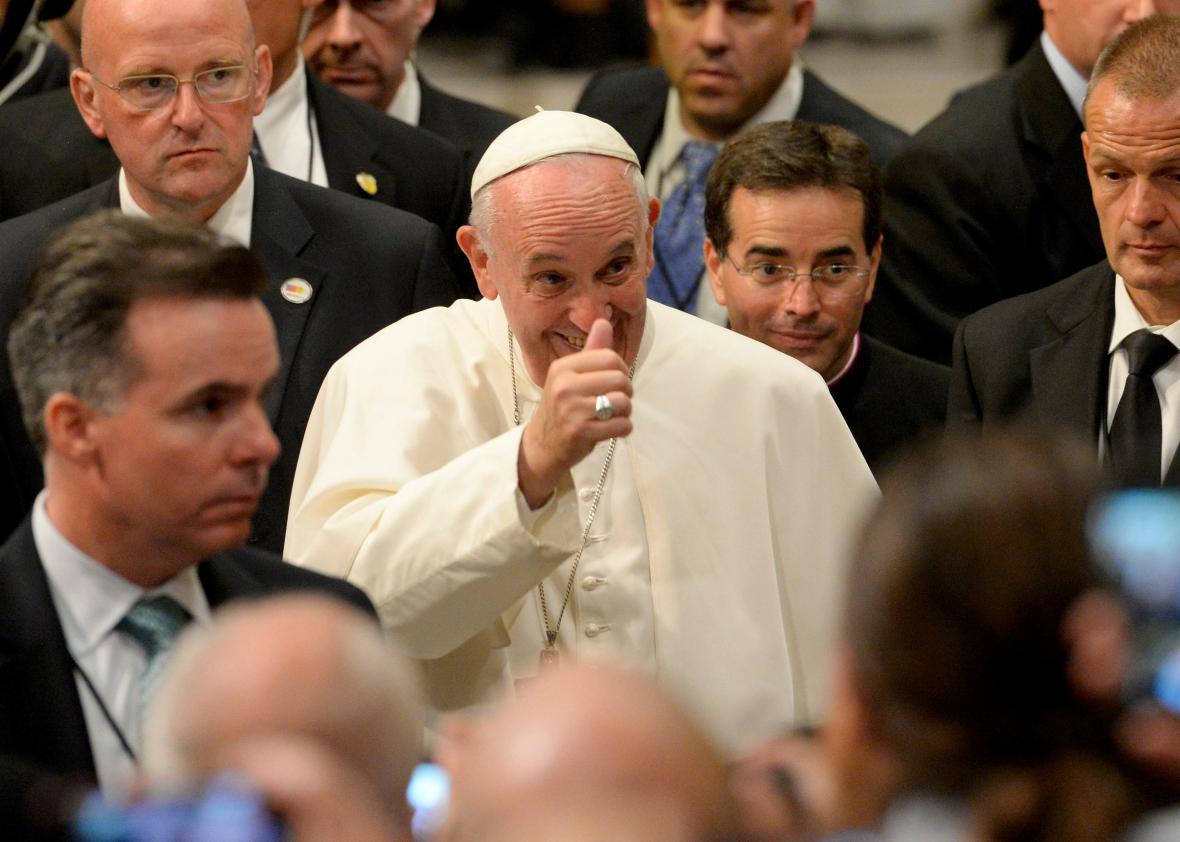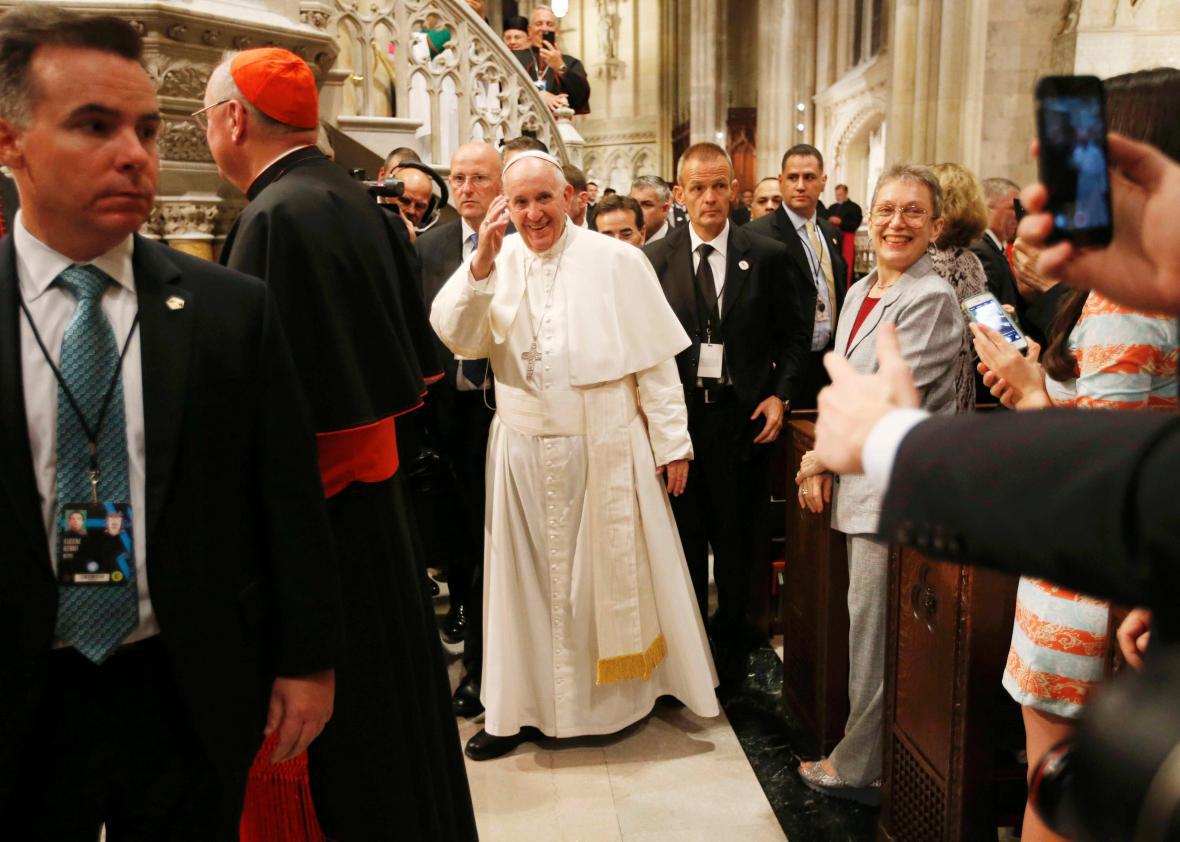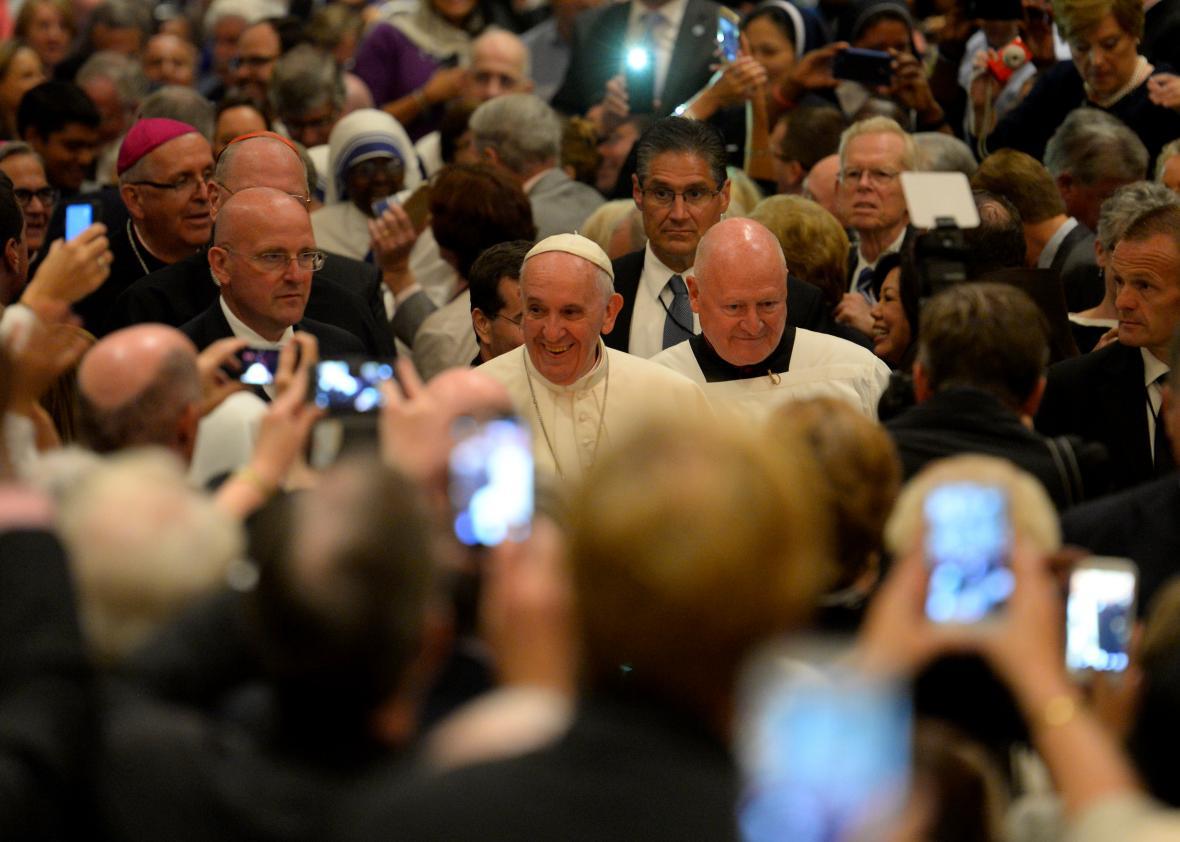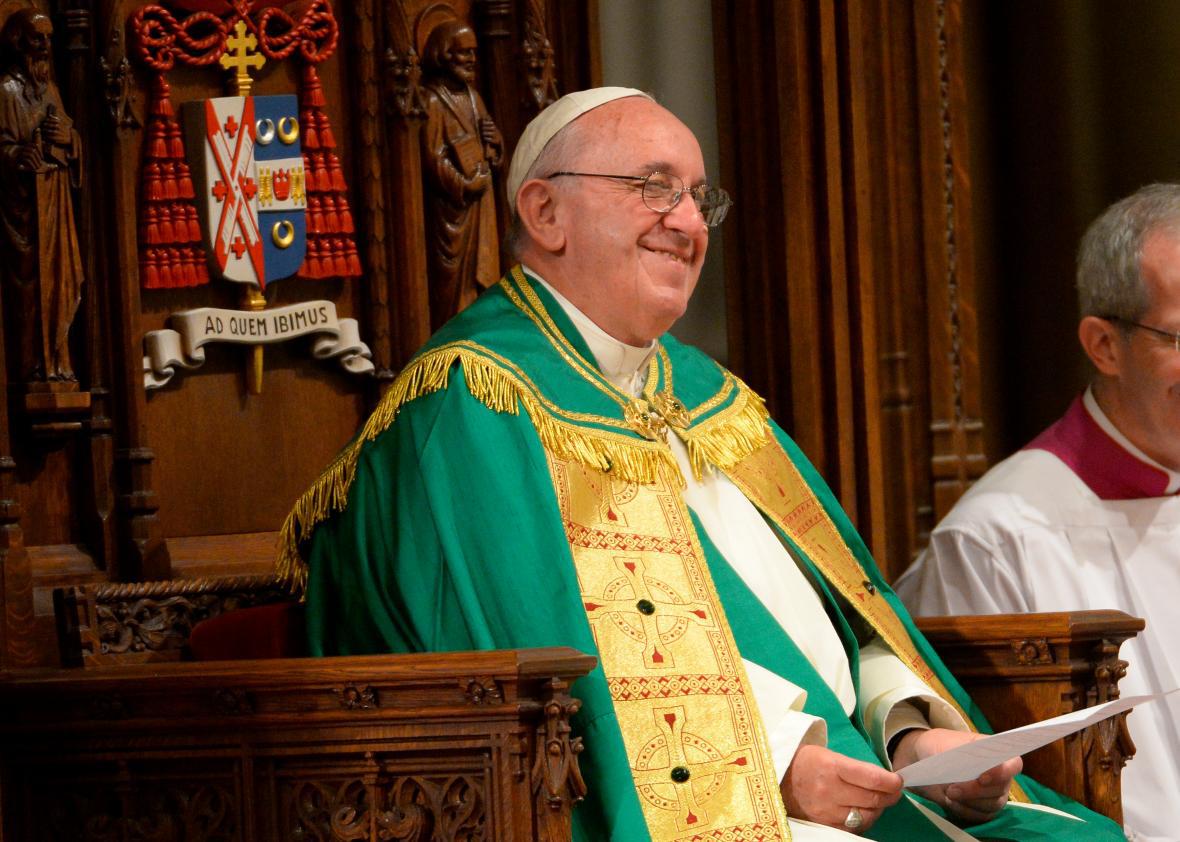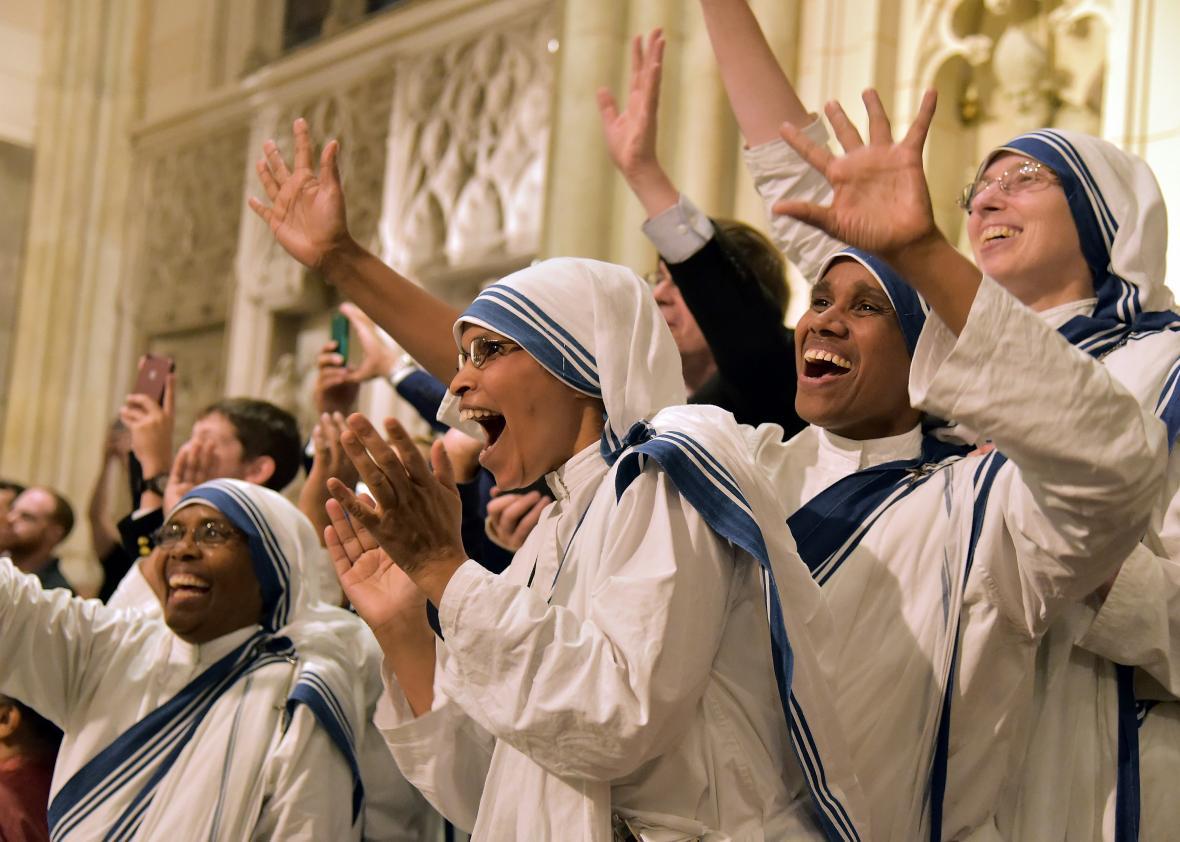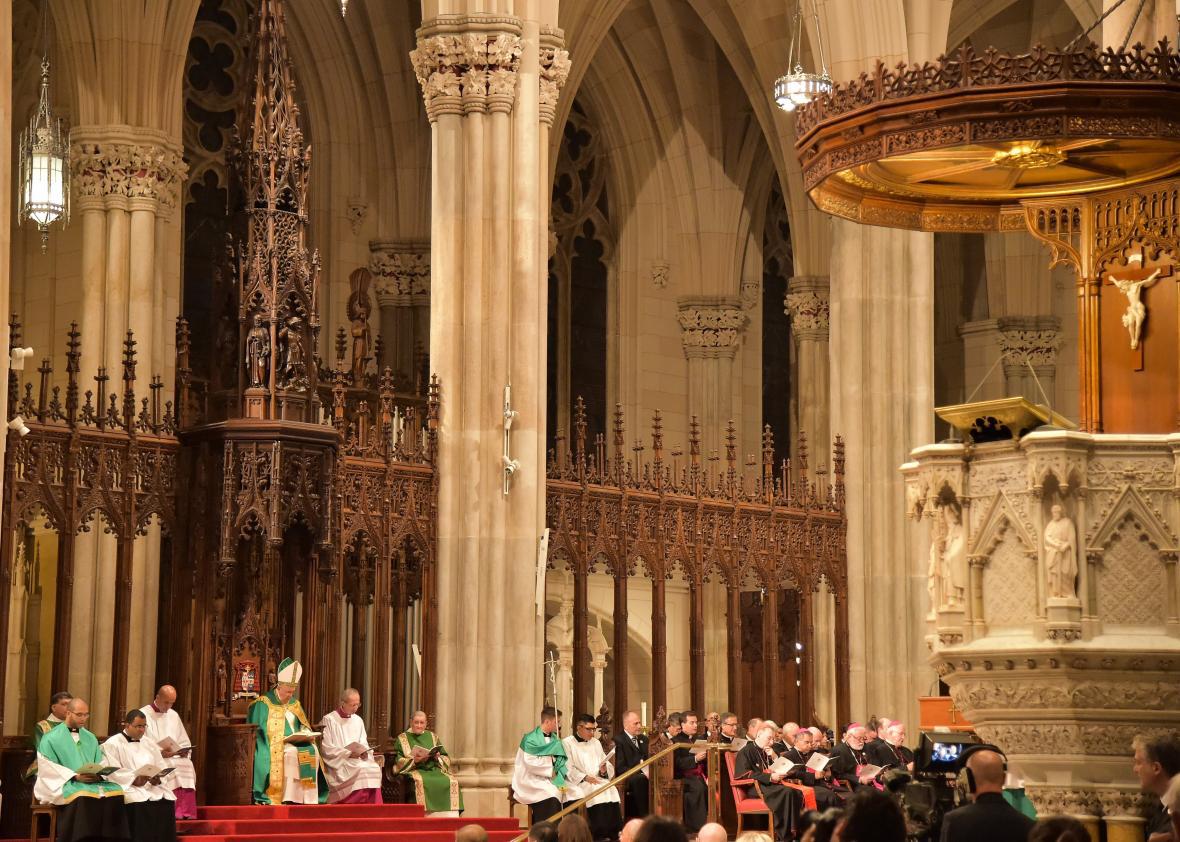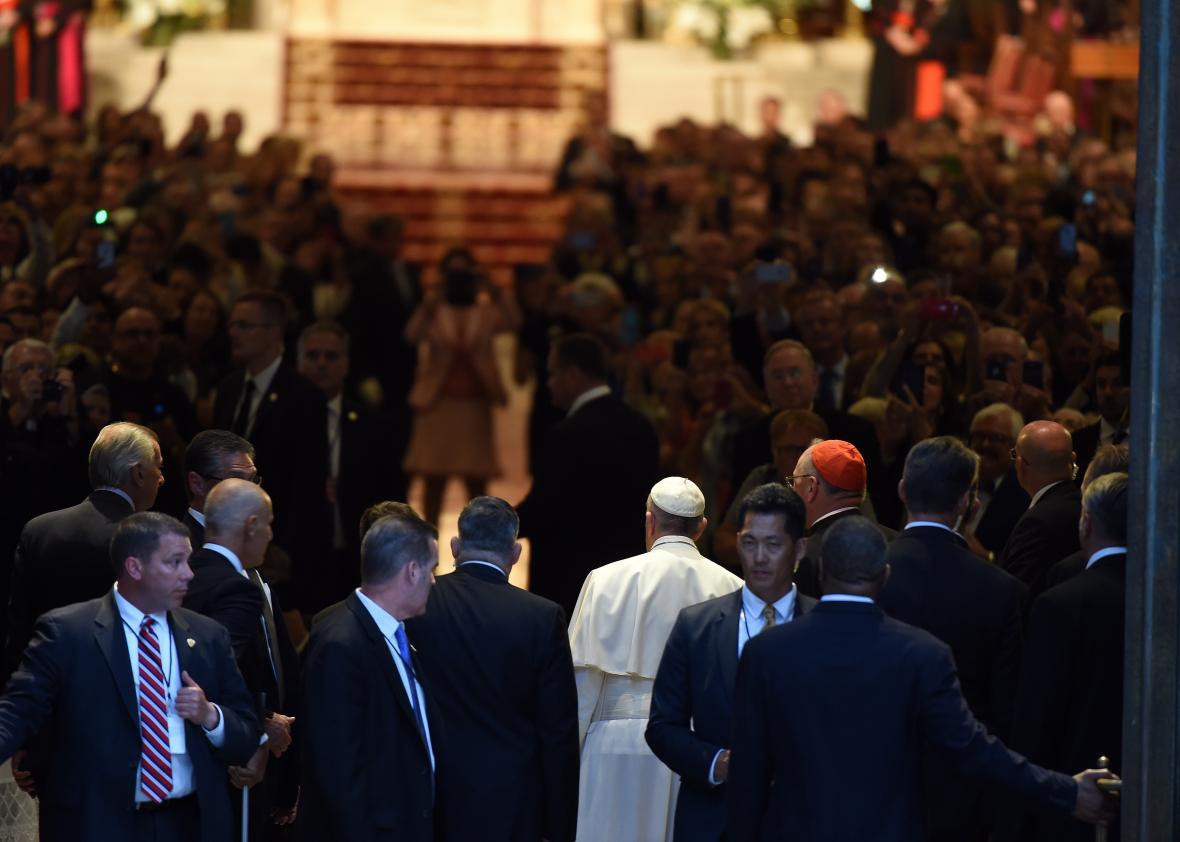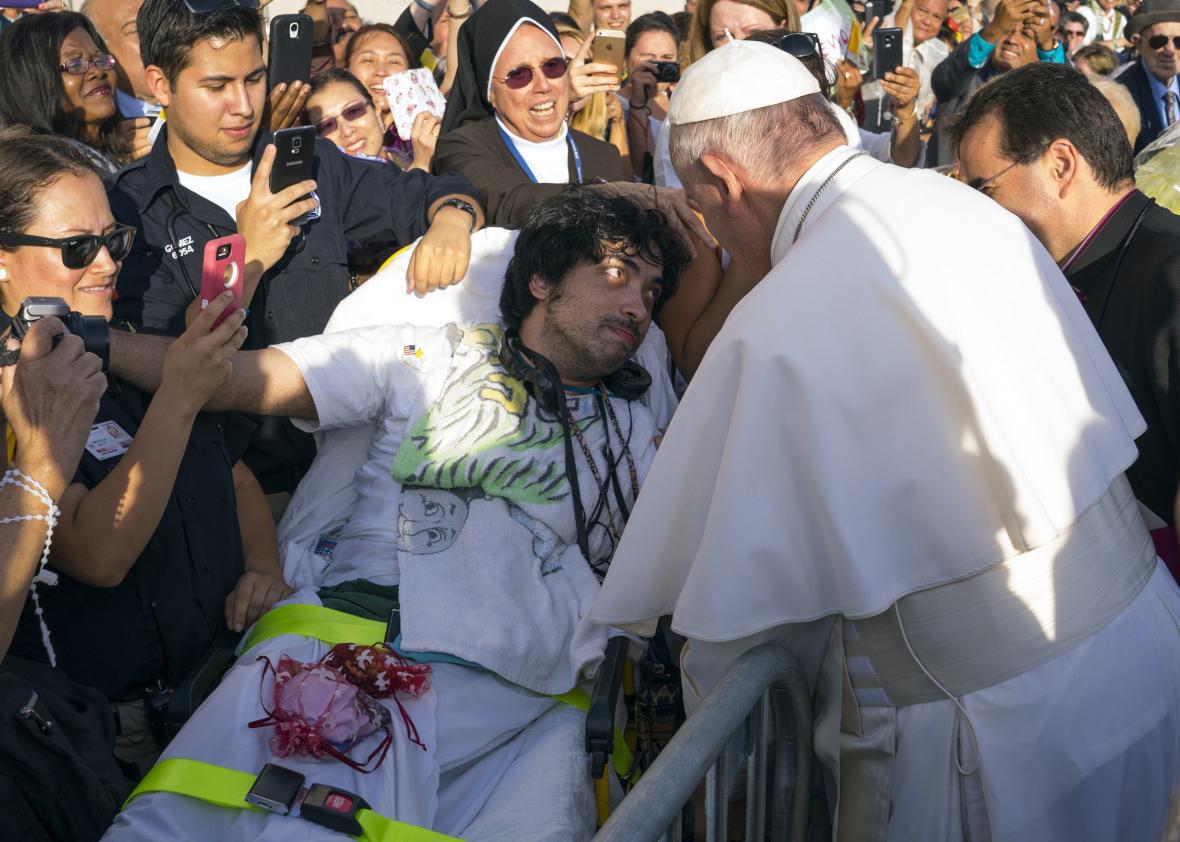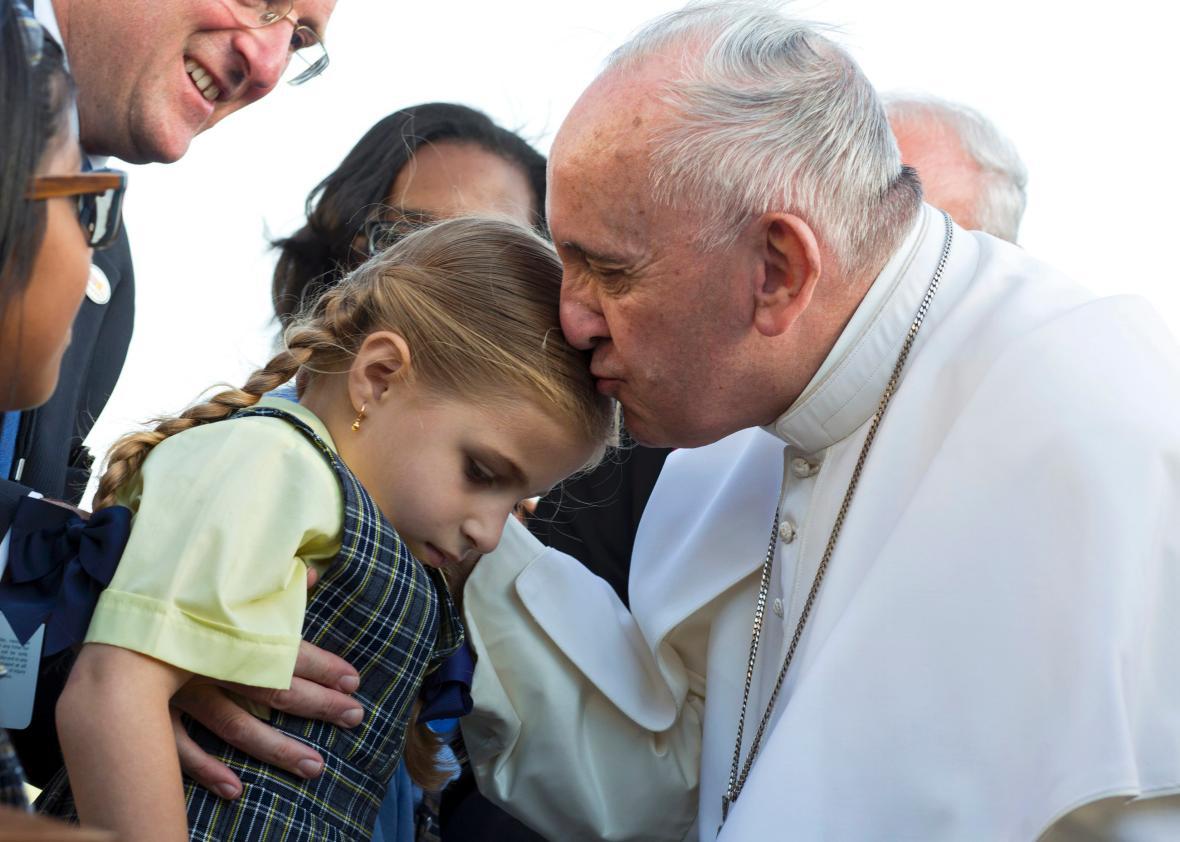 *This post has been updated with new information as it became available.