Hungary began its ramped up crackdown on refugees attempting to enter the country today, plugging the final hole in the new razor-wire fence along its border with Serbia and detaining at least 150 people who attempted to enter illegally.
Under the government's new rules, those caught scaling the fence can face up to three years in jail. There is now only one entrance to Hungary—a single small door, where refugees are processed one by one, leading to angry protests from the impatient crowds.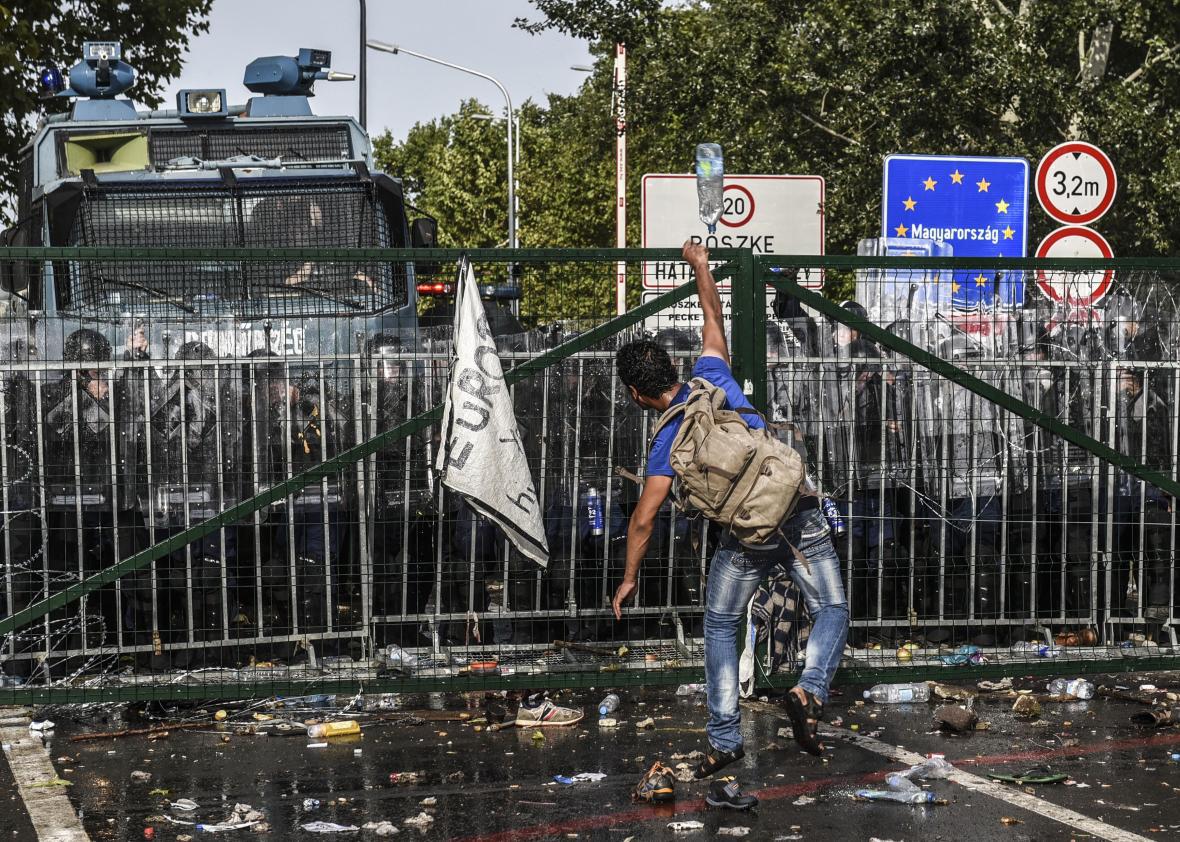 The new procedures have led to chaotic scenes on the border with police firing tear gas and water cannons to push back those breaking through the fence.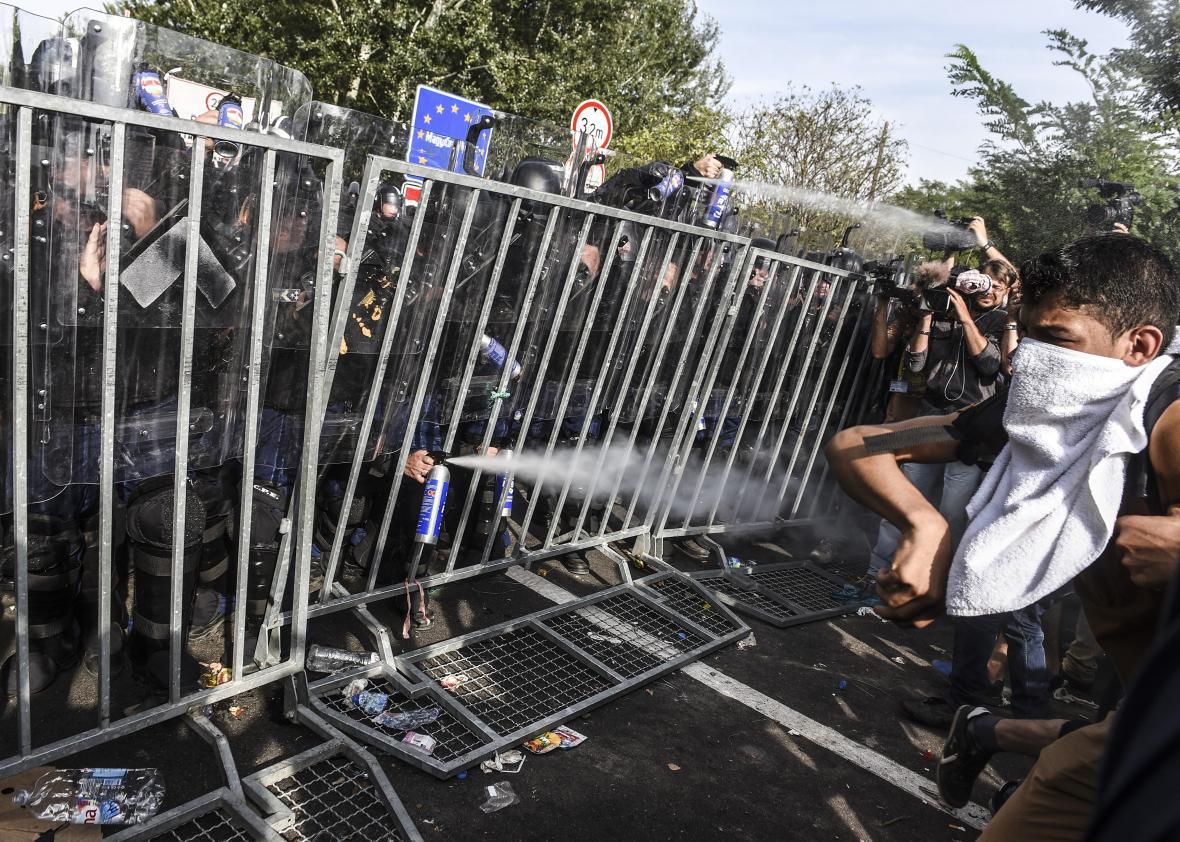 The Serbian-Hungarian border has been the main route for refugees to enter the European Union, most of them bound for Germany. Around 9,000 people crossed on Monday alone. Most arrive in Greece from the Middle East before making the long trek across the Balkans to find a way into the EU's passport-free travel zone. (Hungary is part of the zone, but Romania, Serbia, and the rest of the Balkan states are not.) With the thousands of refugees scattered across the Balkans now looking for alternate routes, Hungary is also now planning to expand the fence to its border with Romania. And Austria is planning new controls on its border with Slovenia, another possible route. Even if migrants make it into the EU, passage to Germany is no longer guaranteed. The formerly welcoming country closed off train service from the Salzburg, Austria today in an attempt to slow the flow of people into the country's overwhelmed asylum system.
Underlining the dangers of the journey the refugees face, Croatia has warned of the dangers posed to them by landmines left over from the Balkan wars of the 1990s. None of this appears to be deterring the thousands of people attempting to make the journey. 
Also in Slate, see the latest photographs from the European refugee crisis.