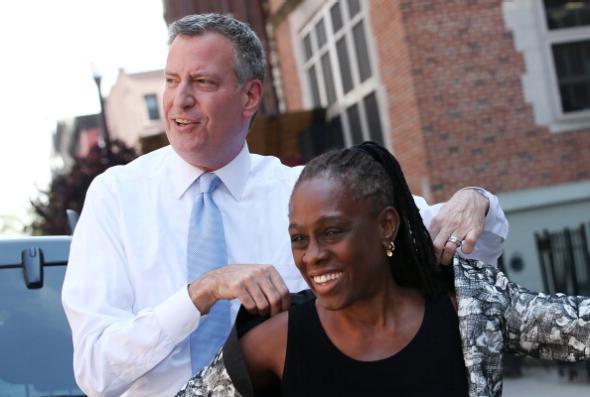 Most politicians' "jokes" are terrible monstrosities, especially on Twitter, an ostensibly spontaneous format where safe/canned sound bites play particularly badly.

Yeesh. On the bright side, there's Wednesday's response by Chirlane McCray, the wife of New York Mayor Bill de Blasio, to a tweet by her husband. McCray doesn't technically hold office, but she's a former speechwriter and an active public figure, so I'm going to say it counts.
All you need to know for this is that Dante, McCray and de Blasio's son, is now a Yale student.

Funny!
Come to think of it, Republican presidential candidate Marco Rubio sent a legitimately amusing tweet recently as well. The context here is that Rubio, a University of Florida graduate/football fan, had talked some smack about Florida State during a radio interview.

The key to that tweet's achievement is the word aberrations. Great word choice.

Americans of all ideological persuasions agree: It's time for other politicians to follow Rubio and McCray's lead by getting serious about Twitter humor.
---