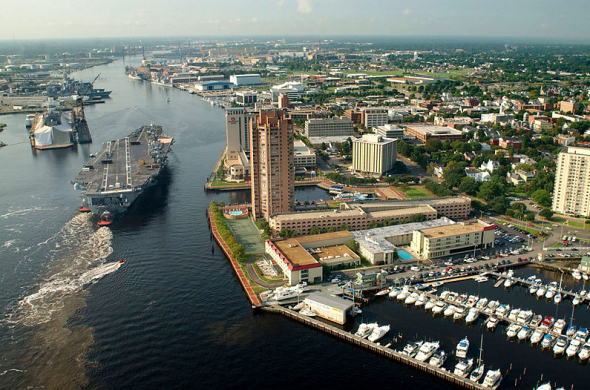 In July, Sandra Bland's death from an apparent suicide in a Texas jail three days after being pulled over for an improper lane change (and allegedly assaulting the officer who pulled her over) put national attention on the issue of excessive bail; that issue is likely to be scrutinized even more after a Friday Guardian report about the case of Jaymycheal Mitchell, a 24-year-old black man in Portsmouth, Virginia, with mental health issues who died last week, apparently after starving himself, after spending four months in jail awaiting trial on charges he'd stolen snacks from a 7-Eleven. From the piece by reporter Jon Swaine:

Mitchell's family said they believed he starved to death after refusing meals and medication at the jail, where he was being held on misdemeanour charges of petty larceny and trespassing. A clerk at Portsmouth district court said Mitchell was accused of stealing a bottle of Mountain Dew, a Snickers bar and a Zebra Cake worth a total of $5 from a 7-Eleven.
A jail official said Mitchell's death is considered to have been due to "natural causes." According to the piece, a judge had ordered about a month after Mitchell's arrest that he be transferred to a mental health facility. But the transfer never took place, leading to this cringe-inducing exchange:
When asked which state agency was ultimately responsible for ensuring Mitchell was transferred to the hospital, the court clerk said: "It's hard to tell who's responsible for it."
And:
Officials from the court, the police department and the jail could not explain why Mitchell was not given the opportunity to be released on bail.
You can read the entire troubling piece here, and you can read here about the similar case of Kalief Browder, who committed suicide this year after having been held from 2010 through 2013 in New York's Rikers Island jail without ever having been convicted of a crime.

---